Ads tailored for local stockists.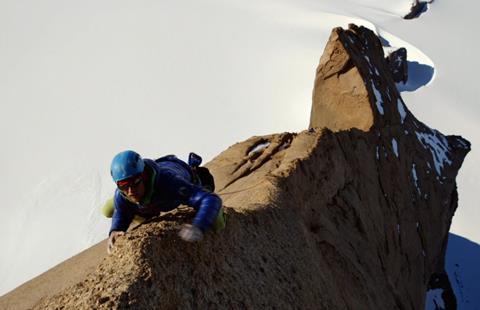 UK cinema advertising company Digital Cinema Media (DCM) has struck a deal with Berghaus in what the partners are calling an industry first to deliver localised end frames for a nationwide Berghaus advertisement running in 22 cinemas across the UK.
The digital campaign runs through Nov 1.
The end frames have a tailored local message for each cinema, directing audiences to the nearest stockist for Berghaus outdoor clothing and equipment products.
DCM's digital switchover means it can offer shorter leader times, greater flexibility, the ability to start campaigns any day of the week and the option to change copy.
Caroline Smith, Berghaus Head of Marketing for the UK and Europe, comments: "When we first launched our Live for Adventure creative, we made it clear that this was going to be a sustained campaign and we're living up to that promise. We continue to make a significant investment to keep the profile of the brand high and boost its appeal, and this major initiative will play a key role in doing that this autumn. The DCM Cinema campaign will reach many thousands of people and we believe that it will encourage cinemagoers to visit Blacks stores and other Berghaus retailers, leading to an uplift in sales."
Joe Evea, Commercial Director, DCM, added: "The flexibility of cinema advertising gives brands the ability to target audiences on a cinema by cinema basis and provide them with a message that is both relevant and engaging. Berghaus has used cinema advertising to raise the profile of its brand, increase engagement with cinema audiences, drive footfall to stores and ultimately increase sales."