The penultimate instalment in the blockbuster franchise plundered $29.1m (£18.3m) at the UK box office over the November 19 – 21 weekend.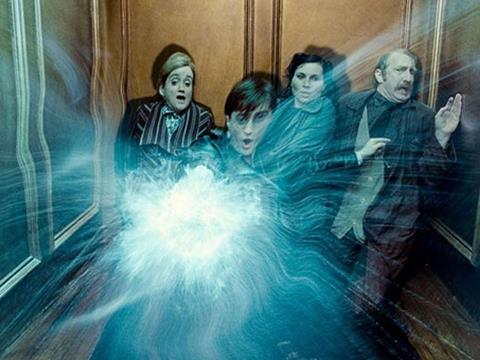 Harry Potter And The Deathly Hallows: Part One was the fifth-biggest weekend opening (including previews) in UK since records began, and the fourth-biggest in the Harry Potter franchise (it is the seventh release).
Warner Bros.' Deathly Hallows opened on 579 screens for an average of $50,317 (£31,640). The biggest UK opening remains Harry Potter And The Prince Of Azkaban, which took $38m (£23.9m) in June 2004. Earlier this year Toy Story 3lodged itself into second place on the UK openings chart, grossing $33.7m (£21.2m) on debut.
Harry Potter And The Half Blood Prince ($31.5m - £19.8m, 2009) and Harry Potter And The Chamber Of Secrets ($31.5m - £18.9m, 2002) are the third- and fourth-biggest openers.
Inevitably there was almost no depth to the UK box office, with only one other title grossing over $1.1m (£700,000). In its third week Warner Bros.' comedy Due Date continued to post good numbers, making $1.9m (£1.2m) from 435 locations for a total of $12.7m (£8m).
In the space of one week Warner Bros.' surged past Fox as the UK's leading distributor, increasing its annual market share by 1.5% for a total of 17.36% compared to Fox's 16.63%. Fox will have a chance to bite back next weekend with Tony Scott's Unstoppable. Third placed Disney will have its chance to make up some ground when it releases Tron on December 17. Fox has released six fewer titles than WB, Disney 14 fewer.
Eighth placed Guzaarish was the week's second-highest opener, grossing $271,984 (£171,027) for a screen average of $5,230 (£3,289). Sanjay Leela Bhansali's Hindi romance-drama stars Hrithik Roshan and Aishwarya Rai Bachchan.
Cinema NX's animated-romance Chico And Rita, directed by Xavier Mariscal and Fernando Trueba, opened in 13th place, grossing $129,104 (£81,172).
Palme d'Or winner Uncle Boonmee Who Can Recall His Past Lives was the only other top 30 newcomer, scoring $43,670 (£27,452) for New Wave.
This weekend sees saturation releases for Fox's aforementioned Unstoppable, Entertainment's London Boulevard and Sony's Machete, and wide releases for Universal's The American and Momentum's The Girl Who Kicked The Hornet's Nest.