The Weinstein Company (TWC) has unveiled its plans for the distribution of Quentin Tarantino's next film.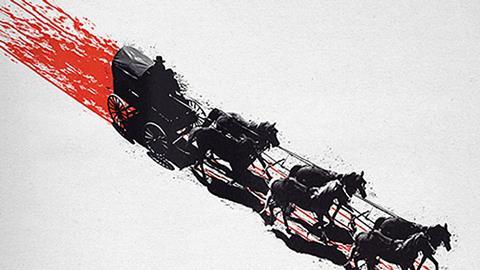 The Hateful Eight will premiere in 70mm on December 25 in the US as part of an exclusive two-week roadshow in select theatres.
The Civil War era ensemble about a group of dangerous characters holed up in a tavern during a blizzard will then go on nationwide release in today's more conventional digital theatrical format on January 8 2016.
During this time it will continue to play in 70mm in what TWC brass claim will be the widest of its kind for the format in more than two decades.
TWC distributed Paul Thomas Anderson's The Master in 70mm in 2012. The company, along with Tarantino and a coterie of unnamed directors and studios, says it has negotiated deals with Kodak to continue production of 70mm and other film formats to honour the vision of those filmmakers who wish to use it.
Samuel L Jackson stars in The Hateful Eight alongside Kurt Russell, Jennifer Jason Leigh, Walton Goggins, Demian Bichir, Tim Roth, Michael Madsen and Bruce Dern.
Richard N Gladstein, Stacey Sher and Shannon McIntosh produce and Harvey Weinstein, Bob Weinstein and Georgia Kacandes are executive producers.