The distributor plans an autumn release after closing a deal with Submarine for all North American rights.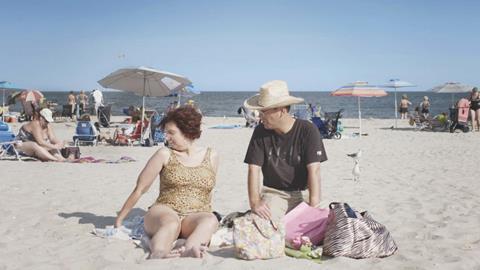 Dan Sickles and Antonio Santini directed the US Documentary Grand Jury Prize winner about an eccentric couple and their unconventional romance.
Sickles and Santini produced the film by Dina Moxie Pictures, Killer Films, El Peligro and Cinereach.
Impact Partners and Stephanie Choate financed Dina and the executive producers are Christine Vachon, Robert Fernandez, Dan Levinson, Dan Cogan, Jenny Raskin and Choate.
"Dina is a masterful film that achieves cinematic artistry – from cinematography to editing – while capturing a universal story of love, second chances, and at its core, the strength of a remarkable and unforgettable woman," The Orchard vice-president of acquisitions Danielle DiGiacomo said.

"The Orchard was immediately taken with it, and we cannot wait for larger audiences to embrace Dina and her world."
"After 49 years struggling to find her place in the world, we wanted to make a movie that celebrates Dina's differences and eccentricities," said Santini.
Sickles added: "We're honoured and excited to know that Dina has found a home with The Orchard. This film is born from a loving team of family, friends, and collaborators, and we're excited to have the opportunity to share it with the world."
Sickles and Santini's preview film was Tribeca 2014 audience award winner Mala Mala.
The Orchard also acquired The Hero and Trophy from Sundance this year.