Bleiberg Entertainment and Red Granite International subsidiary Blue Box International will handle international sales in Toronto on the action thriller starring Zoë Bell.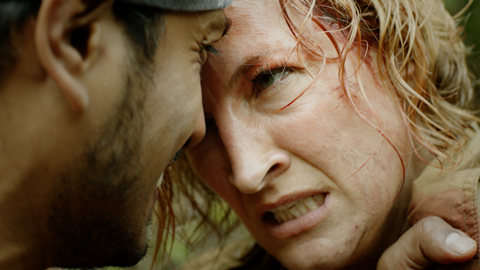 XLrator Media will release Camino on its Turbo label in early 2016.
Zoë Bell and Timecrimes director Nacho Vigalondo star in the tale of a war photographer embedded with missionaries in Colombia who flees into the jungle after she witnesses a heinous act.
Bleiberg Entertainment fully financed and produced and Josh C Waller directed from a screenplay by Daniel Noah.
Waller, Noah and Ehud Bleiberg produced and Nicholas Donnermeyer and Barry Gordon served as executive producers along with Bell and Vigalondo.

"It was great working with Josh and Daniel again," said Bleiberg. "The film is filled with tension and there are so many great sequences. I can't wait for people to see it."

"Zoë Bell is a multitalented actress, martial artist and stuntwoman, having shown her incredible physical skills in Kill Bill, Death Proof, Inglourious Basterds, Raze, Django Unchained and her upcoming roles in Tarantino's The Hateful Eight and our own film Paradox," said XLrator Media CEO Barry Gordon
"Action fans will embrace her starring role in Camino where she gets to show her full range of talents."