The Chilean TV personality will collect the inaugural honour on closing night on October 25 of the GEMS Festival hosted by Miami Dade College's Miami International Film Festival.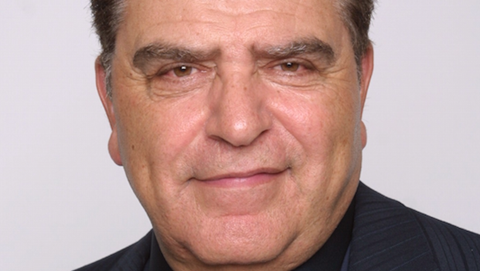 The award will be presented in recognition of Francisco's "significant contributions to the story and progress in 2010 of the fate of the trapped Copiapó miners, influences that are cinematically immortalized in Patricia Riggen's film The 33."
Francisco, real name Mario Kreutzberger, has hosted a long-running variety show in Chile and is regarded as a champion of Hispanic identity and culture in the Americas.
People associated with the actual events in Copiapó will attend the screening and presentation alongside local dignitaries and Miami Film Society patrons.
"The festival look forwards to being able to honour Don Francisco with our heartfelt appreciation for all he has done for the Copiapó story," said executive director and director of programming Jaie Laplante.
Mexican actress Kate del Castillo, one of the cast members on The 33, will also be in attendance with director Riggen.
Other guests expected to travel to Miami includeThe Clan star Guillermo Francella for the US premiere of Pablo Trapero's thriller as well as that film's producer Matías Mosteirín.