CHINA BOX OFFICE: How To Train Your Dragon 2 held on to the top spot at the China box office in the week August 18-24, grossing a further $24.09m for a cumulative total of $50.86m.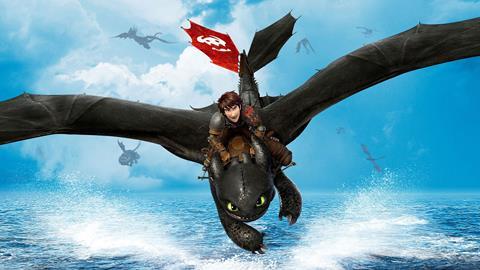 The DreamWorks Animation production beat out two local openers: action title The Four 3, which grossed $16.31m in three days, and romantic comedy Temporary Family, which took $8.55m over four days, according to EntGroup figures.
The third installment in a franchise, The Four 3 reteams director Gordon Chan with leading cast Ronald Cheng, Collin Chou and Deng Chao. Easternlight Films is handling international sales.
Produced by Hong Kong's Irresistible Films, Temporary Family stars Nick Cheng, Sammi Cheng and Angelababy in a comedy revolving around Hong Kong's over-heated property market. Edko Films is handling international on the film, which marks the feature debut of female screenwriter, DJ and standup comedian Cheuk Wan Chi.
Meanwhile, Hong Kong crime thriller Z-Storm came in fourth with a further $7.57m for a cume of $13.1m, while spoof disaster film Apocalypse Pompeii took fifth position with $6.93m for a cume of $13.77m.
Local martial arts romance, Brotherhood Of Blades, grossed a further 2.09m for a cume of $14.19m and sixth place in the top ten.
Next came three animated features that all opened over the weekend: German animation Tarzan took $2.01m over four days; French-Belgian animation Miniscule: Valley Of The Lost Ants grossed $1.75m over three days; and local production Snow White The Power Of Dwarfs took $1.53m over four days.
Rounding out the chart was Luc Besson-produced action title Brick Mansions, which grossed a further $1.51m for a healthy cume of $29.84m.