A total of 37 films will screen at the event, including the world premiere of Venezuala crime story and Rolling Stones doc.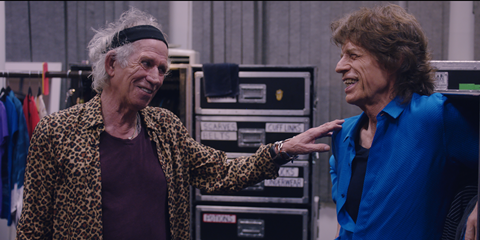 The world premiere of Rober Calzadilla's feature debut El Amparo, about two men wrongly accused of guerrilla activity in Venezuela, will kick off the 27th edition of the festival, set to run from September 15–October 5 in Silver Spring, Maryland
The 2016 AFI Latin American Film Festival will close with the US premiere of Paul Dugdale's documentary The Rolling Stones Olé Olé Olé!: A Trip Across Latin America (pictured), which culminates with the band's first gig in Cuba.
All in all 37 films from Latin America will screen, including entries from Spain and Portugal as part of a celebration of Ibero-American cultural connections.
Among the anticipated highlights are Pablo Larrain's unorthodox biopic Neruda, Cesc Gay's Spain-Argentina dramedy Truman with Ricardo Darin, and the North American premiere of Eryk Rocha's Cinema Novo.
The festival will also feature US premieres of Hernán Guerschuny's neurotic Argentine rom-com One Night Of Love and Felipe Guerrero's Columbia-set Guadalajara best film and best director winner Oscuro Animal, as well as Diego Luna's Mexican road movie Mr. Pig.