Clearance work at Elstree Studios finds fake snow from the horror classic.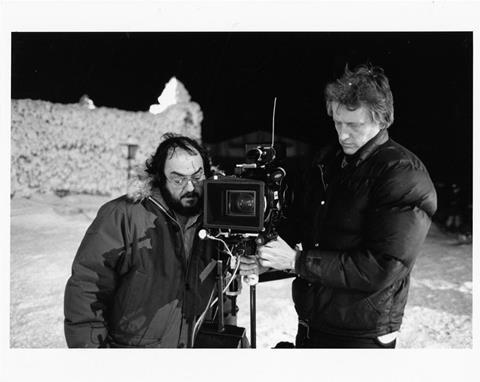 Work to reclaim land at Elstree Studios is nearing completion and contractors have found unusual things buried on the site - but no sign of the Millennium Falcon, which was rumoured to be buried up there.
However, workers have found numerous bags full of white powder. Following analysis, it was discovered that this white powder was fake snow. The last time fake snow was used in this area was for Stanley Kubrick's The Shining more than 34 years ago.
Jan Harlan, executive producer on The Shining said: "Part of the hotel front was re-built on the lot at Elstree Studios on scaffold; for the winter-scene a huge amount of artificial snow was added using formaldehyde based foam, which hardens when in contact with air, and was then covered with salt in order to obtain a realistic crystal effect.
"By now the "snow" may well have pulverised after 34 years. This was relatively easy, the real problem was adding artificial mist to give the image a mysterious glow - this thin vegetable smoke was subject to be blown away in seconds in case of the slightest bit of wind. No wind and good luck is part of film-making. The whole area was covered in fake snow for the filming."
The Mound, which is currently being cleared, equates to more than a quarter of Elstree Studios' usable space and is situated at the rear of the site. It had remained unused for more than 20 years due to the presence of contaminated material.
Work that will bring the land back into use will allow the studios to generate further income of up to £600k per year.