Claire Carré's Embers scooped best feature film in the juried awards as the southern California festival came to an end.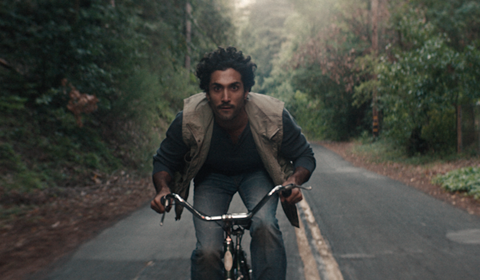 Carré was also named best director, while George Kosuros won best actor for American Wrestler: The Lizard. Best documentary went to Off The Rails by Adam Irving.
In the audience awards, Jeremy Profe's The Lennon Report and Jesse Shapiro's Nobody Walks In LA took the feature film prize.
Zack Bennett and Kevin Schlanser prevailed in the documentary category for The Ataxian, while Dmitry Meskhiev's Battalion (Russia) was named best foreign film.
The Outstanding achievement in filmmaking: feature film award went to Alex Ranarivelo for American Wrestler: The Wizard, and The Violin Teacher director Sergio Machado and The Innocents director Anne Fontaine collected the corresponding prize for foreign film.
Bob Yari took the directing honours for Papa: Hemingway In Cuba, while Dev Patel and Evanna Lynch were named best actors for The Man Who Knew Infinity and My Name Is Emily, respectively. In the shorts category
Among short film honourees the documentary prize went to Louise Salter and Gavin Bowden for Twin Visions, produced by Screen International's Nigel Daly.
The festival closed on April 28 with a screening of The Fixer (pictured)
For the full list of winners click here.