Fantastic Fest 2013 top brass have announced the first wave of programming with Keanu Reeves' directorial debut Man Of Tai Chi among the line-up. The festival runs from Sept 19-26 in Austin, Texas.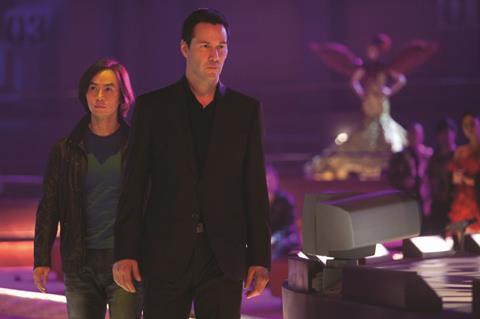 Man Of Tai Chi, which also stars Reeves, centres on the story of a young martial artist whose unparalleled skills land him in an underground fight club. The film is partly inspired by Reeves' friend, stuntman Tiger Chen.
"Every year we scour the globe for the freshest and craziest genre films," said Fantastic Fest founder and creative director Tim League. "This first incredible selection of films gives a small taste of the fun, but I can assure you there are lots of surprises yet to come. 2013 should be remembered a vintage year for Fantastic Fest."
Among this year's initial line-up are the North American premieres of Alex van Warmerdam's thriller Borgman that premiered in Cannes, Yuichi Fukuda's comedy Kid's Police, Katrin Gebbe's drama Nothing Bad Can Happen and Tamae Garateguy's erotic-thriller She Wolf.
Other titles announced include US premieres of Indian filmmaker Dilip Ghosh's Commando - A One Man Army, Erik Matti's police drama On The Job and Denis Côté's Vic + Flo Saw A Bear.
For a complete list of films announced so far and latest developments visit the official website.