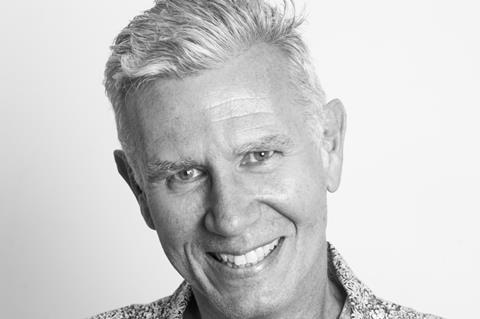 David Garrett launched London-based sales outfit Mister Smith at Cannes 2012. The company's recent films include Max Minghella's Toronto premiere Teen Spirit, starring Elle Fanning as a teenager dreaming of pop stardom, and Chiwetel Ejiofor-narrated documentary The Elephant Queen.
Key titles on its AFM slate include newly announced sci-fi epic Haven — Above Sky (which has Roland Emmerich onboard as executive producer) with German producer Constantin, drama The Banker with Samuel L Jackson and Anthony Mackie, Hilary Swank sci-fi thriller I Am Mother, and Jungleland with Jack O'Connell, Charlie Hunnam and Jessica Barden.
Is it a busy AFM for you?
We sent out three scripts for new films before the market began, all in production or going into production [The Banker, Jungleland and Haven — Above Sky]. It's rare for us to be bringing a film to the market that is actually already in production. It means we also have footage to show, which is something all the buyers love because it mitigates risk when you can see it.
As the business evolves, do you see your role as a sales agent changing?
This business is so tough now. You have to nurture a film right from the very beginning all the way through the process, working with all the distributors to make every film into a brand that the public wants to see. We probably have a slightly larger overhead than most of our competitors because we do everything in-house: marketing, publicity, legal. It's very important to be involved in all those aspects of a film. It's more integrated and you can provide a better service. We also follow up with royalty statements, collections. We're working on movies years after their release, and it pays off.
We are now trying to get more involved in financing films too. It puts us in a better position financially and sometimes it's a matter of actually getting the project made. To date, we've co-financed Teen Spirit (with Automatik) and fully funded Low Tide, produced by Automatik, which A24 picked up.
Is international sales a tricky space to be in right now?
Buyers are still hungry for product, but they need to minimise their own risk exposure. The conventional revenue streams such as DVD and pay-TV are diminishing. That's had an impact on the financial model that we're all working with [in terms of pre-sales]. It means we're all having to learn to make movies for less.
How important do markets remain for the film business?
We all still need the markets in order for the business to have momentum. They act as a galvanising force. They make us put pressure on producers to make decisions, to get something ready so we can take it to the market, whether it's Berlin, Cannes or AFM. In theory, we could all function without gathering together but the world doesn't work like that. We're social animals and it makes a big difference sitting down with somebody and explaining what a project is about, showing them material, using one's art of persuasion. A project like Twilight, which didn't have stars, wouldn't have happened if we hadn't been selling it at the market.