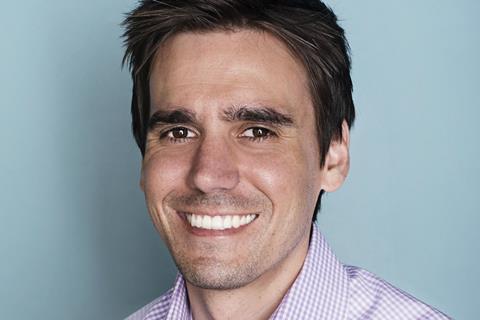 Nick Donnermeyer is the president of LA-based sales, production and finance company Bleiberg Entertainment and genre label Compound B. The company's credits include Israeli hit The Band's Visit, Coyote Lake starring Riverdale's Camila Mendes, and thriller The Orchard with Thomas Jane.
At a time of crucial disruption, the executive notes that markets are the best places to nurture relationships, and hints at why he will have his eye on the roll-out of AVOD across Europe.
How successful has AFM been for Bleiberg Entertainment in the past?
Every major market is key and AFM has been no exception… Really it's all about the content and fortunately we seem to have always had a strong, focused slate.
Do the markets still serve a valuable function in a year-round business?
With the exception of the odd visit here and there, these markets are the only times we're all seeing each other and really nurturing those relationships that span decades for some.
How have you shifted strategy to compete with the streamers?
We've always been producers as well as sales agents. So we've been working with streamers like Netflix to develop content, rather than seeing them as competition… This past year, we did a British crime film Avengement, where we were able to make a multi-territory streaming deal with Netflix, while still retaining theatrical and VOD rights in most territories. We licensed US theatrical rights to Samuel Goldwyn.
What kinds of movies do you produce, and how often?
We get involved pretty frequently with European co-productions because they allow for larger budgets and lead to forming interesting partnerships with producers, investors, labs and festivals from around the world. We try to do one to two co-productions a year for the theatrical and arthouse markets. Ehud [Bleiberg, company founder] has always stayed connected with Israel, so we use that as a conduit for getting involved with these international films. We typically partner with [Israel's] United King Films on most projects, which affords a degree of comfort before even going into production. We'll also typically do one US-based action / thriller / horror production each year and those tend to be driven more toward streamers/VOD.
What kind of movies are working well for you in the market?
It's hard to turn down a great thriller with talent. We have one with Karl Urban called Cold Providence that we're introducing this market that is fun and twisty, and will work well around the world.
Which territories are emerging?
I am actually curious to see how the rollout of AVOD will do across Europe, because that could have a big effect on how films are monetised in their secondary windows. It's not just all about that first sale.