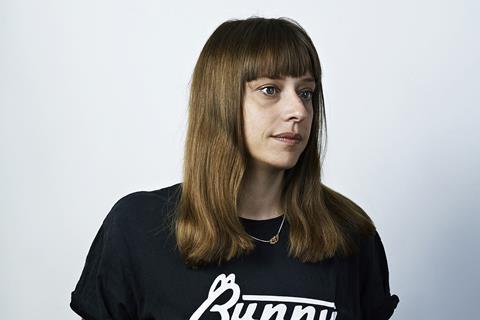 Alice Winocour's Directors' Fortnight title Paris Memories is an intensely personal film. Virginie Efira stars as a woman who survives a terrorist attack in a bistro. Three months later she begins to investigate her memories in an effort to move forwards from the trauma of that night.
The French filmmaker's brother was in the Bataclan concert venue when it was attacked by terrorists on November 13, 2015. He survived the attack, having had to tell Winocour not to message him while he was hidden as it could put him in greater danger.
"I was inspired by my own memories of that night, and also the discussions I had with him in the days and months after that attack," said Winocour. "I was nourished and inspired by this world of survivors I discovered because of my brother."
Paris Memories shot in Paris late last year. After production began on a scene recreating the candle memorials in front of restaurants, Paris city officials asked the team to erect large posters indicating that it was just a film production, such was the level of interest from passers-by.
The film only minimally depicts the attack itself, instead focusing on what Winocour calls the "resilience" of the survivors
"I went on forums and I was amazed to see that everyone was looking for each other: the person who had smiled to them, who had helped, who was holding their hand. In this terrible barbary, paying attention to the small details."
She is now readying a horror film of a different kind, a genre work called The School that she has also written.
Winocour has a lengthy history with Cannes, having premiered her debut short Kitchen here in 2005, then returned with features Augustine (2012 Critics' Week) and Disorder (2015 Un Certain Regard), plus co-writing Mustang (2015 Critics' Week). She'd like to see an improvement in the representation of women directors in the line-up and points to one woman director in particular.
"Katryn Bigelow! I don't think she's ever been to Cannes – it's a mistake," says Winocour. "I really admire her as a director."