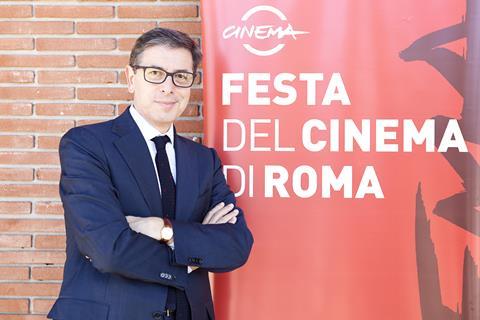 This year's Rome Film Fest (October 14-24) opens today in the week Italian cinemas have been allowed to return to full capacity. Nonetheless, festival director Antonio Monda emphasised safety is paramount for the event and measures such as separate queues for entrance and exits and an online booking system are n place.
The line-up includes festival favourites from 2021 alongside world premieres including Jens Sjögren's documentary I Am Zlatan, about football player Zlatan Ibrahimovic, Amanda Sthers' Promises and Silenn Thomas' documentary Frank Miller - American Genius.
Directors Alfonso Cuaron, Quentin Tarantino, Luca Guadagnino, Marco Bellocchio, Joe Wright and Tim Burton as well as Jessica Chastain, comic book artist Frank Miller and UK novelist Zadie Smith will take part in masterclasses in the Close Encounters section.
After a six-year run and an extension for one more edition, this is the final year of Antonio Monda's mandate, with his future in the role unconfirmed at present.
Alberto Barbera said this year's edition of the Venice Film Festival was more difficult to plan than the 2020 one. Has it been the same for you too?
The idea that everything is starting once again could make you think everything will be fine this time. But really a lot of caution is needed. Avoiding being relaxed about the situation is the most difficult thing.
Italian theatres have returned to 100% capacity just a few days before the start of the Fest. Is this a coincidence?
No, we worked together with all the associations and the Italian industry towards this goal. Not me, but the management of the foundation that organises the Fest helped to lobby the ministries of health and culture. The return to full capacity was supposed to happen from October 15, one day after the Fest's opening, and we asked for an earlier date. It was a team effort though, not just us.
When the Rome Film Fest was founded a late October slot seemed like an ambitious and good idea. Now, 16 years later, in a time when Venice's importance has grown, is this still the case?
I don't think the time of the year has grown more difficult. Venice has done an amazing job but everything I've done has gone in the direction of being different.
This year Cannes was also closer and competition for titles must have been tough. Have you been able to see the same number of films you usually would?
Approximately the same amount as usual. For sure this year many Italian movies were secured by Venice in advance, many of which we didn't even see, but we were only a few of those.
During your seven years heading Rome you have pursued a playful approach, from removing the competition to the "duels" in which two directors, genres or stars are pitted against each other in a debate. How successful do you think this approach has been?
I think that a playful approach can reach the deepest of levels. It's the idea of 'feast' as opposed to festival. Since I started having 12 to 15 masterclasses during a 10-day event I've noticed other festivals have boosted their masterclasses too. In these seven years, our demographics show a rise in attendance by teenagers and young adults. I think this is thanks to the Close Encounters and the talents we've attracted. Rome is where the audience can interact the most with the talents. Here Martin Scorsese talked for two hours about Italian cinema.
What is Rome's strategy for attracting films and what can the Fest promise to a sales company that others can not?
All festivals can be useful for a sales company. For Rome, you just need to look at our selection from recent years. We opened with Moonlight when no one was betting on it. I'm not saying that Rome was crucial in the road to the Oscar, but we played our part. As we did with Manchester By The Sea.
Your mandate with the Rome Film Fest is about to expire. If the Fondazione Cinema per Roma decides on a change are you planning to look for another festival gig?
I'm not thinking about this at the moment, my mind is on this year's edition. As for other festivals, what I did, my idea of a festival is here for everybody to see. With a €4.5m budget, for which I have to thank the governance of the Fest, we're competing with festivals that enjoy a budget three to four times the size of ours.