GERMAN SELLERS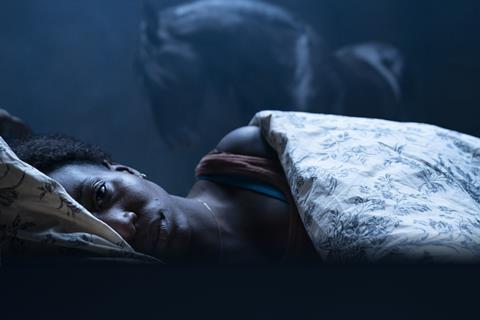 BETA CINEMA's invitation-only premieres include Joe Marcantonio's psychological thriller Corvidae starring Jack Lowden and Tamara Lawrance, and Peter Bebjak's The Auschwitz Report, about two Slovak Jews who escape the Auschwitz concentration camp and try to tell the outside world what is happening there.
Beta will also have first footage of newer projects which are in post-production. Among these is Leon Prudovsky's My Neighbor Adolf, a tragicomedy starring Udo Kier and David Hayman and set in Colombia just after the abduction of Adolf Eichmann by Mossad agents. The German powerhouse will also have a promo of Juan Pablo Félix's Argentina-set Karnawal, about a young Malambo dancer whose life is thrown into chaos by the return of his ex-convict father.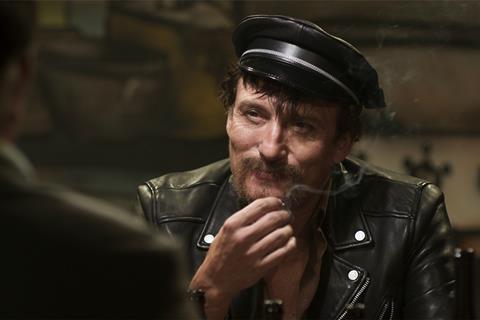 Rainer Werner Fassbinder is brought back to life in new biopic and Cannes 2020 Official Selection title Enfant Terrible, starring Olivier Masucci as the bad boy of 1970s New German Cinema. PICTURE TREE INTERNATIONAL has a trailer of the film at the virtual Marché. Picture Tree will also present a teaser trailer and selected scenes from comedy The Black Square starring Sandra Hüller (Toni Erdmann), and will host a private screening of God, You're Such A Prick with Til Schweiger and Heike Makatsch.
THE MATCH FACTORY has three premieres for the virtual Marché: Yannis Economides' black comedy Balled For A Pierced Heart, involving passion, greed and infidelity in Greek suburbia; Gerardo Naranjo's Kokoloko, a story of tragic love set in a small coastal town in Mexico (winner of a best actor award for Noé Hernández at Tribeca); and Bettina Oberli's comedy drama My Wonderful Wanda, about the complications that ensue after a Polish woman is employed as a nurse by an affluent Swiss family.
Munich-based ARRI MEDIA has two market premieres: Help I Shrunk My Friends – the third instalment in the family franchise – and another family title, Max And The Wild Bunch, produced by Rat Pack Filmproduktion. Arri Media is also showing footage from its family animation The Ogglies, still in production, and has a trailer of Nikias Chryssos' mystery-drama A Pure Place, now in post-production.
FILMS BOUTIQUE picked up Israeli drama The Death Of Cinema And My Father Too, directed by Dani Rosenberg, earlier this month. The debut feature, about a filmmaker coming to terms with his father's terminal illness, is part of the Cannes 2020 label.
PATRA SPANOU brings two German-language titles to the online Marche. One is Micha Lewinsky's Swiss political comedy One Way To Moscow, billed as "a comic-tragic take" on the political surveillance of Swiss citizens toward the end of the Cold War. The other is German prison-revenge drama The Future Is A Lonely Place, co-directed by Martin Hawie and Laura Harwarth. The latter recently resumed shooting post-lockdown.
Berlin-based M-APPEAL is selling Colombian director Mauricio Leiva-Cock's The Night Of The Beast, about two metalheads left distraught when their tickets to see Iron Maiden in Bogota are stolen.
GLOBAL SCREEN is giving market premieres to Toby Genkel's 3D-animated family sequel Ooops! The Adventure Continues and to Swiss box-office hit Needle Park Baby from Pierre Monnard.
MEDIA LUNA has several new titles premiering in the virtual Marché, among them Antonio Hens' comedy My Grand Farewell, Anders Lennberg's Swedish erotic drama Pool, Anna Alfieri's LGBT drama Borderline and Rodrigo Bellott's horror picture Blood Red Ox, set deep in a South American rainforest.
SPANISH SELLERS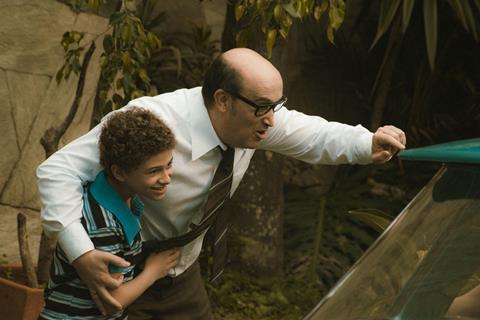 FILM FACTORY ENTERTAINMENT's slate at the Marché du Film Online includes one of the Cannes 2020 Official Selection titles: Forgotten We'll Be (El Olvido Que Seremos), a Colombian production directed by Spanish Oscar-winner Fernando Trueba (Belle Époque) starring Javier Cámara (The Young Pope). An adaptation of the book by Héctor Abad Faciolince, it's a drama that tells the story of his father, a doctor and human-rights campaigner in the turbulent political landscape in Colombia.
The Spanish sales company will also have market screenings for El Deseo production It Snows In Benidorm, directed by Isabel Coixet. A thriller-drama about a quiet middle-aged man looking for his brother in the kitsch Spanish seaside resort of Benidorm, the film stars Timothy Spall and is scheduled for a November release in Spain.
In tune with the unusual times triggered by the Covid-19 pandemic, Madrid-based LATIDO FILMS will be selling in the Cannes virtual market a film made during Spain's strict lockdown. A market premiere produced in record time, Tales Of The Lockdown is five self-contained stories directed by five Spanish directors (Fernando Colomo, Álvaro Fernández-Armero, David Marqués, Miguel Bardem and Juan Diego Botto) and starring well-known names such as Luis Tosar, Manuela Velasco (Rec) and Carlos Bardem (Miss Bala). Each actor had to oversee their own shooting, make-up and sound due to the circumstances. Morena Films (Everybody Knows) is producing.
Other Latido market premieres include black comedy La Noche Mágica, an Argentina-Uruguay co-production directed by Gastón Portal about a thief who breaks into a villa and is mistaken for Father Christmas by the family's young daughter, and The Sea Beyond, a feel-good road movie starring Ernesto Alterio and Ruth Díaz that marks the return of Spanish filmmaker Achero Mañas (El Bola).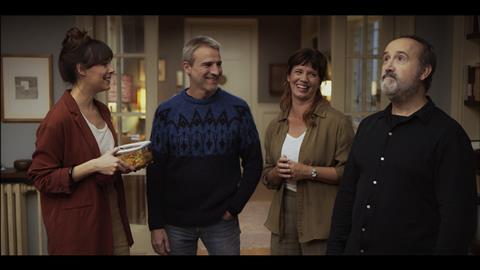 FILMAX will have market screenings for buyers only for The People Upstairs, a dark comedy directed by Cesc Gay (Truman) adapted from a theatre play he wrote and directed. The story revolves round a couple who invite their new upstairs neighbours over for dinner after their moaning and groaning has sparked arguments about their own sex life. The comedy, which just completed post-production and will be released in Spain at the end of October, stars Javier Cámara, Belen Cuesta (Holy Camp), Alberto San Juan (A Gun In Each Hand) and Griselda Siciliani (The Last Elvis).
Filmax will also be handling The Year Of Fury, a Spain-Uruguay co-production directed by Rafa Russo that will have its first screenings at the Cannes market. A dramatic thriller set during the Uruguayan military dictatorship of the 1970s and early '80s, the film stars Joaquin Furriel (The Son), Alberto Amman (Cell 211) and Maribel Verdú (Blancanieves).
ITALIAN SELLERS
RAI COM's slate is led by A Son Named Erasmus, an Italian comedy produced by Eagle Pictures and directed by Alberto Ferrari. The film's ensemble cast includes Luca Bizzarri, Ricky Memphis and Daniele Liotti as a group of former students who were on an Erasmus programme together in Portugal 20 years before and are now summoned back as the possible fathers of a child born at that time. Eagle Pictures is also producing a French remake of the film.
Rome-based INTRAMOVIES is kickstarting sales on Italo-French documentary Everything Must Go, the debut feature of Gianluca Matarrese about a family whose once-thriving shoestore business is on the verge of bankruptcy. Produced by Rossofuoco and Ex Nihilo, the film won the best documentary award at last year's Torino Film Festival.
MINERVA PICTURES enters the online Marche with From The Vine, a feelgood comedy drama about a man who returns to his hometown and starts a new, sustainable life there. Directed by Sean Cisterna and produced by Mythic Productions, Farpoint Films and Pointmedia Italia, the film features Joe Pantoliano (Memento) in the leading role.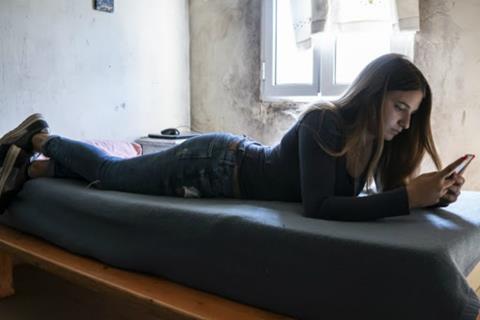 After it featured in the Vision du Reel selection, Italian documentary Punta Sacra is making its market debut, with TRUE COLOURS selling. Produced by Morel Film in association with Patroclo Film, Francesca Mazzoleni's feature tells the story of a peculiar town at the end of the Tiber river where a community driven by women is divided between pragmatism and nostalgia.
TVCO is launching sales on romantic drama Time For Love at the market. Directed by Miguel J Vèlez, the Polish production from Lanterna Pictures is set on a train and revolves around a love triangle involving a mysterious fare-dodger.
THE OPEN REEL's slate is led by black-and-white Spanish drama A Stormy Night, a debut feature from David Moragas that tells the story of two men who don't know each other who end up stuck in the same apartment in New York City one stormy night. The film is produced by Oberon Media with AMC and will premiere in Malaga in August.
NORDIC SELLERS
TRUSTNORDISK has boarded sales on Christian Tafdrup's third feature, the psychological horror Speak No Evil. The film, budgeted at $3.2m, will resume shooting once pandemic restrictions allow. It is slated for local release (via Nordisk) in the third quarter in 2021.The story is about a Danish couple who befriend a Dutch couple on an Italian holiday; things get out of hand when they are later reunited in the Netherlands. TrustNordisk has an English-language version of the script available for buyers. Tafdrup's previous films include Parents and A Horrible Woman.
The company is also screening, by invitation only, Thomas Vinterberg's Another Round, which is in Cannes 2020 Official Selection. It also has a pre-filmed presentation for buyers, and is screening seven finished films: Niels Arden Oplev's Daniel; Amanda Kernell's Charter; Johanne Helgeland's The Crossing; Nini Bull Robsahm's Lake Of Death; Mikael Håfström's The Perfect Patient; Jens Jonsson's The Spy; and André Øvredal's Mortal.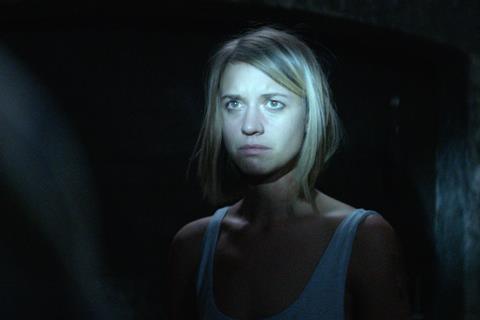 LEVELK will screen Jens Dahl's Danish horror film Breeder, about a woman who is trapped and tortured while researching a health company's dangerous experiments. The film is also part of the Frontières Platform's Buyers Showcase during the Marche. Breeder writer Sissel Dalgaard Thomsen will also be speaking on a Scandinavian Films' webinar about rising Nordic genre talents on June 25.
LevelK has newly boarded Anna Hildur's Icelandic documentary A Song Called Hate, about performance art group Hatari and their participation in the 2019 Eurovision Song Contest in Tel Aviv.
Poland-based NEW EUROPE FILM SALES is selling a number of Nordic titles. Brand new on the slate is Norwegian CGI-animated feature Christmas At Cattle Hill, directed by Will Ashurst. The story follows a calf called Clara hosting a Christmas party at Cattle Hill, when an elf arrives to cause chaos. The first Cattle Hill film sold to more than 30 territories.
New Europe is also screening Magnus von Horn's Cannes 2020 Official Selection title Sweat, and will offer a promo reel screening containing new footage from Icelandic drama Lamb and pre-recorded director interviews, including von Horn speaking on a Polish Film Institute webinar.
REINVENT will offer the first market screening of The Day We Died by Ole Christian Madsen, a drama following four people connected to the February 2015 terrorist attacks in Copenhagen: two victims, the radicalised homegrown terrorist and the SWAT team leader (Nikolaj Coster-Waldau) who shot the terrorist. The company will also launch two new teasers on June 22, including one for the female-led, eight-part crime thriller Outlier, a female-led serial killer investigation story set in a Sami community in the Arctic. The show will be delivered in September.
Since the EFM, THE YELLOW AFFAIR has picked up New Zealand LGBTQ+ series Rurangi, about a burnt-out trans activist who returns to his small hometown, where he gets caught up in an environmental battle. The company is also screening five finished films: Kids Run, Ladies Of Steel, Master Cheng, My Life As A Comedian and Snip, Snap, Snut & The Squares.
REST OF WORLD
ODIN'S EYE is screening four titles as part of the online Marche including the world premiere market screening of animated family adventure Combat Wombat. Odin's Eye is also pre-selling its new thriller Live Fast, Die Laughing, billed as being in the style of John Wick and Taken. Starring Harvey Keitel, Francesa Eastwood, Peter Facinelli and Juju Chan and directed by Vietnamese-American filmmaker Timothy Linh Bui, it is due to shoot later in the year in Vietnam, which has been relatively unscathed by Covid-19.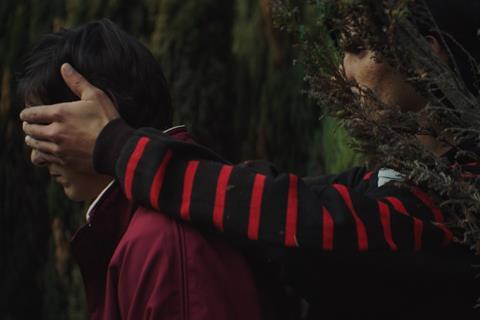 HERETIC OUTREACH is beginning sales on The Users (working title) by Serbian director Ivan Ikić. Developed through the Cinéfondation Residence, this is a love triangle melodrama set in an institution for youngsters with special needs. The film was shot in an actual institution and the characters were developed through a workshop in which Ikić worked closely with the young residents.
Montreal-based ATTRACTION will be pushing Dutch director Lodewijk Crijns' road-rage thriller Tailgate, produced through Topkapi Films. This is the story of a family's road trip that ends in a mad run for their lives.
DUTCH FEATURES GLOBAL ENTERTAINMENT has new titles including Rogue Justice, Marc Willard's crime thriller about two overworked cops trying to hunt down stolen art work in the Caribbean, and Marja Pyykkö's Sihja, a family film about a young fairy from the forest and her new friend Alfred, a lonely 10-year-old boy, who join forces to save nature itself
Fellow Dutch outfit NINE FILM has a first teaser trailer for the new Alex van Warmerdam film, No. 10, and a promo for Mitra, the second feature from Kaweh Modiri following his well-received debut Bodkin Ras.
DUTCH FILMWORKS INTERNATIONAL is launching local box-office hit The Marriage Escape to international buyers. Written by Dutch comedian Herman Finkers, who also plays the lead, and directed by Johan Nijenhuis, this is about an oppressed husband who comes up with an ingenious way to escape his stifling marriage.
INCREDIBLE FILMS has a first international trailer for Dennis Bots' family feature Angel (Engel), about a shy girl whose life is transformed when she receives a watch which makes her wishes come true. It's the first Dutch film to go back in front of the cameras after the Covid-19 lockdown.
Amsterdam-based HELDERLAND FILMS is selling László Illés' historical drama The Shepherd, about a Hungarian shepherd who attempts to save as many Jewish lives as possible after his daughter is killed by the Nazis.
From Belgium, BE FOR FILMS is launching socio-political feature documentary All Of Us directed by Pierre Pirard. The film is currently in post-production; first footage will be presented during the Marché.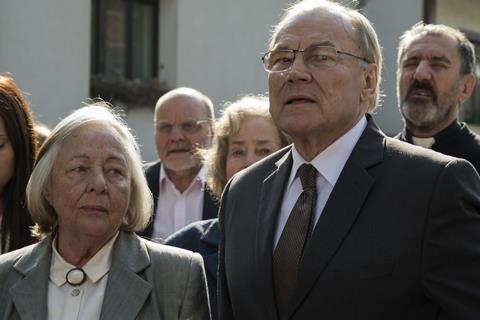 NFI WORLD SALES from Hungary is selling Istvan Szabo's latest feature Final Report. The film was released in Hungary in late February and then pulled because of the lockdown but is now due to be released again as Hungarian cinemas reopen.
Russian outfit ALL MEDIA has two Disney-backed adventure dramas: Last Warrior 1 and Last Warrior 2.
CENTRAL PARTNERSHIP is presenting first footage from thriller Row 19, directed by Alexander Babaev and currently in post-production. The company will also be introducing buyers to Svyatoslav Podgaevsky's latest horror film Dark Spell, currently in production.
One new Russian film already attracting buyers is action picture Russian Raid, produced by Olga Loyanich of production company Radragon. The film, which is inspired by Gareth Evans' The Raid, is directed by Denis Kruchkov, while the cast includes some well-known Russian MMA fighters. LA-based MIND THE GAP PRODUCTIONS is handling sales.
Cannes virtual market