Screen rounds up the Japanese titles available to buyers during this year's Cannes virtual market, which runs June 22-26.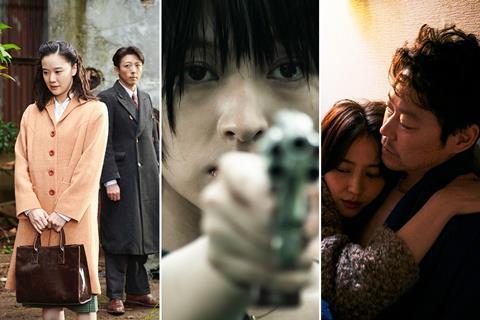 As in many other territories, Japan endured several weeks of cinema closures and production shut downs during the pandemic, which has played havoc with local release schedules, but life is now slowly starting to return to normal.
Cinemas are currently showing mostly library titles, but new Japanese films have been given release dates in the coming weeks, including Kohei Yoshino's Gone Wednesday (June 19), Tatsushi Omori's Mother (July 3) and Masaharu Take's The Gun 2020 (July 10).
In addition to the three Japanese titles selected for the Cannes 2020 label, Japanese sellers have a slew of new titles already in post-production, ranging from food-themed dramas to crime thrillers and literary adaptations. It's likely that some of these films will make an appearance in festival line-ups later in the year.
CANNES 2020 LABEL TITLES
Earwig And The Witch
Dir. Goro Miyazaki
The third film directed by Hayao Miyazaki's son, following Tales From Earthsea (2006) and From Up On Poppy Hill (2011), Earwig And The Witch is Studio Ghibli's first film animated entirely in 3D CG. Based on a novel by Diana Wynne Jones, who also wrote the novel that Howl's Moving Castle is based on, it tells the story of a girl living in an orphanage who must use all her wits to survive when she is adopted by a witch. Studio Ghibli produced with Japanese broadcaster NHK and NHK Enterprises, which plans to air the film in winter 2020. There are currently no plans for a theatrical release in Japan.
Contact: Eva Diederix, Wild Bunch
The Real Thing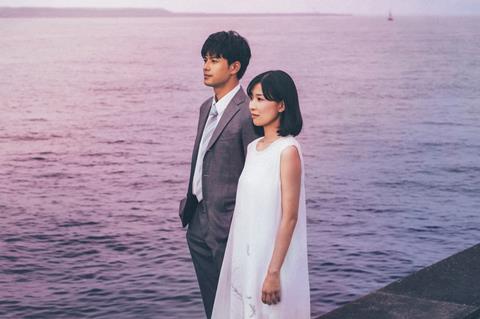 Dir. Koji Fukada
Produced by Japan's Nagoya TV as a 10-part series that aired last year, Fukada's The Real Thing has been edited down to a 228-minute film, which will be released theatrically in Japan in October. The story follows a bored office worker who becomes involved with a woman he saves from being killed on a railroad crossing. The cast is headed by Win Morisaki (Ready Player One, Kamen Rider W) and Kaho Tsuchimura (Aircraft Carrier Ibuki). Fukada won the Un Certain Regard jury prize at Cannes in 2016 for Harmonium, while his 2019 A Girl Missing played in competition at Locarno.
Contact: Yu Kato, Nagoya TV
True Mothers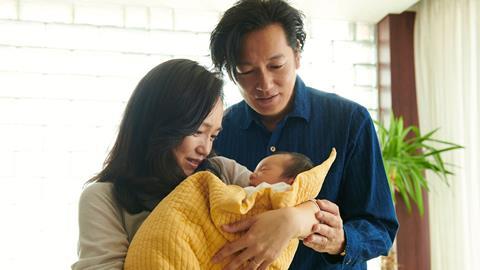 Dir. Naomi Kawase
Cannes regular Kawase's adaptation of a novel by Mizuki Tsujimura follows a couple who after a long and unsuccessful struggle to get pregnant decide to adopt a baby boy. Six years later they are contacted unexpectedly by a woman claiming to be the child's birth mother. Starring Arata Iura (Air Doll) and Hiromi Nagasaku (The Furthest End Awaits), the film is scheduled for Japanese release on October 23 through Kino Films Co, which also produced. Kawase was last in Cannes with Radiance, which screened in competition in 2017 and won the Ecumenical Jury Prize. Playtime has already sold True Mothers to several territories including France (Haut Et Court).
Contact: Playtime
MARKET TITLES
All The Things We Never Said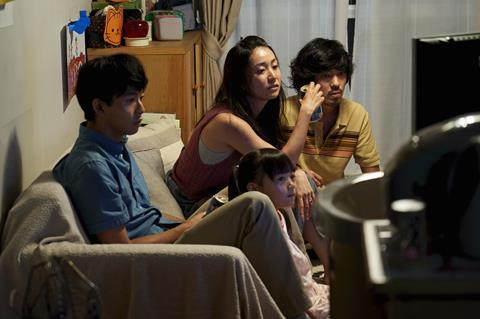 Dir. Yuya Ishii
Co-produced by Hong Kong's Heaven Pictures and the Hong Kong International Film Festival Society (HKIFFS), this Tokyo and Yokohama-set drama follows three high-school friends, now in their early thirties, as they struggle with relationships and pursue their dreams of becoming successful musicians. Nakano Taiga (Harmonium), Wakaba Ryuya (A Beautiful Star) and Yuko Oshima, a former member of idol girl group AKB48, head the cast of the film, which is currently in the final stages of post-production. Ishii is known for award-winning dramas such as The Great Passage (2013) and The Tokyo Night Sky Is The Densest Shade Of Blue (2017), which screened in Berlin's Forum section.
Contact: Pearl Chan, Good Move Media
The Deer King
Dirs. Masashi Ando, Masayuki Miyaji
Produced by leading anime studio Production IG, this animated feature is based on the novel of the same name written by Nahoko Uehashi. The story follows a warrior who is captured and forced into slavery at a salt mine, where an attack by vicious mountain dogs results in a mysterious plague. Ando has worked as animation director on Spirited Away and Your Name, while co-director Miyaji has credits including TV series Attack On Titan and Xam'd Lost Memories. The Deer King is in post-production for Japanese release in 2020.
Contact: Etsuko Furutsuki, Kadokawa (Asia) / Mayumi Furuyama, Nippon TV (Rest of world)
Food Luck
Dir. Jimon Terakado
The directorial debut of Japanese comedian Terakado, this food-themed drama revolves around Yakiniku, a Japanese grilled meat cuisine. Terakado, who is represented by talent agency Ohta Production and is part of the Dachou Club comedy trio, is well known for his love of food, in particular beef, and often appears on gourmet programmes on Japanese TV. He spent five years writing the original story for Food Luck, which is screening in the Marche du Film Online and is scheduled for Japanese release later this year.
Contact: Shion Komatsu, Shochiku
Georama Boy Panorama Girl
Dir. Natsuki Seta
Based on Kyoko Okazaki's best-selling manga of the same name, this romantic drama revolves around the relationship between a high-school girl and a boy who suddenly quits school. Okazaki's manga have previously been adapted into live-action films including Helter Skelter (2012), River's Edge (2018) and Chiwawa (2019). Written and directed by Seta, the adaptation of Georama Boy Panorama Girl is being lined up for Japanese release in autumn 2020. Seta's film credits include A Liar And A Broken Girl (2011) and Parks (2017) and she has also directed several TV drama series, including Tokyo Alice (2017).
Contact: Emico Kawai, Nikkatsu
The Gun 2020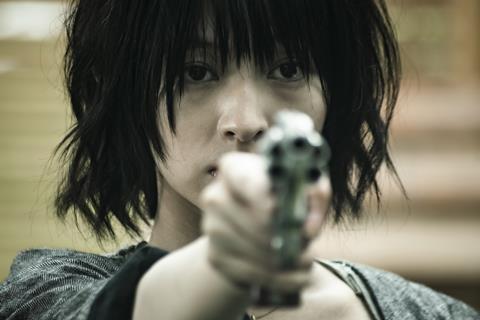 Dir. Masaharu Take
Kyoko Hinami, Koichi Sato and Lily Franky star in this thriller about a young girl from a socially deprived family whose life is altered beyond recognition when she finds a gun and brings it home with her. Scheduled for Japanese release on July 10, the film is a loose sequel to Take's 2018 thriller The Gun, which also dealt with the consequences of finding an unclaimed handgun. Take's credits also include award-winning 2014 drama 100 Yen Love, comedy We Make Antiques! (2018) and three episodes of Netflix drama The Naked Director.
Contact: Free Stone Productions
Hope
Dir. Yukihiko Tsutsumi
Scripted by Satoko Okudera (Rebirth, Wolf Children) and based on Shusuke Shizukui's best-selling novel of the same name, this crime drama revolves around a middle-class family who are living an ordinary life in the suburbs until their son goes missing following the murder of a high-school student. While the father refuses to accept his son could be connected to the crime, his mother hopes he will survive even if he was the murderer. Tsutsumi previously directed The House Where The Mermaid Sleeps (2018) and 12 Suicidal Teens (2019). Starring Shinichi Tsutsumi, Yuriko Ishida and Kenshi Okada, Hope is currently in post-production for Japanese release in October 2020.
Contact: Etsuko Furutsuki, Kadokawa
Kiss Him, Not Me!
Dir. Norihisa Hiranuma
Hiranuma, an actor who made his directorial debut with TV series High & Low: The DTC in 2017, is directing this live-action adaptation of the popular 'Boy's Love' manga of the same name, which is published by Kodansha and has sold more than three million copies. The film, which is screening in the Marche Online, stars Hokuto Yoshino, Fuju Kamio and Nonoka Yamaguchi who all appeared in High & Low: The Worst, a movie in the hugely popular High & Low franchise centred around boy band collective Exile Tribe.
Contact: Shion Komatsu, Shochiku
The Legacy Of Dr. Death: Black File
Dir. Yoshihiro Fukagawa
Go Ayano (Rage) and Keiko Kitagawa (Stolen Identity) head the cast of this crime drama about two detectives investigating a doctor who euthanises patients with terminal illnesses after receiving their requests through the dark web. Scripted by Izumi Kawasaki (Pretty Proofreader), the film is in post-production for Japanese release in November 2020. Fukagawa has film credits including hit drama In His Chart (2011), which grossed $17m, Twilight: Saya In Sasara (2014) and Sagrada Reset Parts 1 & 2 (2017).
Contact: Mayumi Furuyama, Nippon TV
Mother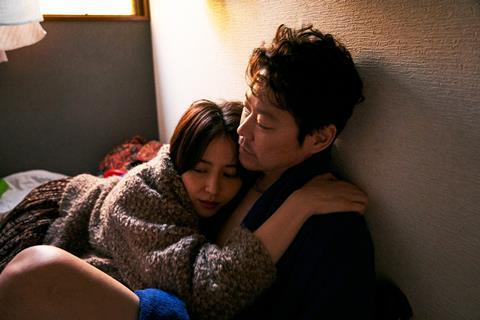 Dir. Tatsushi Omori
Starring Masami Nagasawa (Our Little Sister) and marking the first feature of child actor Daiken Okudaira, this drama revolves around a young boy struggling with an alcoholic mother who forces him to extract money from his grandparents rather than making sure he attends school. The film is scheduled for Japanese release on July 3. Omori is known for The Whispering Of The Gods (2005), which played at Locarno, and The Ravine Of Goodbye (2013), which won the jury prize at the Moscow International Film Festival.
Contact: Keiko Yoshida, Gaga Corp
Our Story
Dir. Shigeaki Kubo
Another project utilising talent from the hugely successful High & Low franchise, this romantic drama revolves around two high-school novelists – one published with a string of hit novels, the other struggling – who are tasked with writing a best-seller together. Kubo directed several movies in the High & Low series, while the cast is headed by Taiki Sato, a member of Exile who has also starred in movies and TV series in the franchise. Kanna Hashimoto (Signal 100, Gintama The Movie) also stars. The film is currently in post-production for Japanese release later this year.
Contact: Free Stone Productions
The Red Post On Escher Street
Dir. Sion Sono
Currently in post-production, this comedy drama from maverick filmmaker Sion Sono follows a "genius director" named Tadashi Kobayashi, who holds auditions for his next project. Several performers fail to win roles but manage to participate as extras and end up going "out of control". Produced by Japan's Hikoki Films International, the film stars Sen Fujimaru, Riku Kurokouchi and Mala Morgan. Sono won prizes at the Berlinale for Love Exposure in 2009 and has recently directed a web series for Amazon, Tokyo Vampire Hotel, followed by a series for Netflix, The Forest Of Love, both of which also had a feature film version.
Contact: Nobi Hayashi, AMG Entertainment
Runway (tentative title)
Dir. Norichika Oba
Sayaka Kuwamura (Josee, The Tiger And The Fish) has scripted this drama inspired by a best-selling book of poems, written by Shinichiro Hagihara, who took his own life at the age of 32. The story follows a young bureaucrat struggling under the pressure of work who investigates the cause of suicide of a man his own age working in non-regular employment. Asami Mizukawa, Kodai Asaka and Uta Yorikawa head the cast of the film, which is currently in post-production for release in autumn 2020. Oba has previously worked as an assistant director on films such as Hiroshi Nishitani's Suspect X and Hideaki Anno's Shin Godzilla.
Contact: Etsuko Furutsuki, Kadokawa
Underdog
Dir. Masaharu Take
Take's action boxing drama is being produced as a feature film and eight-episode web series to be streamed on AbemaTV starting in autumn 2020. Mirai Moriyama (Samurai Marathon), Takumi Kitamura (12 Suicidal Teens) and Ryo Katsuji (Masquerade Hotel) head the cast of both film and series, which follow three underdog boxers as they struggle to rise to stardom. Take has brought together several members of his team from award-winning drama 100 Yen Love (2014) for this project, including screenwriter Shin Adachi.
Contact: Naoki Shinozaki, Toei
Under The Open Sky
Dir. Miwa Nishikawa
Based on Ryuzo Saki's novel Mibuncho, this drama revolves around a middle-aged man who has spent most of his life in prison and struggles to fit into society when he is finally released. It marks the first time that Nishikawa has directed a project based on a novel written by somebody else, rather than directing films based on her own novels and original stories, such as The Long Excuse (2016), which screened in Toronto, Busan and Rome film festivals. Her credits also include Sway (2006), which premiered in Cannes Directors Fortnight, and Dear Doctor (2009), which won best screenplay at the Japan Academy Awards.
Contact: Keiko Yoshida, Gaga Corp
Wife Of A Spy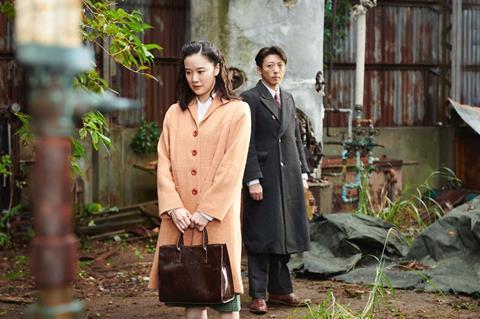 Dir. Kiyoshi Kurosawa
Kurosawa's first war drama, which he has filmed with 8K Super Hi-Vision, revolves around a merchant travelling before the outbreak of the Second World War who witnesses a barbarous act and decides to take action to reveal it to the world. His wife tries to stop him in order to ensure his personal safety and her own happiness. Starring Yu Aoi (Journey To The Shore), the film is co-scripted by Kurosawa, Ryusuke Hamaguchi, whose Asako I & II (2018) played in Cannes Competition, and Tadashi Nohara, co-writer of Hamaguchi's Happy Hour. The film is currently in post-production and being readied for delivery in the third quarter of the year.
Contact: Emico Kawai, Nikkatsu
Cannes virtual market