As mainland China's cinemas remain closed as part of safety measures to combat the Covid-19 coronavirus, there are a slew of Chinese and Hong Kong-China co-productions in limbo waiting for release, including all of the Chinese New Year 2020 titles, while the production or post-production of many other films has been stalled or only recently resumed.
Some titles opted for a digital release in the early days of the pandemic – such Lost In Russia and Enter The Fat Dragon, which streamed on Bytedance's platforms and iQiyi respectively – but China's government appears to be clamping down on online premieres of films that were intended for theatrical release.
The lack of news from Chinese authorities about plans for the reopening of cinemas is causing much confusion and distress in the mainland China film industry, especially as pandemic alert levels have been lowered across most of the country; venues such as museums and karaoke lounges have been open for some time; and production is slowly restarting.
However, authorities announced on June 12 that Beijing's cinemas must remain closed after a new cluster of Covid-19 cases linked to a wholesale food market was discovered in the city. A recent report from the China Film Association predicted that around 40% of the country's 12,000 theatres are "very likely to close" permanently in the near future.
Meanwhile, cinemas in Hong Kong have been open since May 8 with social distancing and other safety measures, much to the relief of the local industry. Audiences are slowly starting to return to a combination of re-released classics, such as The Dark Knight and The Matrix series, international arthouse titles and Hong Kong films that are not dependent on a mainland release, including Ray Yeung's Suk Suk, Norris Wong's My Prince Edward and Yuen Kim Wai's Legally Declared Dead.
CANNES 2020 LABEL TITLES
Septet: The Story Of Hong Kong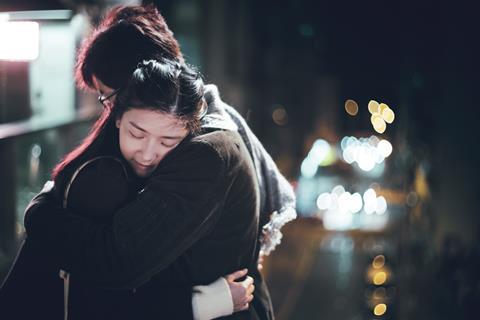 Dirs. Ann Hui, Johnnie To, Tsui Hark, Ringo Lam, Sammo Hung, Yuen Woo-Ping, Patrick Tam
Seven of Hong Kong's leading filmmakers have come together to each direct a short film set in Hong Kong during one decade from the 1940s to the 2000s. The project was initiated by Johnnie To, as a tribute to his home city, and was shot on film in honour of the golden age of Hong Kong cinema, during which all seven of the directors first emerged. The segment directed by Ringo Lam, about a Hong Kong family that has settled in the UK returning to visit the city, is the late director's last project.
Contact: Fred Tsui, Media Asia
Striding Into The Wind

Dir. Wei Shujun
Produced by Alibaba Pictures, Striding Into The Wind is a coming-of-age story centred around a young filmmaker who takes a road trip across China in a Jeep Cherokee. The film was partially funded through tokenisation via SingularDTV, which has distribution rights outside China and is working on an innovative distribution plan, involving blockchain, streaming and traditional methods. Liu Qingling and SingularDTV's Zach LeBeau are the main producers on the film. Wei has previously directed feature film Duck Neck, which premiered at Busan International Film Festival in 2016, and short film On The Border, which was awarded with a Special Jury Distinction when it screened in the short film competition at Cannes in 2018.
Contact: Jake Craven, Breaker
MARKET TITLES
Boonie Bears: The Wild Life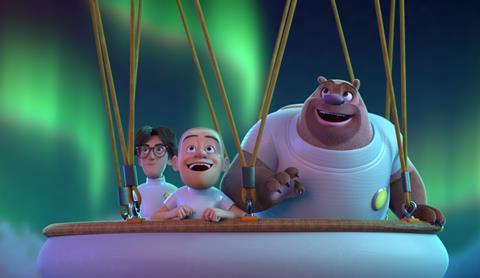 Dirs. Leon Ding, Heqi Shao
The seventh installment in Fantawild Animation's hit Boonie Bears franchise follows the bear brothers and their human friend Vick as they discover a land where guests can wear a gene-altering bracelet to transform themselves into a variety of animals. Fantawild has been releasing a Boonie Bears movie every Chinese New Year since 2014, all of which have been substantial hits and sold to multiple overseas territories. The Wild Life was scheduled for release during Chinese New Year 2020, but is currently on hold while China's cinemas are closed.
Contact: Daniel Bort, Fantawild Animation
The Bridge Curse: Ritual

Dir. Lester Shih
This sequel to hit Taiwanese horror The Bridge Curse reteams Shih with the cast of the original film – JC Lin (HBO Asia's The World Between Us) and Summer Meng (HBO Asia's Workers). The story again revolves around a group of students at Taiwan's most haunted university testing out various legendary curses in the hope of going viral. Currently in pre-production for an early 2021 shoot, the film is produced by Taiwan's Lots Home Entertainment, Double Edge Entertainment and Pegasus Entertainment. The original film was released in Taiwan on February 27, at the height of the Covid-19 pandemic, and held on to the number one spot for two weeks.
Contact: Nelson Mok, Endeavor Content
Death Notice

Dir. Herman Yau
Louis Koo, Julian Cheung and Francis Ng head the cast of this action drama about a mysterious killer who executes criminals that have slipped through the justice system by sending out a 'death note' stipulating the target's name, crime and date of execution. Produced by China 3D Digital Entertainment, the film is based on the popular novel of the same name by Zhou Haohui. Herman Yau's credits include Shock Wave (2017) and Ip Man: The Final Fight (2013).
Contact: Fred Tsui, Media Asia
Endgame

Dir. Rao Xiaozhi
Andy Lau, Xiao Yang (Detective Chinatown 2) and Wan Qian (The Wild Goose Lake) star in this comedy drama about a failed actor who takes up the identity of a comatose man, only to discover that the man is a professional assassin. When the assassin awakes with amnesia, he begins to piece together his 'past life' as an actor. Currently in post-production after wrapping in early January, the Hong Kong-China co-production is a remake of 2012 Japanese hit Key Of Life. Rao's credits include sleeper hit A Cool Fish, a low-budget comedy that grossed $112m (RMB794m) in China in 2018.
Contact: Miriam Cheung, Emperor Motion Pictures
G Storm
Dir. David Lam Tak Luk
The latest instalment in producer Raymond Wong's hugely succesful anti-corruption franchise follows investigator William Luk to Thailand where he prevents a terrorist attack during a symposium held by Hong Kong's Independent Commission Against Corruption (ICAC). Whilst investigating a corruption case in the Immigration Department, he finds it has links with human trafficking in Thailand. Currently in post-production, the $14m action drama again stars series regulars Louis Koo and Kevin Cheng.
Contact: Kat Yeung, Mandarin Motion Pictures
Girl's Revenge
Dir. Weica Wang
Produced by Leo Chen, who worked as production manager on Ang Li's Life Of Pi and Martin Scorsese's Silence, this Taiwanese youth drama revolves around the impact that a sex video, filmed without consent at a birthday party, has on a group of school students. Starring newcomers Wang Yu-ping, Shiny Yao and Yuri Chen, the film is a debut narrative feature from Wang, who previously worked as an assistant director with Wei Te-sheng and French filmmaker Charles de Meaux, as well as directing short films Hit And Run (2019) and feature documentary Dream Ocean (2015). The Taiwanese release is scheduled for July 17.
Contact: June Wu, Distribution Workshop
Impasse
Dir. Zhang Yimou
Zhang's first spy thriller is set in the 1930s in northeast China where an "intricate and lethal mission" is being carried out. The cast is headed by Zhang Yi (Operation Red Sea), Yu Hewei (I Am Not Madame Bovary), Qin Hailu (The Pluto Moment) and Zhu Yawen (The Captain). The film recently resumed production after shooting was halted due to the Covid-19 pandemic. Zhang is also in post-production on a contemporary crime drama, Under The Light, starring Lei Jiayin and Zhou Dongyu, which is expected to be released before Impasse (international distribution details yet to be confirmed).
Contact: Miriam Cheung, Emperor Motion Pictures
Little Big Women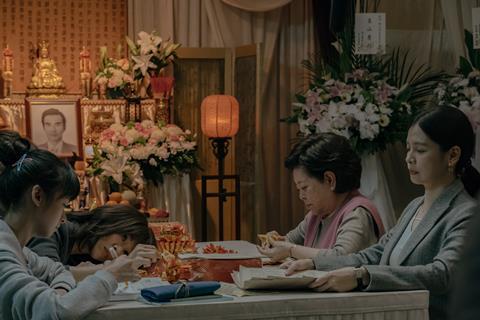 Dir. Joseph Hsu
Starring and executive produced by Vivian Hsu (The Devil Fish), this Taiwanese family drama revolves around a matriarch and her relationship with her three daughters, during a time when she is planning a funeral for her long-lost husband. Complicating matters, she discovers another woman was by her husband's side until his last breath. Veteran actress Chen Shu Fang (Taipei Story) plays the matriarch, while the cast also includes Hsieh Ying-xuan, Sun Ke-fang and Ding Ning. Joseph Hsu is making his feature debut with the film after directing several award-winning short films. The film is produced by Jacqueline W Liu and Tiffany Chen, while Liao Ching-song also executive produced and acted as editor. The Taiwanese release is scheduled for November 26.
Contact: June Wu, Distribution Workshop
Love After Love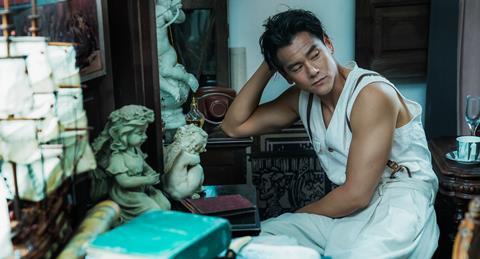 Dir. Ann Hui
Currently in post-production, Hui's latest drama is an adaptation of a short story by Eileen Chang about a young woman who moves from Shanghai to Hong Kong in order to further her education but ends up working for her aunt luring rich and powerful men. Eddie Peng and Ma Sichun head the cast of the film, which is scripted by Wang Anyi (Everlasting Regret) and produced by China's Alibaba Pictures, Hehe Pictures and Blue Bird Film.
Contact: Fortissimo Films
Love Poem
Dir. Wang Xiaozhen
Wang's second feature follows a couple who begin to question their relationship during a road trip to their hometown with their only child. Their heated arguments expose resentments, past lies, an old lover, possible divorce and a death, but they still might not have told each other everything. Produced by Beijing Fei Chang Mei Cultural Communication, the documentary hybrid recently received its world premiere in the Burning Lights Competition of the virtual edition of Switzerland's Visions Du Reel film festival. Wang's debut feature, Around That Winter, won best debut film at the China Independent Film Festival in 2013.
Contact: Maria Ruggieri, Asian Shadows
My Missing Valentine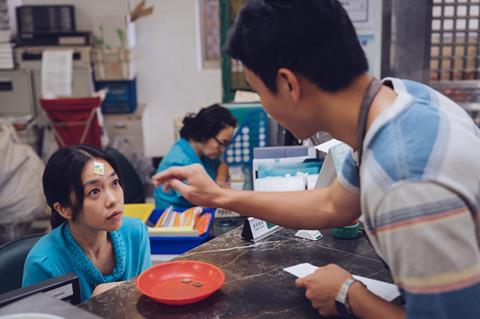 Dir. Chen Yu-Hsun
Taiwanese filmmaker Chen's latest comedy follows a female post office clerk who decides to skip Valentine's Day celebrations and sets off on a journey in search of true love. Produced by Yeh Jufeng and Lee Lieh, the film stars Patty Lee and Liu Kuan-ting (A Sun) and is currently in post-production. Chen's credits include Zone Pro Site: The Moveable Feast, which was a huge hit in Taiwan in 2013, and The Village Of No Return (2017), which scored a theatrical release in China.
Contact: Desmond Yang, MandarinVision
Shock Wave 2
Dir. Herman Yau
Andy Lau and director Herman Yau are reteaming on a sequel to their hit action drama Shock Wave, which grossed $63m in mainland China in 2017. The sequel, which features completely new characters in a related story, revolves around a bomb disposal officer who is injured in a blast and then named as a suspect in a terrorist bombing. Currently in post-production for delivery later this year, the film again stars Lau, along with Sean Lau (The White Storm), Nini (The Flowers Of War) and Philip Keung (Shock Wave).
Contact: Mia Sin, Universe Films Distribution
Soul Snatcher
Dirs. Song Haolin, Yi Liqi
Currently in post-production, this big-budget CGI fantasy is produced by Bill Kong (Monster Hunt) and scripted by Ran Ping and Ran Jianan – the father-daughter writing team behind Painted Skin: The Resurrection and upcoming epic Fengshen Trilogy. Taiwanese pop star Chen Linong and Li Xian (The Captain) head the cast. The story follows a fox spirit who disguises himself as a young man and travels to the human world where he befriends an innocent scholar. Song has credits including Fatal Love (2016) and Mr Zhu's Summer (2017), while Li is an actor-turned-director who has previously directed short films.
Contact: Esther Yeung, Edko Films
Walking In The Dark
Dir. Judy Chu
Kara Wai (Tracey), Hugo Ng (Integrity) and Karena Ng (Ip Man 3) are set to star in this Hong Kong drama about a woman who struggles between her desire to study abroad and lead her own life, and her obligation to take care of her blind parents. Currently in pre-production, the film is produced by Ng Kin Hung (Tomorrow Is Another Day) and Edmond Wong, who produces the Ip Man franchise.
Contact: Kat Yeung, Mandarin Motion Pictures
The Yin-Yang Master – Dream Of Eternity
Dir. Guo Jingming
Currently in post-production, this two-part action fantasy (part two is entitled The Yin-Yang Master – Retaliation) is based on the novel Onmyoji, written by Japanese author Baku Yumemakura, and stars Mark Chao (Saturday Fiction), Allen Deng (Ashes Of Love), Jessie Li (Port of Call) and Wang Ziwen (Enter The Forbidden City). The story revolves around a powerful demon who awakens every few hundred years and must be battled by the four 'Yin-Yang Masters', until a princess has other ideas and conspires to claim the demon's power to grant eternal life. Guo previously directed the hit Tiny Times franchise and action fantasy L.O.R.D.: Legend Of Ravaging Dynasties.
Contact: Clement Magar, Fortissimo Films
Cannes virtual market