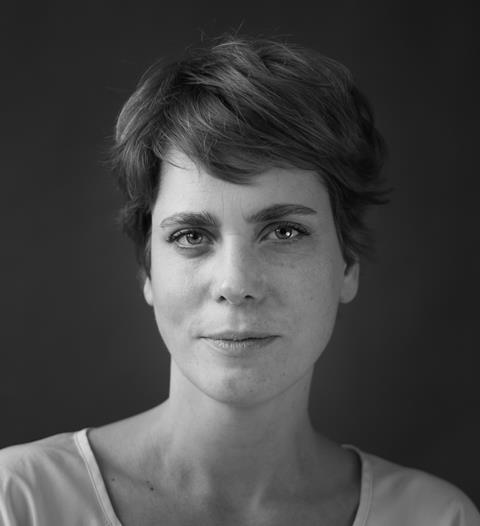 On the eve of IDFA, Liselot Verbrugge was appointed as the new CEO of leading German sales outfit Deckert Distribution. Company founder Heino Deckert has stepped aside to concentrate on his production activities but retains a shareholding.
The Amsterdam-based exec hasn't just been pushing films on Deckert's current slate during IDFA. She has also been teaching at the IDFA Academy and has been holding industry consultancies.
Deckert's current sellers include Vitaly Mansky's Gorbachev. Heaven, Ahmet Necdet Cupur's Les Enfants Terribles and Roberto Salinas' Cuban Dancer. Verbrugge has already strengthened her staff, hiring former Wide and Sunny Side of the Docs exec Patrizia Mancini to bolster the now "fully female" team.
Verbrugge spoke to Screen about how the feature doc market is coping during the pandemic and what it takes for Deckert to pick up a film.
How did you first come aboard Deckert and what is happening now?
It was actually at IDFA three years ago that Heino and I started our first discussions and shook hands on working together. I joined the company to run the sales and acquisitions while Heino was still very much the boss and decided on the main outline of the company. In the last year or so, we have been working toward this change.
How does your slate stand now? How do you choose new titles?
It's not always only about liking a film unfortunately because we can only take 12 films per year. And some films we signed ages ago. For next year, for example, I already have some films lined up which means I only have a few spots left for the whole year. I have to balance those 12 titles and make sure we have something to offer to most clients. You can't only have really dramatic war stories or really sad stories. You need to have some balance in the puzzle. That means we very often have to say no to really beautiful films because they don't fit what we have or are overlapping with another title.
What stage do you board projects?
We are stepping in less and less early. In general, with the market being so uncertain, we sometimes also take less risks. That means a lot of times I will be asking filmmakers to come back when they are at rough cut stage.
How did the pandemic affect you?
It has been such a strange year that we're had a pile-up of films, like a lot of sales agents had. For a long time, we had to stop all acquisitions. We simply couldn't release films. Post-production was getting delayed and shooting was getting delayed so we ended up with a lot of films. For the last six months, I stopped nearly all acquisitions. Now we are really starting up again.
This year, for TV docs, it has been very, very tough. We have seen that the broadcasters are moving more to what they would call non-stressful content. Theatrical is very difficult. I was in Venice and in Cannes. Meeting with all the distributors, they are not that interested in what we had for this spring or summer. They are looking ahead. Like us, their line-ups are so piled up.
We are not looking for 2021 titles at the moment, but we are really looking toward the next year. [But] we've got a film in competition at IDFA, Eat Your Catfish.
That looks like a tough subject - a filmmaker [Noah Arjomand, aloingside Adam Isenberg and Senem Tuzen] making a film about his mother with ALS which has left her paralysed. Is it an easy sell?
It really surprised me. I was worried it might be a very heavy, depressing film but then, within minutes, you are completely in the story. It's such a warm, loving film, very easy to watch and very nice.
Has Covid meant a lost generation of films?
I think there is a generation of films that has suffered immensely. It has hardly been discussed but also the festival side has suffered a lot. The festival bookings have gone down drastically. When they went online, they very often took less films. That means the festival booking and therefore the artistic recognition, the press and the gratitude for the filmmakers has been much, much less. Also, the attention from the buyers has been less. I think there will be films that get their chance, but it is undeniable it is a much tougher field out there.