Chung Mong-Hong's Oscar-shortlisted family drama A Sun could be the first film from Taiwan to achieve an Academy Award nomination in 20 years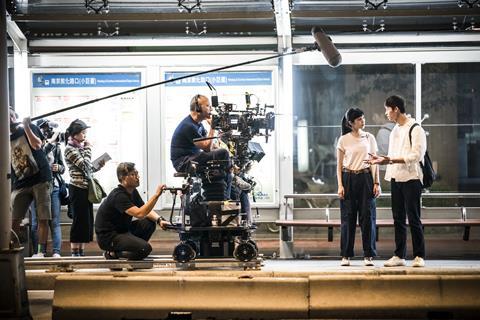 Director/DoP Chung Mong-Hong's family drama A Sun is the first film from Taiwan to be shortlisted for the international feature film Oscar in nearly a decade — the last was Wei Te-sheng's Warriors Of The Rainbow: Seediq Bale in 2012, when the category was known as best foreign-language film. The last to achieve a nomination was Ang Lee's martial-arts epic Crouching Tiger, Hidden Dragon, which won the award and three further Oscars in 2001.
A Sun world premiered in Toronto International Film Festival's Contemporary World Cinema section in 2019 before sweeping Taiwan's Golden Horse Awards with six major prizes including best film, best director and best actor for Chen Yi-Wen, who plays a father whose love for his two sons differs greatly.
Born in Pingtung in south Taiwan, Chung studied computer engineering at Taiwan's National Chiao Tung University but his love for cinema led him to study filmmaking at School of the Art Institute of Chicago (SAIC). After graduating, he embarked on a career in advertising and has made more than 100 commercials since 1997.
Following his feature-length documentary Doctor, which won the best doc prize at Taipei Film Festival in 2006, he directed his debut fiction feature Parking, which was selected for Cannes' Un Certain Regard in 2008. He followed up with three more features — The Fourth Portrait (2010), Soul (2013) and Godspeed (2016) — after which he decided to stop making commercials and focus fully on filmmaking.
Grisly image
Probably because of his advertising background, Chung says a picture is worth a thousand words for him. The image that prompted him to make A Sun was a rather grisly one: a severed hand in a hot pot, which he envisioned during a hot pot meal when he suddenly recalled that his long-lost schoolmate once chopped off someone's hand.
This image would be developed into the powerful opening scenes of A Sun, which preface a poignant drama about how the brutal attack tears apart a family of four: a driving instructor father, a hairdresser mother and their two teenage sons — one a hard-working student, the other the wayward black sheep.
Cameras started rolling in September 2018 after Chung had spent a year developing and writing the script with Taiwanese novelist-turned-filmmaker Chang Yao-Sheng. With a running time of 155 minutes, the film shot for only 38 days, mostly in and around Taipei in north Taiwan. "We can't afford more shooting days because my films are not an easy sell at the box office," explains Chung. "The biggest problem every time we make a film is always about financing. We didn't even have the full finance in place after we wrapped filming A Sun."
But A Sun turned out to be his most successful film so far at the Taiwan box office, when it came out in November 2019. The theatrical release in Chung's home country was agreed with Netflix, which bought the film worldwide after the Toronto premiere, and began streaming it in late January 2020.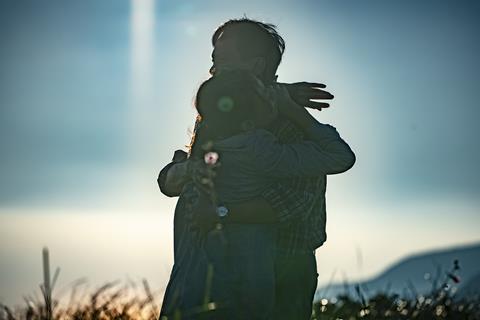 Chung's Taipei-based company 3 NG Film was the main investor in A Sun, which was also financed by MandarinVision, Eight Eight Nine Films, MirrorFiction and UNI Connect Broadcast Production, with the support of Taiwan's Ministry of Culture. Chung's frequent collaborator Yeh Jufeng and his wife Tseng Shao-Chien serve as producers. MandarinVision handled international sales.
Chung doubles up as director of photography (credited as Nagao Nakashima) for all his films. "In the beginning, it was not easy to juggle both directing and cinematography," he says. "But since A Sun, I began to realise the camera is a very powerful tool through which the cameraman can view the actors at the closest range possible, which allows me as director to judge their performance more effectively. I believe I could capture their emotions very well as DoP. It's also more efficient to manage the flow and the rhythm of the shoot. I can call 'cut' any time behind the camera and tell the actors what they need to adjust with the camera still rolling."
In recent years, Chung has started to shoot for other directors, too, including Huang Hsin-Yao's The Great Buddha+ (2017) and Classmates Minus (2020), both of which he also produced, and also Maren Hwang's 2018 Berlinale premiere Xiao Mei, which he executive produced. He also co-wrote, shot and produced A Leg, directed by his A Sun co-writer Chang Yao-Sheng.
As A Sun's English title suggests — and even more so with the Chinese title, which literally means 'sunshine illuminates' — the sun is a strong recurrent theme in a film that has been acclaimed for its striking compositions and vivid colours.
The team relied heavily on the weather forecast to finesse the production schedule. "If a sunny day was expected, we were willing to shift the entire schedule around just to film the scenes that required bright sunlight," Chung recalls. "We waited a long time for the key scene in which the father makes the killing confession to his wife on the top of the mountain — until the day when all the different weather stations forecast that it would be sunny."
While his films are often perceived as darkly humorous, Chung says that neither darkness nor levity are particularly intentional. However, he admits that A Sun — which offers more in the way of poignance than uplift — has its share of unhappiness.
"We have to face a lot of setbacks in our lives," he reflects. "Whose fault is it? There's no absolute right or wrong. I simply hope the audiences will feel full of hope when the sun is shining on a beautiful day.
"Hope won't present itself every day, as it may be cloudy or rainy after a sunny day. But we should pay more attention to the people around us. It won't take up too much of our time to understand people. Understanding is a precious thing."