Our anonymous voters talk about their favourite performances so far in the best actress and supporting actress fields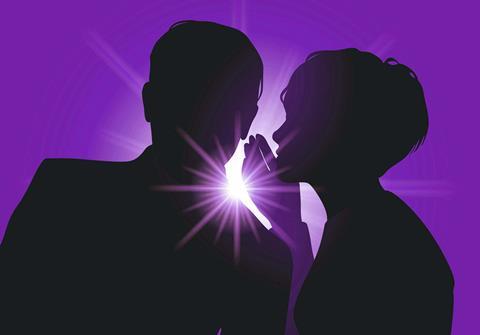 Producer 1, female, Bafta and Ampas voter
It was difficult to shake the intensity of Alfre Woodard in Clemency. The distress beneath her poise spreading like an ink stain through the film as we understand, with growing horror, the dark depths of her situation. It's a searing performance, and undoubtedly one of the strongest this year.
Wunmi Mosaku's tender and graceful energy in His House moved me immensely. It speaks so intimately to the complexity of forced migration – of a woman newly in an unwelcoming situation and with so many ghosts to make peace with.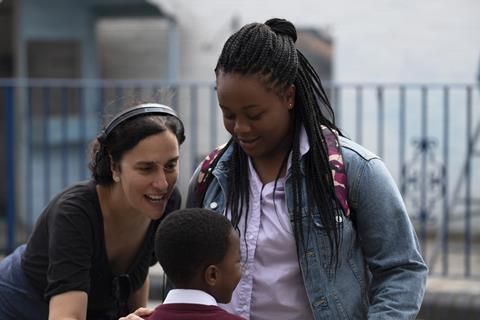 Bukky Bakray and Kosar Ali are the perfect double act in Rocks. I felt a teenager again, as I watched their energies bounce off each other. I'd love to see them both nominated in representation of the whole, beautiful ensemble of Rocks. It is such a tonic of a film, introducing many faces that I expect and hope we'll be seeing more of.
But I was disappointed to not see Andrea Riseborough on the Bafta longlist for Luxor – her performance was so rich – with longing and the final embers of a frayed survival instinct. It was such an unusual, somehow untethered film and the nuance of her performance carried it with such grace.
Casting director, female, Bafta and Ampas voter

On the Bafta best actress longlist, I really thought Julia Garner was fantastic in The Assistant. It came out a while ago and I hope voters remind themselves of her performance in it. Often in awards season the most recent films are foremost in voters' minds, or often that is what seems to be reflected in nominations but this is a performance everyone should be reminded of. In the supporting category a particular shoutout to Maria Bakalova for taking on such a tricky role fearlessly. I struggled with a few elements of the film, but she shone through.
Is there anyone missing from the Bafta longlists in your opinion?
Sidney Flanigan in Never Rarely Sometimes Always. Like the brilliant girls in Rocks, Sidney was a first-timer and gave a beautiful, nuanced performance.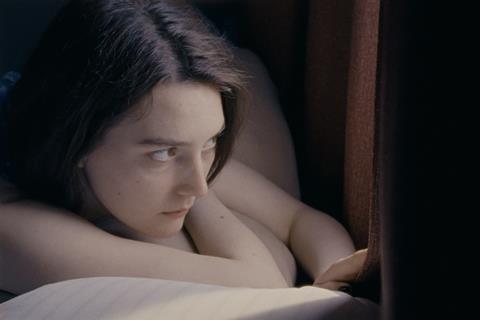 Executive, male, Bafta and Ampas voter

For best actress, there are five that impressed me: Morfydd Clark in Saint Maud (as different to The Personal History Of David Copperfield as you can imagine and makes the film for me); Viola Davis in Ma Rainey's Black Bottom; Carey Mulligan in Promising Young Woman; Kate Winslet in Ammonite (the raw subtle performance she gives is one of the best for years); and Bukky Bakray in Rocks (amazing performance from a young untrained actress of her age).
In supporting actress, the standouts for me are Olivia Colman in The Father (heart-breaking performance and she can do no wrong); Kosar Ali in Rocks (again, as per Bukky, just a fresh, amazing and authentic performance for someone so young); and Niamh Algar in Calm With Horses. While the male actors take much of the limelight in this film, I thought Niamh's performance really stood out against such strong male co-stars.
Executive, female, Bafta voter

Julia Garner is totally convincing as The Assistant and shows impressive range, post-Ozark. But I was sad not to see Jasna Duricic recognised for her portrayal of a woman caught between her roles as a mother, wife and professional translator in the most desperate of circumstances in Quo Vadis, Aida?
In the best supporting category, Amanda Seyfried in Mank is magnetic. It feels as if she's really coming into her own as a presence to be reckoned with.
Maria Bakalova is also astonishing. She's every inch Baron Cohen's equal in the eye-poppingly audacious set pieces - she deserves a medal for bravery - but it's also a nuanced and extremely funny performance.
And Kosar Ali in Rocks is beguiling - so natural, likeable and empathetic and always entertaining to watch.
Acquisitions executive, male, Bafta voter
I loved Bukky Bakray in Rocks. It's an incredibly confident debut and she deserves a nomination. She gives a wonderfully skilled performance. It's not a case of let's cast 'real people' or 'non professional actors' to gain authenticity. She's a very smart actor using her tools to deliver a great performance.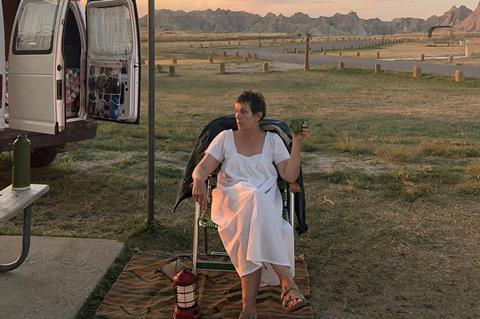 Having said that I usually don't like it when debuts immediately win a Bafta at a very young age. It just feels like it could be a burden for a young actor in the long run.
So this year I'm rooting for a veteran. Frances McDormand is simply perfect in Nomadland. She's magnetic from the first frame to the last. Her performance encapsulated everything that's great about her as an actress. The warmth, the wit, the strength, the fragility and the humanity. It's all there and more. She would be a worthy winner.
Producer 2, female, Bafta vote
Love seeing Morfydd Clark and Bukky Bakray on the Bafta longlist for Saint Maud and Rocks respectively and Frances McDormand gives a beautiful, strong and quietly heart-breaking performance in Nomadland.
Viola Davies transformed herself as Ma Rainey. A surprise for me was Zendaya. I had no idea the scope of her talent, she is so smart and funny and quick and really quite mesmerising as she holds the attention for an hour and forty minutes in single-location film Malcolm And Marie.
But for the win for me, it's Vanessa Kirby in Pieces Of A Woman, no contest. I think in the last issue I described her performance as 'immense' and that is still my best word for it. Just towering, dense, powerful, so contained, so quiet but devastating.
In the supporting actress category, Glenn Close is always brilliant but I think she did a particularly wonderful work, becoming almost unrecognisable as a hillbilly grandma in Hillbilly Elegy. And I loved Jennifer Ehle in Saint Maud.
However for me there is a clear lead in this category in Kosar Ali from Rocks. What an absolute breath of fresh air that performance is. She brings so much light and originality and natural, singular charisma to the role, it stands out a million miles.
But where is the incredible Eliza Scanlen? What a glaring omission, I can only think not enough people saw Babyteeth. And Essie Davies was brilliant in The True History Of The Kelly Gang but truly sublime in Babyteeth, so I'm surprised to see her absent from this list
Commissioning executive, male, Bafta and Ampas voter
For best actress, in order of preference, my first nomination would go to Frances McDormand for Nomadland. The film cleverly blurs the lines between fiction and documentary and I can't think of another film actress who could so embody this character to the point where her performance is seamlessly interwoven with the real people that she meets along the way.
And then Morfydd Clark for Saint Maud. What a banner year 2019 was for this young British actress. She appeared in His Dark Materials, Crawl and played not one but two characters in The Personal History Of David Copperfield. But it's her equal parts chilling and heart-breaking portrayal of the devout but dangerously fanatic nurse Maud that stands out as one of the performances of the year. The scene where Maud goes on a walkabout in a specially adapted pair of shoes manages to elicit the perfect balance of excruciating pain and warped pleasure.
Also Carey Mulligan in Promising Young Woman. Furious, fragile, ferociously funny and grotesque are just a few of the adjectives that spring to mind when describing this performance. And yet the brilliance of Carey Mulligan is that despite the ever- growing body count that ensues, we never forget the trauma and grief that propels Cassie to embark on such mayhem.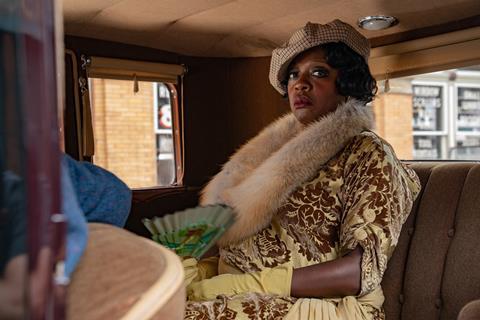 Viola Davis in Ma Rainey's Black Bottom gives a grandstanding force-of-nature type performance. She completely and utterly personifies Ma Rainey. Despite the OTT nature this role demands, Viola Davis still allows generous space for Chadwick Boseman to shine in his final appearance on screen.
And Vanessa Kirby in Pieces Of A Woman. A shatteringly honest portrait of grief that is both fierce and vulnerable. Despite the devastating trauma that sets the film in motion, Vanessa Kirby's sensitive and sympathetic approach takes us on a journey from despair to something bordering on optimism.
I would also give honourable mentions to Bukky Bakray for Rocks, and Julia Garner for The Assistant but I'm disappointed Sidney Flanigan is missing from the Bafta longlist for Never Rarely Sometimes Always.
What are your thoughts on the best supporting actress cateogry?

Again, my nominations in order of preference, would be first for Olivia Colman in The Father. She gives an incredibly sensitive and tender performance opposite a brilliant Anthony Hopkins. Both in character supporting her father as he struggles to make sense of his life through the fog of dementia, but also as a perfect emotional foil to Hopkins as he switches gears in the blink of an eye.
Maria Bakalova in Borat Subsequent Moviefilm obviously deserves every accolade going for showing up Giuliani with his pants down. But there's so much more to admire in this breakout actress's brave and hilarious performance.
Kosar Ali in Rocks was the deserved winner of both best supporting actress and most promising newcomer awards at the recent BIFAs, She has announced herself as a British rising star of the future.
Yuh-Jung Youn in Minari brings a wonderfully mischievous warmth to her role as the grandma of a Korean American family struggling to assimilate into Arkansas small-town life. I loved the way she gradually builds a relationship with her distrustful young grandson in order that she can hand down traditional life lessons.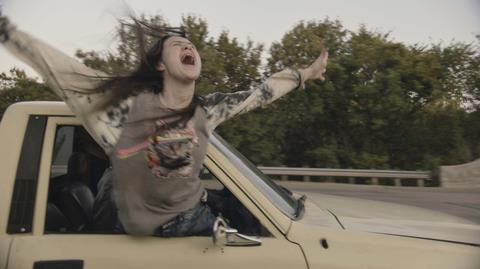 And finally, Dominique Fishback in Judas And The Black Messiah. Much attention has rightly been given to Daniel Kaluuya's magnetic turn as Black Panther Fred Hampton and his fateful relationship with the Judas of the title William O'Neal (LaKeith Stanfield). However, the scenes between Hampton and his lover Deborah Johnson, as played by Fishback, give us a really intimate insight into the contrast between the personal and the public face, and in so doing we become that much more emotionally connected to the story.
My honourable mentions here go to Helena Zengel for News Of The World and Amanda Seyfried for Mank, while Talia Ryder in Never Rarely Sometimes Always is again missing from the Bafta longlist for me.