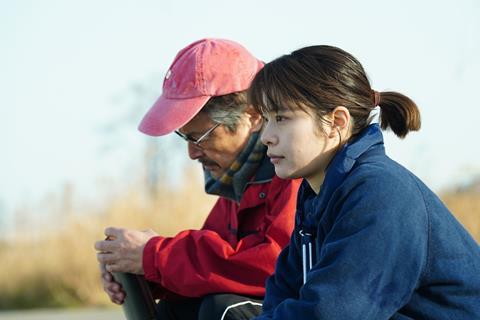 The Berlinale has long provided a high-profile platform to discover exciting new Japanese films and filmmakers.
At last year's edition, Ryusuke Hamaguchi's Wheel Of Fortune And Fantasy was selected for the main competition and won the Silver Bear grand jury prize. Young Naoko Ogigami made her feature debut with Yoshino's Barbershop in 2004 in the Berlinale's Generation section where received a special mention during that year's awards. She later became a regular at the festival, winning further accolades with Glasses in 2008 and Close-Knit in 2017.
Yuya Ishii is another popular Japanese director audiences discovered in Berlin when he had Sawako Decides in 2010 and The Tokyo Night Sky Is Always The Densest Shade Of Blue in Forum in 2017. Sho Miyake, whose new film Small, Slow But Steady is screening in this year's Encounters section, also previously had And Your Bird Can Sing selected in 2019.
Latest selection
This year, Japan has four features and one short set to receive their world premieres at the 72nd edition of the Berlinale. Small, Slow But Steady is already generating exciting attention and was picked up by Paris-based sales company Charades ahead of the festival.
In it, Yukino Kishii stars as a hearing-impaired young woman pursuing her dreams as a professional boxer. Even though the Covid-19 pandemic makes things more difficult - especially for her as she cannot see people's mouths when they are speaking with masks on – she powers on until she faces the challenge of finding her will to fight while her biggest supporter, the head of her boxing club falls ill and the gym is threatened with closure. The film is produced by Nagoya Broadcasting Network and the "Keiko Me Wo Sumasete" Production Committee in Japan, with Paris-based production company Comme des Cinémas as a co-producer.
Former assistant director to Hirokazu Kore-eda on The Third Murder, Emma Kawawada is premiering her first commercial feature My Small Land in the Generation Kplus section. Starring Lina Arashi as a Kurdish girl in Japan, the film follows what happens when her family's refugee status is denied, her father is taken into custody for illegal employment, and she must take care of her siblings. Produced by Bandai Namco Arts and AOI Pro., the film is repped by Gaga Corporation for international sales.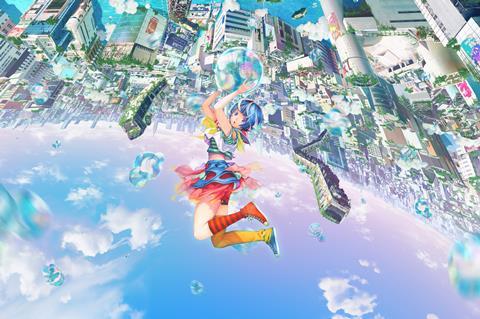 Tetsuro Araki, the award-winning director and animator of Attack On Titan, is premiering his latest film Bubble in Generation 14Plus. The anime takes place in an alternate Tokyo where bubbles that broke the laws of gravity have rained down upon the world and the city has become a playground for orphaned youth in their parkour battles. When one of them has an accident and is rescued by a mute girl with mysterious powers, a revelation takes place. Produced by WIT Studio, world sales are handled by Story Inc.
Atsushi Wada, whose The Great Rabbit won a Silver Bear at Berlinale Shorts in 2012, returns to the shorts strand with the premiere of Bird In The Peninsula. The animation shows boys rehearsing a traditional dance under the instruction of a teacher when a girl comes and disturbs them. The film is produced by Miyu Productions in France and New Deer in Japan. Miyu Distribution is handling world sales.
In Berlinale Classics, the digitally remastered version of Masahiro Shinoda's 1964 feature Pale Flower will receive its world premiere. The film noir follows an ex-convict as he returns to his old yakuza haunts and meets an enigmatic young woman who gambles and drag races with abandon. Shochiku Co. produced and is handling world sales on the film.
Platform for fresh talent
At this year's European Film Market (EFM), the Agency for Cultural Affairs, Government of Japan and UNIJAPAN will present a group of four up-and-coming directors poised to make international waves in the future: Masakazu Kaneko (Ring Wandering); Mayu Nakamura (Intimate Strangers); Yuka Yasukawa (The Nighthawk's First Love); and Yusuke Okuda (Somebody's Flowers).
As Berlin continues to provide a springboard for introducing up-and-coming Japanese directors, the selection committee has selected filmmakers whose work screened at Japanese festivals last year including the Tokyo International Film Festival, TOKYO FILMeX, Skip City International D-Cinema Festival, Yubari International Fantastic Film Festival, Pia Film Festival, Tokyo Student Film Festival and Tanabe Benkei Film Festival.
They will create opportunities to introduce them and their new projects to professionals across the international film industry. Screen International will also feature profiles of each filmmaker in the upcoming market dailies.
In Focus: Ryusuke Hamaguchi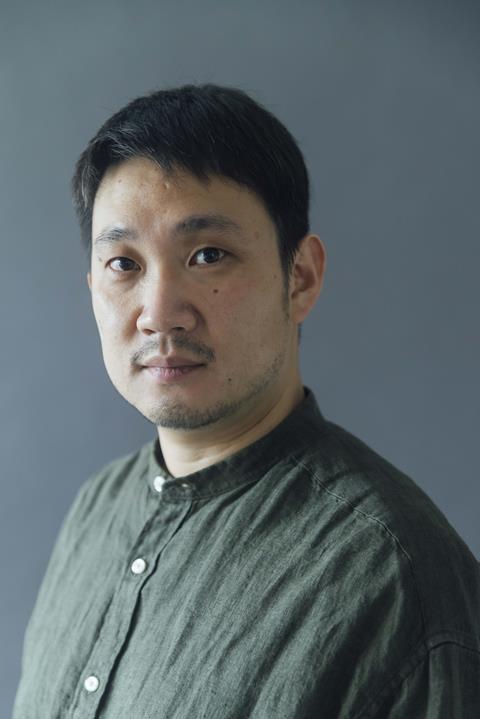 Japanese filmmaker Ryusuke Hamaguchi has forged a strong bond with Berlin after winning the Silver Bear grand jury prize with Wheel Of Fortune And Fantasy at the industry-only edition of the festival in 2021. A few months later, his Haruki Murakami adaptation Drive My Car won the best screenplay award and Fipresci prize at Cannes. It has since become Japan's submission to the Oscars best international feature category. It has secured four Oscar nominations: best picture, directing, adapted screenplay and international feature.
Here he reflects on the importance of the Berlinale to him and being invited to join the main Competition jury at this year's festival.
What were your impressions of the Berlinale?
I attended in June last year for the awards ceremony and audience screenings. Wheel Of Fortune And Fantasy is by no means a large-scale film, but I have no doubt that the Silver Bear has helped recommend it around the world. It is a dialogue-heavy film. The subtitled version was screened, but I heard laughter from the audience, and I could tell that it was being well-received.
You also went to Cannes and won two more awards. What was that like?
The preceding year was a particularly challenging one with the pandemic. So to be able to feel this special sense of liberation that a festival atmosphere can offer, and then to be given an award for a film I directed was something that I don't think will happen twice in this lifetime.
How was your experience of the Berlinale?
I had the opportunity to attend during a very special year when it was held both virtually and physically. It was very well managed, but at the same time felt warmly human. In that respect, I feel it is a rare festival. I've always had the impression that Berlin was very keen on maintaining diversity, but with their new artistic director, it seems the artistry of the films themselves has become an even more important factor.
What are your thoughts on returning to the festival as a jury member?
What I am most looking forward to is to be able to see films in the theatre, which I haven't done in a long time. I will have the wonderful opportunity to see 18 of the world's most cutting-edge films selected by a trusted artistic director and his team at the festival venue. I fully understand the heavy responsibility that a jury member must shoulder but am also truly excited to encounter new films.
What are you working on next?
Some interesting small-scale documentary and music video projects are in development, but I still have almost no idea about what I will be doing this year. I look forward to seeing how this nearly blank slate will be filled.


In order to promote the arts and culture of Japan, the Agency for Cultural Affairs is dedicated to the promotion of media arts such as films, animation, and manga, by providing support to creative work including music, films, dance and other dramatic arts, fostering young and upcoming artists, reinforcing opportunities for children's arts and culture experiences, providing support to arts and culture activities in local communities, and hosting the Japan Media Arts Festival.