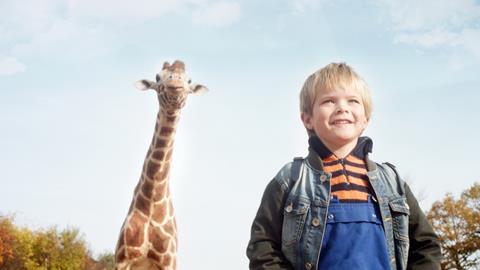 CEO of the Netherlands Film Fund Doreen Boonekamp has stated that the "talent drain" in the Dutch industry is coming to an end.

Thanks to the cash rebate system, now in its fourth year, Boonekamp believes that filmmakers are more easily able to pursue careers in the Netherlands while also managing collaboration with international partners.
Films including Christopher Nolan's Dunkirk and Ryan Reynolds/Samuel L. Jackson buddy thriller The Hitman's Bodyguard are among big-canvas international films to shoot in the Netherlands in 2016 and other big-budget films are continuing to come to the country, among them John Crowley's adaptation of Donna Tartt's novel, The Goldfinch. Made through Warner Bros and Amazon Studios and starring Ansel Elgort, the project has received €565,945 in Dutch cash rebate funding in the last awards round in late December. The local production outfit is Kaap Holland Film.
Last year the cash rebate system was extended to high end TV drama.
In the first "pilot" round of the incentive for high-end TV series last December, more than €7m in rebate funding was awarded to 11 series. Nine of these will be made with international partners.
"The first results are very promising," Boonekamp commented of the new TV scheme. "It is really important to stimulate the audiovisual industry in an integrated manner - not only film but also series and all kinds of audiovisual production."
Thanks to the cash rebate scheme, the Dutch have become significantly more attractive as minority coproducers. The post-production sector is expanding too - facilities house WarnierPosta opened a new re-recording stage last month.
Dutch productions
On the eve of International Film Festival Rotterdam, Boonekamp acknowledged frustration that Dutch films lost market share for the second consecutive year. The national slice of the box office cake in 2017 was 12%, down very marginally on the 12.3% achieved in 2016 - and well below the 18.7% figure reached in 2015.
However, as Boonekamp is quick to point out, the number of admissions to Dutch films actually increased last year, to 4.3 million and gross box office reached €33.42m (1.79% up on 2016.) This was from 56 local releases (as opposed to 58 in 2016.)
The small slip in market share is due to attendance to Dutch films not growing as sharply as that for international fare in a year in which admissions and box office overall were both up. Overall admissions were at 35.991.491, an increase on the 34.2m tickets sold in 2016. Boonekamp described the rise as "very encouraging" and also pointed to the rise in average cinema visits per head of population, now at 2.1.
The Film Fund head attributed the small slip in national box office share to the lack of any Dutch titles that did blockbuster business. There were some solid successes but no runaway box office winners. Local hits included Soof 2 (released in late 2016 but still in the cinemas at the start of the year), Johan Nijenhuis' Onze Jongens (Boys Will Be Boys), and kids' movie My Giraffe (produced by Lemming Film and which will receive its international premiere in Generation at the Berlinale next month.)
"Documentaries keep on performing well and also quite a few arthouse titles manage to reach out to larger audiences than in the past, but the real mainstream (Dutch) films have difficulty in reaching the high numbers some of them used to reach in the early days," Boonekamp commented of the new data.
Several new Dutch features are being unveiled at IFFR, among them Saskia Diesing's Craving (sold by Media Luna), David Verbeek's latest feature, An Impossibly Small Object; Possessed, the new feature from graphic designers turned filmmakers, Metahaven (Vinca Kruk and Daniël van der Velden), and Digna Sinke's new essay film/documentary, Bewaren (Keeping & Saving Or How To Live). Meanwhile, Nanouk Leopold's latest feature Cobain (produced by Circe Films and sold by Beta Cinema) is premiering at the Berlinale. Two (co)produced Dutch features are part of the Hivos Tiger Award competition: the afore-mentioned Possessed and The Reports on Sarah and Saleem by Muayad Alayan.