With Parasite sparking international interest in Korean cinema, sellers are hoping to tempt buyers with new dramas, thrillers and horrors.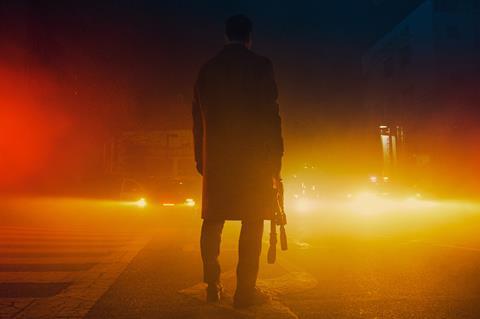 The South Korean film industry is enjoying heightened attention, fresh off the historic Oscar wins for Bong Joon Ho's Parasite in four categories — best picture, director, original screenplay and international feature film.
Sales agents and individual filmmakers tell of "a different level of interest" in international inquiries that have surged in the days immediately after the Oscars, with companies previously not known to do business with Korea also looking into the territory's possibilities.
This comes on the back of South Korea's record box office for 2019, when admissions rose by 4.8% from the previous year to reach an all-time high of 226.68 million tickets sold. That yielded box-
office revenue of $1.61bn at the current exchange rate — minimally down on $1.62bn the year before but in local currency, up 5.5% to kw1,914bn.
For the ninth year in a row, local films took more market share than international films in 2019, with 51% (compared with 50.9% in 2018). According to the Korean Film Council (Kofic), South Koreans watched 4.37 films per capita last year, making them the most avid moviegoers in the world.
Top performers included local police comedy Extreme Job, which clocked up more than 16.2 million admissions for distributor CJ ENM; Avengers: Endgame with more than 13.9 million admissions for Disney, which also released
Frozen II with 13.3 million admissions and Aladdin with 12.5 million. In fifth place was Parasite with more than 10 million admissions, also for CJ ENM. Overall, Disney led the distributor market share with 27.3% of the 2019 market followed by CJ ENM with 22.7%.
Korean sales companies will be at the Berlinale and European Film Market with offerings such as Competition title The Woman Who Ran, Hong Sangsoo's latest collaboration with Silver Bear best actress winner Kim Minhee; Yoon Sung-hyun's Special Gala title Time To Hunt, a dystopian thriller featuring Parasite's Choi Woo-shik; and comedy action filmMission: Possible from debut feature director Kim Hyung-joo in the market.
Festival
Time To Hunt
Dir. Yoon Sung-hyun
Bleak Night director Yoon's long-awaited sophomore feature is a thriller set in the near future after an economic meltdown in Korea. Starring Lee Je-hoon (I Can Speak), Ahn Jae-hong (Secret Zoo), Choi Woo-shik (Parasite), Park Jeong-min (Start-Up) and Park Hae-soo (Persona), the film follows a group of friends who carry out what they hope will be one last heist before retiring to a paradise island, but instead find themselves hunted by far bigger criminals. Contact: Contents Panda
The Woman Who Ran
Dir. Hong Sangsoo
Festival favourite Hong returns to Competition with his latest film starring Kim Minhee, who won the Silver Bear for best actress in 2017 for the director's On The Beach At Night Alone. Making its world premiere, The Woman Who Ranalso features Seo Younghwa and Song Seonmi, who were both in On The Beach At Night Alone, and Kim Saebyuk from House Of Hummingbird. Hong's observational drama follows a woman, Gamhee, who meets three women on the outskirts of Seoul while her husband is away — first visiting two friends in their homes before running into an older acquaintance at a cinema. Contact: Finecut
Market
Call
Dir. Lee Chung-hyun
Lee's debut feature stars Park Shin-hye, Jun Jong-seo, Kim Sung-ryoung and EL. When 28-year-old Seo-yeon loses her mobile phone on her way to visit her sick, estranged mother, she digs up an old cordless phone from the junk closet of her childhood home. When she gets a call from a woman asking for her friend, Seo-yeon hangs up thinking the woman has the wrong number, but later learns the call was coming from the same house, 20 years earlier. The film is set for local release this spring. Contact: Contents Panda
In The Name Of My Son
Dir. Lee Jeong-gook
In this thriller from veteran director Lee (The Letter), Ahn Sung-ki stars as a 65-year-old driver living alone in Seoul who agrees to act as the romantic companion to a 42-year-old woman who works in a restaurant he frequents — only until her father dies. While she isn't around, her father shows the driver a hidden pistol and asks for his help in taking revenge on perpetrators of the Gwangju Massacre of 1980. The film also stars Park Keun-hyong and Yun Yu-sun and is set for local release in the first half of 2020. Contact: Mirovision/Studio Bonanza market@mirovision.com
Lingering
Dir. Yoon Eun-kyoung
Yoon's horror film features Lee Se-young and Park Ji-young in the tale of a young woman who goes to leave her younger brother at a small country hotel run by her mother's friend — the place where their mother had committed suicide five years earlier. When a series of bizarre incidents start to occur in the mother's old room, the woman is pointed towards a different truth. Lingering is set for local release in spring 2020. Contact: Contents Panda
Mission: Possible
Dir. Kim Hyung-joo
The debut feature from Kim, this action comedy stars Kim Young-kwang (On Your Wedding Day) and Lee Sun-bin (Rampant) as a rookie secret agent and her partner who get in over their heads investigating an illegal arms-smuggling ring. The film is in post-production. Contact: Hannah Choi, kth
Moving On
Dir. Yoon Dan-bi
Also a debut feature, Yoon's coming-of-age drama is fresh off its international premiere at Rotterdam where it won the Bright Future award. Starring Choi Jung-un, Yang Heung-ju, Park Hyeon-yeong and Park Seungjun, the film follows Okju and her younger brother after they move with their father into their grandfather's house due to financial difficulties. Their soon-to-be-divorced aunt joins them and the young siblings adjust to life in the old house but learn their grandfather is unwell. It is scheduled for a summer release in Korea. Contact: M-Line Distribution
Our Season
Dir. Yook Sang-hyo
Currently in production, Yook's fantasy drama stars Kim Hae-sook (Herstory) as a mother who is granted a special holiday after her death, which allows her to visit her daughter, a university professor living abroad (Shin Min-a). Contrary to expectations, she finds her daughter living in her old house, running a local diner, and struggling with unresolved feelings about her mother. Contact: Showbox