Screen highlights the buzz titles ready to entice international buyers at the 2023 European Film Market (EFM).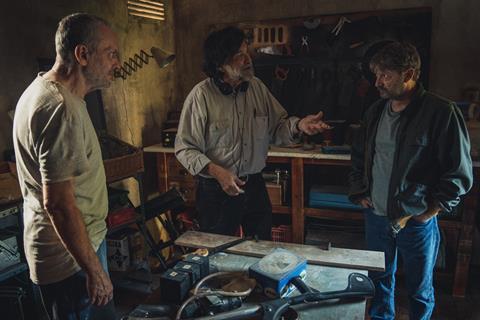 Spain
Latido Films kicks off sales on Generation 14plus entry Sica, a Galicia-set coming-of-age drama directed by Carla Subirana. Other Latido titles being sold at EFM are Carlos Saura's posthumous documentary reflection on humanity's need to produce art Walls Can Talk, and Spanish box-office hit The Kids Are Alright 2, produced by Santiago Segura, Atresmedia and Warner Bros.
Bendita Films is selling two Berlinale titles: Juan Sebastian Torales' Generation 14plus feature Alma­mula, which mixes folklore, sexuality and fantasy; and Encounters film Samsara, a poetic study of love, death and reincarnation by Lois Patiño, winner of the Locarno best emerging director prize in 2013.
Filmax International's slate includes Sundance hit Mamacruz, a comedy about the sexual awakening of a grandmother, directed by Venezuela's Patricia Ortega. The company is also launching Pablo Maqueda's psychological thriller Girl Unknown and Four's A Crowd, the latest film from genre master Alex de la Iglesia described as a "wild romantic comedy".
Film Factory Entertainment brings Victor Erice's Close Your Eyes, billed as a reflection on identity, memory and cinema from the director of 1992 Cannes jury prize winner Dream Of Light. Film Factory is also launching Something Is About To Happen, a thriller with surreal comic touches, by Antonio Méndez Esparza (Aquí Y Allá). Rounding out the line-up is Stormy Lola — the final film from director Agusti Villaronga, who died in January — a comedy drama about a sporty grandma slowly succumbing to Alzheimer's; folk horror The Waitby Javier Gutierrez; and Blondi, the feature debut of Dolores Fonzi, star of Santiago Mitre's Paulina.
Begin Again is selling Zaida Carmona's Rotterdam premiere Girlfriends And Girlfriends, an Eric Rohmer-inspired lesbian comedy. Also in the line-up is Néstor Ruiz's 21 Paradise, a hybrid docu-drama about the intimate life of a couple told in 21 one-take sequences.
Wild Duck is handling Joaquin Carmona Hidalgo's thriller Last Wills starring Fernando Tejero, and its sister company Soul Pictures is selling heist film No One, a co-production between Chile, Argentina and Brazil directed by Martin Duplaquet.
Emilio Mayorga
Italy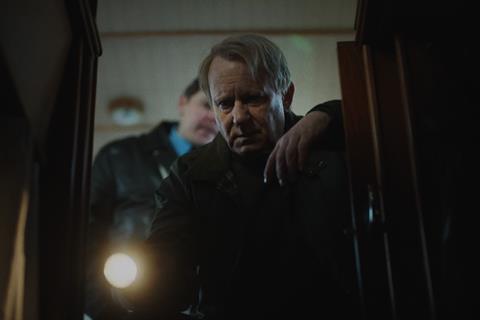 Minerva Pictures is showing buyers Ran Huang's crime drama What Remains, starring Oscar nominee Andrea Riseborough and Stellan Skarsgard. Produced by Chinese streaming giant iQiyi, the English-language film is the artist-turned-filmmaker's feature directorial debut. Set in the 1990s in a Scandinavian psychiatric hospital, the story centres on a man convicted of multiple murders.
Intramovies' EFM line-up includes Sisters, a coming-of-age drama directed by Mika Gustafson about three Swedish sisters whose mother disappears for long stretches at a time and who are at risk of being taken into care by social services. The outfit is also selling Grazia Tricarico's first feature Body Odyssey, a Switzerland-Italy production about a bodybuilder on a quest for perfection.
True Colours has The Properties Of Metals, Italian director Antonio Bigini's debut feature, which is screening in Generation Kplus. Set in 1970s Italy, the film is the story of a 12-year-old boy who astounds locals by apparently bending metal through the power of his mind. The Rome-based sales company's line-up also includes The Beautiful Summer, directed by Laura Luchetti and set in Turin 1938, where a 16-year-old girl begins a romance with an artist to escape the mundane reality of everyday life.
TVCO is kickstarting sales on Bartali's Bicycle, an animation directed by Enrico Paolantonio and inspired by legendary Italian cyclist Gino Bartali, who won the Tour de France once and the Giro d'Italia three times before the Second World War, during which he worked to save as many Jewish people as he could from persecution.
The Open Reel is coming to EFM with Julian Hernandez's The Trace Of Your Lips in which the two-time winner of the Berlinale's Teddy Award focuses on a romance during lockdown. Open Reel will also show Lukasz Suchocki's Camper about a Polish couple who throw caution to the wind and embark on a tour of Europe with a friend, as well as Assexybility, a doc directed by Daniel Goncalves on the sexuality of those with disabilities.
Alina Trabbatoni
The Nordics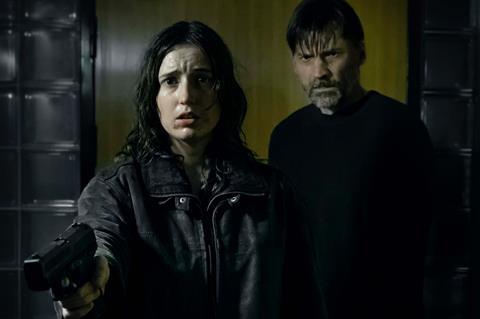 TrustNordisk has three hot titles in post-production: The Bastard, Nikolaj Arcel's big-budget historical drama starring Mads Mikkelsen and Amanda Collin; Ole Bornedal's psychological thriller sequel Nightwatch — Demons Are Forever starring Nikolaj Coster-Waldau; and Norwegian horror drama Handling The Undead, directed by Thea Hvistendahl and reuniting The Worst Person In The World stars Renate Reinsve and Anders Danielsen Lie. The company also boarded Simon Sandquist's horror Carousel starring Omar Rudberg (Young Royals). In the festival, TrustNordisk has The Quiet Migration in Panorama, Just Super in Generation Kplus and Agent in Berlinale Series.
LevelK has two films in Generation: Aurora Gossé's Dancing Queen from Norway, produced by The Worst Person In The World's Thomas Robsahm; and Domien Huyghe's Sea Sparkle from Belgium, about a girl who thinks a sea creature killed her father. Polyamory story Four Little Adults, directed by Selma Vilhunen, premiered in Rotterdam's Big Screen competition and scooped the best actress award in Göteborg for Alma Pöysti. LevelK also has new promos for Erlingur Thoroddsen's Icelandic horror thriller Cold and its latest pickup, LGBTQ+ drama B.O.Y. — a feature debut from Soren Green.
REinvent will host first market screenings for Alex Herron's Norweg­ian horror Dark Windows and Johan Storm's Swedish thriller Shadow Island, and has boarded Frederikke Aspöck's Empire, which premiered in competition at Göteborg. REinvent also has a new trailer for Swedish comedy drama One Day All This Will Be Yours and a new teaser for Fatal Crossing, about a Danish journalist caught up in a scandal in London. Danish supernatural horror Prayer is shooting now, about a babysitter imprisoned for murder without trial when a djinn might be to blame.
The Yellow Affair has taken on German director Jonas Rothlaender's love story Power Of Love. His follow-up to Fado is about power dynamics and insecurities of a thirtysomething couple on holiday in the Finnish archipelago. The company also has a new promo for Brothers by Tomas Masin; the true-life cold war drama will be ready to launch in the autumn.
DR International Sales will unveil footage of its DR Drama series Prisoner during a private Danish episodic showcase on February 20. Kim Fupz Aakeson (Cry Wolf, The Killing) created the show, which stars Sofie Grabol and David Dencik. The company is also selling documentaries Praying For Armageddon and Hostage Takers, both of which will premiere at CPH:DOX.
Eyewell is presenting two new Latvian titles in EFM's Baltic Focus. Period drama Soviet Milk is directed by Inara Kolmane and tells the story of a promising young doctor and mother who loses everything under the totalitarian Soviet regime (the film is adapted from Nora Ikstena's bestseller). Crime Solving For Beginners is a spy thriller series (7x45mins) directed by Armands Zvirbulis, about an investigator in the 1990s who uncovers an underbelly of organised crime and KGB conspiracies that outlive the Soviet Union.
Wendy Mitchell
Rest of the world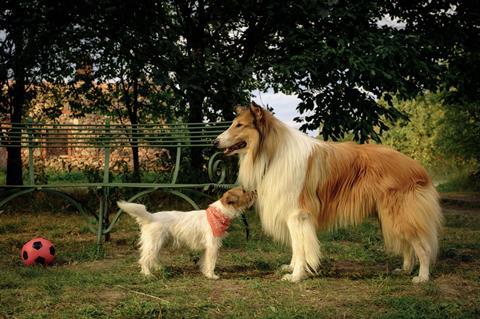 Germany's Global Screen will launch pre-sales on its latest Lassie movie Lassie — A New Adventure, directed by Hanno Olderdissen and starring Justus von Dohnanyi and Katharina Schüttler. In the film, due to be released in Germany by Leonine, Lassie is joined by Pippa, a Jack Russell terrier, to investigate the disappearance of pedigree dogs. Global Screen is also holding a private screening of Kilian Riedhof's Stella. A Life. starring Paula Beer as a young German Jew forced to betray other Jews in wartime Germany. The company is also pre-selling animated kids' adventure Niko — Beyond The Northern Lights.
Fellow German seller Beta Cinema is beginning sales on Jessica Hobbs' The Offing starring Helena Bonham Carter as a hard-drinking, foul-mouthed bohemian recluse who takes in hand the shy teenage son of a miner. Beta also has Nastassja Kinski movie Dark Satellites. Directed by Thomas Stuber, this is an episodic drama about love, longing and loneliness in the big city adapted from a collection of short stories by Clemens Meyer. The company is beginning sales on When Will It Be Again Like It Never Was Before, a comedy drama from Sonja Heiss that opens Generation 14plus. It also has a market premiere of Let The River Flow, a Mer Film-produced drama about the Sámi minority standing up for their rights.
Picture Tree International is selling Robert Schwentke's Berlinale Special Gala title, Seneca — On The Creation Of Earthquakes, a political allegory set in ancient Rome and starring John Malkovich. The company will be pitching Hans Steinbichler's literary adaptation A Whole Life, which follows a man over eight decades of the last century.
Berlin-based Films Boutique's EFM slate is headlined by Berlinale Competition entry The Shadowless Towerfrom Chinese director Zhang Lu. The company also has Claire Simon's feature doc Our Body, which screens in Forum, and Jessica Woodworth's Luka, fresh from its world premiere in International Film Festival Rotterdam last month.
Leading German arthouse sales outfit The Match Factory is concentrating on its many titles in the festival's official selection. These include Christian Petzold's Afire, Emily Atef's Someday We'll Tell Each Other Everything, Margarethe von Trotta's Ingeborg Bachmann — Journey Into The Desert and Christoph Hochhäusler's Till The End Of The Night, which all screen in Competition. The Match Factory also has Sisi & Ifrom Frauke Finsterwalder in Panorama, and two in Encounters: The Echo by Tatiana Huezo and Family Timeby Tia Kouvo. There will also be an EFM screening for Christopher Murray's Sorcery, which premiered last month at Sundance.
Cologne-based Media Luna is starting sales on Mexican thriller The Route To El Jardin, directed by Christian Cavazos and starring Ivan Aragon, Alexia Alexander and Plutarco Haza.
The Playmaker Munich has a mix of old and new titles. It is holding a market premiere of German romantic comedy Over & Out, directed by Julia Becker, about three female friends on a journey to a wedding. The film was a hit in Germany for Warner Bros last summer. The company is pushing its latest kids' movie, Mike Marzuk's Young Winnetou And The Lost Buffalos. The older titles on the slate, now in restored versions, are Oscar nominated Sophie Scholl: The Final Days and Heimat 2 from German director Edgar Reitz.
m-appeal has its erotic drama Vera And The Pleasure Of Others by Romina Tamburello and Federico Actis, which is in post-production. The company is selling eight library titles from Japanese director Ryusuke Hamaguchi, among them Happy Hour (2015) and Heaven Is Still Far Away (2016).
Greek outfit Heretic is bringing Palestinian director Muayad Alayan's A House In Jerusalem to the market for the first time. Starring Johnny Harris and Miley Locke, it is a supernatural drama about a young woman who moves with her father from the UK to Jerusalem. Their new house, though, holds dark secrets. The film comes to the EFM fresh from its premiere in Rotterdam last month.
New Europe Film Sales is continuing pre-sales on The Peasants, a hand-painted animated film from the team behind the Oscar-nominated Loving Vincent. This will be ready for Venice 2023, having been delayed because many painters who worked on the film are from Ukraine. The company is also pre-selling Eternal, a sci-fi love story about a climate scientist on a deep-sea mission, trying to fix his past and regain people he has lost. Directed by Ulaa Salim (Sons Of Denmark), it will be ready by summer. On the family side, the company has new 3D animated feature A Mystery On The Cattle Hill Express, as well as several Berlinale titles including a pair in Panorama: Sacha Polak's Silver Haze and Alvaro Gago's Matria.
Austrian doc specialist Autlook has several hot Sundance titles on its EFM slate including UK director Ella Glendining's Is There Anybody Out There?, a personal look at ableism; Smoke Sauna Sisterhood, directed by Anna Hints and about women sharing secrets while in the sauna; and Twice Colonized, a documentary chosen to open CPH:DOX that lifts the lid on Danish colonialism and the mistreatment of the Inuit community.
Australian outfit Odin's Eye is beginning sales on animated feature Shimmy: The First Monkey King. The company is also starting sales on feature documentary Ice Maiden, directed by James Blannin-Ferguson and Nathaniel CT Jackson, about solo adventurer Lisa Blair's trip around Antarctica, and is introducing Irish horror-thriller Ancestral.
Hungarian state company NFI World Sales' EFM highlights include Noemi Szakonyi Veronika's Six Weeks, an adoption drama that won an award in Tallinn; Four Souls Of Cojote, an English-language animation feature from Aron Gauder (in post); and historical adventure Hadik, directed by Janos Szikora, about a daredevil raid on Berlin by 18th-century Hungarian hussar general Andras Hadik. Natasa Stork is in a dual role in another NFI title, Fanni Szilagyi's debut feature Not A Thing, in which she plays identical twins whose personalities are totally different.
From the Netherlands, Skoop Media has some high-profile kids' movies, among them Kiddo, the feature debut by Zara Dwinger, which is in Generation Kplus Competition. It is a road movie about a girl living in a foster home who is picked up by her long-lost mother for a wild road trip to Poland. The company will give a market premiere to its Berlinale Series Market selection Sleepers, a thriller about a corrupt cop pulled into the criminal underworld of Utrecht.
Danielle Raaphorst's Dutch sales outfit Incredible Film is presenting its multicultural comedy Wonderbread(aka De Tatta's), which, ahead of EFM, sold to Patrick Vandenbosch's Belga Studios for French-language remake rights.
Fortissimo Films has ensemble drama Crossing, from director Jacqueline van Vugt, starring Hadewych Minis, Marco Caceres and Karim Saïdi, and is also selling Tallinn title Ducks — An Urban Legend. The company is also pre-selling Untamed, the upcoming Shakespeare-themed China-UK co-production directed by Peng Fei and Justin Chadwick.
Fellow Dutch outfit DFW International is selling dark Dutch romantic drama Broken, based on the book When I Saw You by Isa Hoes and starring Matthijs van de Sande Bakhuyzen and Noortje Herlaar. DFW will also hold a first market screening of Second World War action adventure Betrayal.
Geoffrey Macnab