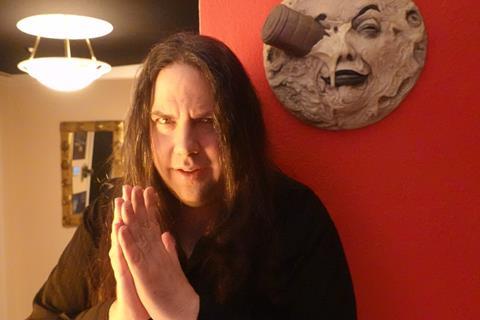 Fantasia International Film festival opens in Montreal today (July 14) as an entirely in-person event. Over the next three weeks it will showcase more than 130 new and classic genre features and in excess of 200 shorts.
The festival opens with the world premiere of K.C. Carthew's post-apocalyptic action-adventure Polaris and will close with July Jung's Cannes Critics' Week entry Next Sohee on August 3.
There are also world premieres for Yuki Tanada's live-action manga adaptation My Broken Mariko and Rebekah McKendry's Glorious.
John Woo is flying in for a career achievement award, while author, filmmaker, historian and curator Kier-La Janisse will receive the 2022 Canadian Trailblazer Award. Quebecois journalist and publisher Jean-Pierre Tadros, producer Pierre David and programmer Roland Smith are each being honoured with the Denis-Héroux Award.
Artistic director Mitch Davis spoke to Screen on the eve of the festival about the selection, lingering pandemic concerns, Woo and other anticipated highlights.
Fantasia is returning to a fully in-person event, a very different situation to the last two years. How do you feel?
Not as different as I would like. Montreal just started a seventh wave just as our [ticket] pre-sales opened. It's a scenario where people are being vigilant as they have to be and we're going to be as careful as we can be. So many people are coming in from every part of the world so it's exciting and at the same time a little bit disturbing… On the one hand we want this giant, rapturous party and on the other we're still very concerned about people being squished together in tight indoor spaces. Me and the team are going to be wearing our masks indoors to kind of lead by example and masks will be available at all times for people who want them.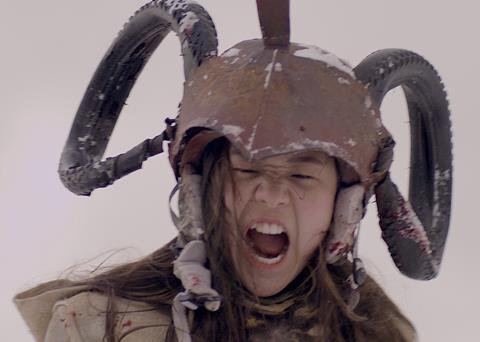 Axis (for animation), Camera Lucida, shorts and the jury competitions are back. Tell us about the new section.
It's 'Septentrion Shadows' headed by a new addition to our programming team, Carolyn Mauricette, who's just a brilliant, brilliant critic and podcaster from Toronto that we've been friends with for quite some time. We've always had Canadian films interspersed everywhere so this collects them under one curated banner.
John Woo is a coup. How will you celebrate him and have you tried to get him to the festival before?
It's an incredible way to start the festival. We're doing his career award and a special screening of Hardboiled and Face/Off [in opening weekend]. He's doing events for the entire weekend. We tried [to invite Woo] years ago and he's never been to the festival, although we've shown his films and in that regard he's very much a part of the festival's early DNA. Spiritually he really is one of the godfathers of Fantasia and there's going be like seven different programmers, myself included, talking about him before we bring him up. He just means so much to us all.
How many submissions did you receive this year?
Submissions were even higher this year. It's crazy. We're showing I want to say 136 features in the end – and we weren't supposed to go over 100. We got 2,108 submissions over a period of roughly eight months [up on 1,600 in 2021] and this number will not include all the stuff that sales agents send us or films that we've solicited on our own. But for raw submissions, where people just paid entry fees, 2,108.
Like last year, one imagines a considerable chunk of the work is influenced by the pandemic. What was your selection strategy here?
There's three types of films that are pandemic-related: allegorical from top to tail; others that are directly speaking to the experience; and then the third group of super-resourceful strapped-down indies, with a maximum of four characters in two locations. The sad thing is overwhelmingly audiences now have become quite negative towards the third category unless there's something really, really individualistic about it. This is because in general claustrophobic, character-driven pieces in one or two locations where everything about the methodology was dictated by Covid restrictions is more rewarding for the filmmakers I feel than the audience.
The interesting thing is, last year I was just not very enthusiastic about showing films that directly spoke to the pandemic because it felt like it was the one thing that we were all so tired of. This year Andy Mitton's film The Harbinger encapsulates everything of the last two-and-a-half to three years in a brilliant way. This is so brilliant. The premise is that nightmares themselves are contagious.
On that note do you have a few other films you want to flag?
Our opening film Polaris comes from the Yukon and it's directed by K.C. Carthew, whose short Fish Out Of Water we played eight years ago. Polaris was actually a project at our Frontieres market. It has unbelievable ambition and energy and is an all-female Mad Max in a certain way. The lead actor is an 11-year-old doing really demanding physical stunts and big action scenes. They shot with a 28-year-old polar bear – an actual polar bear for really extensive set pieces! We have the world premiere of Satoshi Miki's film Convenient Story, which is a quirky, fantastical comedy co-written by [former Screen correspondent] Mark Schilling.
Are you seeing more genre coming from underrepresented groups?
Absolutely. Institutions are becoming a lot more open-minded about who they're going to finance and finally they've been forced to acknowledge the different communities that are not only underrepresented but practically not represented on screen. For example, if you want to talk about Métis filmmakers doing genre films, there's no shortage of filmmakers with interesting projects who have a whole bunch of great short films that show the abilities that they've got, their visual approach and everything that you would want to see to know that you can be confident in financing [such work].
There's been a lot of support for some time but I really do feel, in the last three years especially, there's so much more [support] culturally for so many different underrepresented groups, certainly for queer filmmakers… We go out of our way to see if there's genre films that are being made from perspectives that we don't normally get to hear from. There's always been a good number of these kinds of films in the mix [in Fantasia programming].
*The festival has programmed a queer cinema spotlight this year including works from Eduardo Casanova, Carter Smith and Amanda Kramer among others. Work from indigenous communities includes Dark Nature from Métis filmmaker Berkley Brady.