Taiwanese distributor GaragePlay is moving into international co-production to build on its slate of socially conscious titles.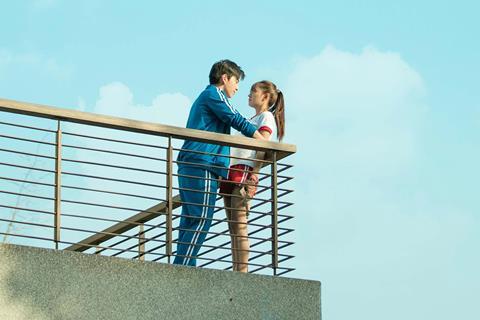 Wayne Chang is a regular at international film markets, often seen snapping up hot projects for his Taiwan-based acquisition company MovieCloud and distributor GaragePlay.
After releasing a first batch of Korean, Japanese and UK titles in 2015, he hit the jackpot with Korean zombie thriller Train To Busan, which became a runaway success, raking in $12m at the Taiwanese box office in 2016. Chang also saw success with feelgood Indian sports drama Dangal, which grossed $6m in Taiwan in 2017. Both films opened up the Taiwanese market for their respective countries.
Chang is now moving into international co-production. "We are in final talks with partners from South Korea and Japan," he says. "About three to five projects will be kicked off by the end of this year, which will be co-financed, co-produced and/or distributed by us."
The Taiwanese elements the company can bring to a collaborative project will be very organic. "Our idea of international co-productions is not just about casting actors from different countries and filming in different locations," he explains. "We believe good stories make good films, thus we're working on projects with valid stories for cross-country collaborations and working with leading directors and scriptwriters."
Chang trained as an electrical engineer before co-founding distribution and VoD company Catchplay in 2006. He left in 2012 to set up MovieCloud and GaragePlay, and is also the chairman of Lux Cinema, one of the oldest cinemas in Taiwan (now a five-screen multiplex).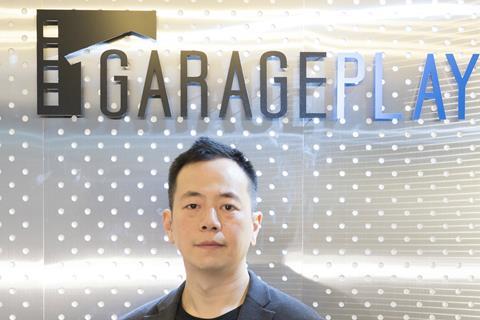 GaragePlay had handled only international titles until this year when it released high-school romance Fall In Love At First Kiss in more than 90 cinemas island-wide on February 14. The release was as wide as that given to a Hollywood title in Taiwan. The highly anticipated film, which reunited Frankie Chen — director of 2015 hit Our Times — with actor Wang Dalu, underperformed but Chang is undeterred in his commitment to increase his acquisition of local titles.
"With the release of Fall In Love At First Kiss, we've learnt that Taiwanese audiences have very different expectations from local films compared to foreign titles," says Chang. "We're not short of new titles. As a Taiwanese company, we definitely should do more for domestic films even though it's really tough now for them in Taiwan."
While GaragePlay did not have a mega-hit last year, it released 92 titles, including 10 in more than 60 cinemas, making it the year's biggest Taiwanese distributor in terms of output. These films included One Cut Of The Dead, Be With You, Gintama 2, When I Get Home, My Wife Always Pretends To Be Dead and Hindi Medium. The company released an additional 100-plus titles on demand in Taiwan in 2018.
"We are interested in bringing in films with interesting stories from around the world, especially those about social issues," says Chang. "We believe films are not just a form of entertainment, but also a very powerful media to convey social messages.
"Our films like Dangal, A Taxi Driver, 1987, Killing For The Prosecution and Silenced are not considered easily marketable when we acquire them. But they are all driven by their social subject matters and created some social discussions in their countries of origin and in Taiwan during their releases."
Chang is attending Filmart to look for both pre-sales and completed titles. "Filmart is important as it's the first Asian content market of the year," he says. "We always acquire the titles before their local releases. When we pick up something, it's not because it has become a box-office hit, but more based on its story."
GaragePlay's theatrical line-up for 2019 so far includes Tetsuya Nakashima's chiller It Comes, The Birthday based on South Korea's Sewol ferry disaster, US horror remake Child's Play and Korean action title The Divine Fury as well as award-winning international titles such as Adam McKay's Vice, Julian Schnabel's At Eternity's Gate and Florian Henckel von Donnersmarck's Never Look Away.