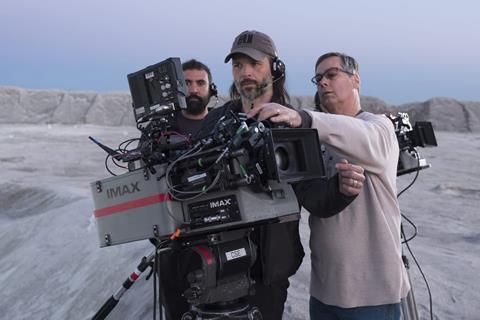 Swedish cinematographer Linus Sandgren committed himself to 1960s-style documentary realism using Super 16mm film and telephoto lenses to render Neil Armstrong's life before his historic moon landing in Damien Chazelle's First Man.
The duo then shifted to 35mm and spectacular Imax filming, embracing new levels of intense lighting and a massive LED projection system to give the actors the same views the astronauts would have seen in space. Sandgren is now preparing to work with Cary Joji Fukunaga on Eon and MGM's Bond 25, shooting on digital for only the second time in the franchise's history after Skyfall and the opening sequence of Spectre.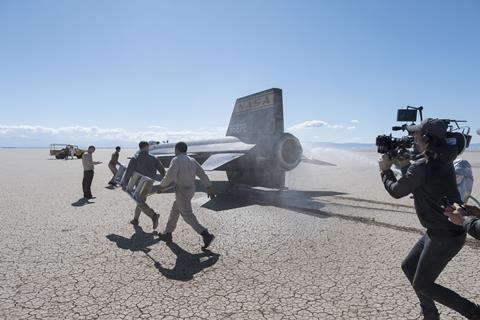 Why did you shoot Neil Armstrong's home life in a documentary style?
We wanted to set it up so the cast could work in an authentic environment and then we shot it so we could react emotionally to what was going on. If they walk that way, we follow. The environment we created was 360 degrees — we didn't like to have any lights indoors that would be in frame. I usually lit the room for the actors from outside or with practical lighting.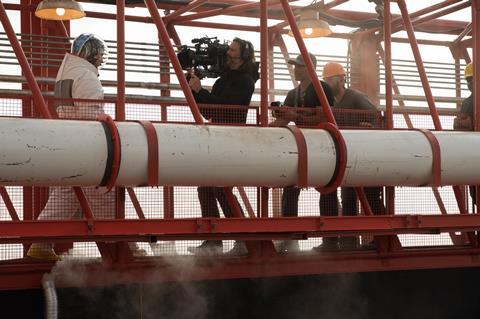 What was your concept for the space footage?
The moon — that's a 500-by-500-feet set that got bigger. The idea was to build it outdoors so we could have a view and when the set ends [the vista continues]. So actually, you see maybe a thousand feet in that direction and a thousand feet in the other direction. That was also a 360-degree environment, outdoors at night, in a rock quarry in Atlanta.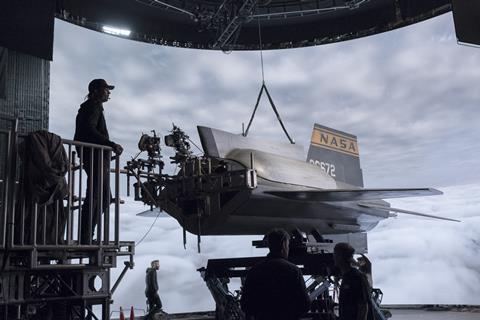 What were the technical challenges in using such a huge set without the controlled environment of the soundstage?
The challenge was, "How do we light that area?" And we want to shoot Imax. The T stop on the lens is not so good on the cameras. In order to do that, we had to build a [new kind of] lamp. The manufacturer makes these lamps at 100K watt and we asked him to make two at 200K watt. Luckily, he said he could do it.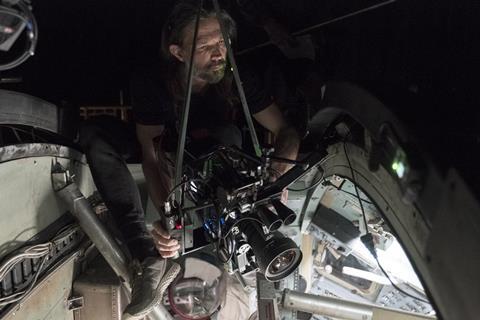 You projected sky and space on set rather than use green screen and digital effects.
The story is real and it should feel like a social-realistic drama that just happens to take place in space. It would make more sense for me to be the only cameraman and jump in the craft with them and go there for real. But I can't, so how do we do that as realistically as possible? We shot on 16mm, 35mm and Imax. [The rocket] interiors are shot on 16mm and whatever you see out the windows was shot on camera, and is there for the actors as we travel. It's like being in a flight simulator. There was no green screen. There were moving lights, that was the sun. So when they look out the window, they see a screen and on that screen they see what they should see: Earth or the sky or space.