This year Australia added $280m (a$400m) in funding to its Location Incentive grant, delivering a rebate of up to 30% for international productions. Meet Ausfilm: the organisation that will help filmmakers navigate this incentive and guide the way for international productions looking to shoot in Australia.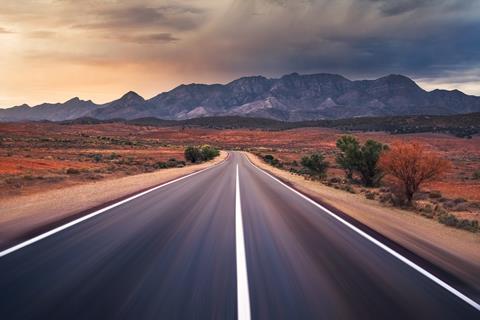 Ausfilm has been connecting filmmakers worldwide to Australia since the mid 1990s and in that time has built significant relationships with its industry partners — from US studios to global independent producers, major TV broadcasters and international streamers.
The organisation is a partnership between the Australian government and private businesses working in the production sector, helping to promote the country's globally competitive incentives, locations, facilities and talent to the film industry around the world.
The members of the Ausfilm Association include Australia's federal and state government screen agencies, the country's five major studio complexes in Sydney, Brisbane, Gold Coast, Melbourne and Adelaide, production services providers and leading post-production, VFX and sound studios.
Repeat business
Because Ausfilm represents both the government and industry, it is well placed to provide international producers with information about both aspects of the sector, from the state and federal government incentive schemes to Australian talent, crews and the private sector's facilities and expertise.
Ausfilm maintains offices in both Sydney and Los Angeles, allowing staff to facilitate one-to-one business meetings, provide expert advice, recommendations, location packages, budget comparisons, guidance on filming in Australia and support member companies by assisting them to secure work.
While Australia has had repeat business from the major studios with tentpole productions including Shang-Chi And The Legend Of The Ten Rings, Aquaman, Godzilla Vs Kong, Dora And The Lost City Of Gold, Thor: Ragnarok and Alien: Covenant, it has also been a location of choice for high-end TV.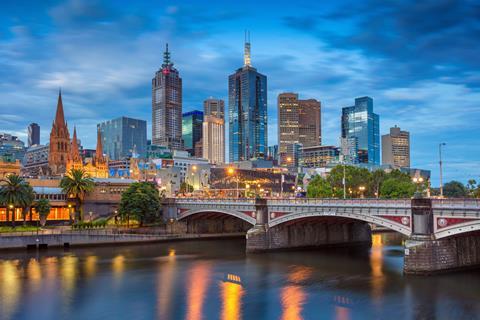 "We have repeat business from Warner Bros, Disney, Marvel Studios, Legendary and Paramount Pictures," says Erin Stam, executive vice president of international production of Ausfilm's Los Angeles office. "But we don't just service those sensational tentpole features. Australia has also delivered some stellar high-end episodic TV for NBCUniversal, Netflix, HBO and Sony TV."
Since 2018 the Australian government has supported international productions commissioned by Netflix, Hulu, Amazon, NBCUniversal, ABC Studios International, Sony Television and Paramount Television. The titles have been eligible for either Australia's Location Offset or up to 40% from state and federal post-production and VFX incentives. And with the recent $280m (a$400m) Location Incentive grant top up extended to 2027, the country has seen a significant uplift in activity.
Sony Pictures Television, through its local Australia-based subsidiary Playmaker Media, made season four of Preacher (where Victoria doubled for Israel and the US) and Reckoning (where New South Wales doubled for the US). ABC Studios International based its US summer hit series Reef Break on the Gold Coast (doubling for an island off the Pacific ocean), while NBCUniversal and Netflix's Clickbait (doubling for Oakland, California) filmed in Melbourne, Victoria prior to the pandemic and restarted production in October.
More recently NBCUniversal announced it will shoot three TV shows: Young Rock, Joe Exotic and Irreverent in Queensland through its local Australia-based company Matchbox Pictures over the next 18 months.
"We continue to show the industry worldwide that we've built a reputation of being able to shoot large and medium-budget TV and films really well," says Stam.
Australia has significantly low Covid‑19 cases; in May 2020 it was one of the first countries to release screen production Covid-safe guidelines, and the government included screen production to its list of critical skills in Australia's border exemption application process. It is a country fast becoming a destination of choice for international filmmakers and its government is ready to support both domestic and international production.
"Ausfilm is committed to helping international producers capitalise on the exciting opportunities presented by the increase in Australia's Location Incentive grant as well as the very attractive post and VFX rebates available to productions that don't film in Australia — up to 40%," says Stam.
If you are interested in filming your project in Australia, developing partnerships with Australian producers or completing VFX, post, sound or music production in Australia, Ausfilm can help.
For further information, contact:
Erin Stam, executive vice president, international production
@erin.stam@ausfilm.com
+1 310 229 2362
www.ausfilm.com

Ausfilm connects the international film community with Australia's screen incentives, talent and facilities.