The boom in scripted series has created ample opportunity for independent television studios operating in Hollywood. Screen reports, and profiles four of the key players in the market.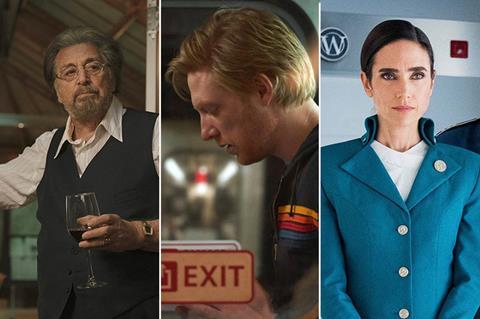 Peak TV has become a boon for independent television studios in Hollywood. As the US industry's output of scripted series has continued to grow — last year saw no fewer than 532 comedies, dramas and miniseries on offer, according to the latest research by FX Networks — independent producer-distributors across the spectrum have thrived on meeting the demand for scripted programming.
The beneficiaries have included the TV divisions of Hollywood majors Sony, Paramount and Warner Bros (often defined as 'independent studios' because they are not affiliated with broadcast networks) and those of mini-majors Lionsgate and MGM (both currently mooted as potential takeover targets for programming-hungry Netflix and Apple).
In the ranks of non-major independents, the likes of MRC (the studio behind Netflix's House Of Cards), Legendary Television, Skydance Tele­vision, Sonar Entertainment and Blumhouse Television have been working the scripted boom. Inter­nationally backed operations that have pushed into the sector include Entertainment One (with HBO's upcoming comedy Run, executive produced by Phoebe Waller-Bridge), Endemol Shine North America (with Showtime's upcoming Ripley series), Red Arrow Studios' Fabrik Entertainment (which produced Amazon's early streaming hit Bosch), Fremantle, BBC Studios and ITV Studios America (ITVSA).
Indies in the US are not covered by formal terms of trade like their counterparts in the UK (which allow independent producers to keep 85% of the back-end rights to IP they develop). But working under various deal models — sometimes as fully fledged studios developing material, funding deficits and retaining distribution, sometimes as co-producers with platform-affiliated studios, sometimes as producers on a cost-plus basis — they certainly have plenty of buyers to pitch to.
Besides the basic and pay cable networks that initiated the scripted boom, US buyers now include streaming platforms both global (Netflix and Amazon) and, for the time being at least, domestic, such as Hulu and CBS All Access.
Although indies with their own distribution operations often want to retain rights to series with inter­national potential, a deal with a global streamer has its advantages. "There can be tremendous risk if you're covering a deficit because there's no guarantee that a show is going to sell around the world," says David Ellender, CEO of Sonar Entertainment, whose Jordan Peele-executive produced series Hunters just launched worldwide on Amazon Prime Video.
Making the rules
New streamers such as HBO Max, Apple TV+ and Disney+ are creating fresh opportunities, even though they often rely heavily on their own programming libraries. The emergence of a handful of streaming 'walled gardens' owned by rival corporate giants could be a good thing for indies, suggests ITVSA president Philippe Maigret, "because we don't compete with those mega companies that are looking to build their global businesses."
Ad-supported streaming services such as NBCUniversal's Peacock might be good customers too, suggests Fremantle's president of scripted for North America Dante Di Loreto, because they will be looking for less-pricey scripted programming. "The ability to make shows at different price points is going to be incredibly important," Di Loreto says.
Even Quibi, the short-form streaming service launching in the US in April, could turn out to be a significant buyer, with indies including Fremantle, ITVSA and Lionsgate already reporting projects in development with the Jeffrey Katzenberg-headed operation.
Creating a rivalry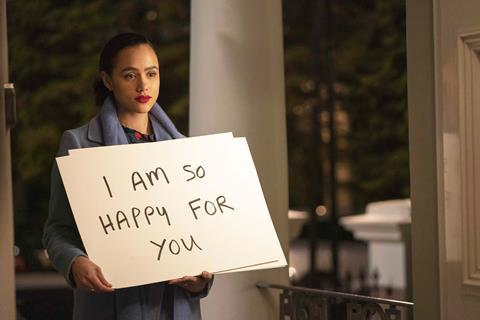 Along with the new opportunities, however, indies in US scripted may also face fresh challenges as the streaming wars intensify. The US broadcast networks, for example, are already making more use of unscripted and live programming in an attempt to differentiate from streaming rivals, potentially leaving fewer slots for independently produced scripted series.
And demand for scripted series from some basic and pay cable networks might slow, as their parent companies either concede the genre to streaming rivals or divert resources to their own streaming platforms. Ratings for scripted-reliant basic cable networks such as TNT and FX have lately been dropping and ViacomCBS recently suggested that its premium cable network Showtime might, for financial reasons, start leaning more towards documentary and unscripted programming.
According to some indie executives, global streamers are these days working on tighter margins and becoming increasingly keen to produce original scripted series in-house, with marquee name creators they have signed to big overall deals, like Netflix's arrangements with Ryan Murphy and Shonda Rhimes. Split-rights deals allowing indies to retain international distribution are already harder to get with the global streamers and could soon become rarer with non-global streamers, as North American platforms like Hulu — now majority-owned by Disney — and CBS All Access either expand internationally or prepare for growth by keeping rights for their own international sales operations.
The hope among indies is that price competition will cause streamers to rein in spending on original content and turn to outside suppliers. "Over time I think you'll see some of them moderate that and there will continue to be opportunities for good independents," says Brian Edwards, president of MGM Television Operations, whose streaming series include Hulu's Four Weddings And A Funeral and Netflix's upcoming Vikings: Valhalla.
MGM has adjusted to the changing marketplace conditions by ramping up its international programming group. The idea, says president of worldwide TV distribution and acquisition Chris Ottinger, is "to still make lots of original content and have distribution rights but with different models where we're not dependent on a US buyer that wants the world in order to get something made".
Other indies, meanwhile, are counting on strong relations with talent to give them an ongoing edge. Lionsgate Television Group president Sandra Stern, whose company has pod deals with producers including Courtney Kemp and Paul Feig but lost its deal with Orange Is The New Black creator Jenji Kohan to Netflix, says: "Some producers like the intimacy of a smaller place, where they get more attention and where people are perhaps working a bit harder to help realise every idea."
Executives at most US indies agree that being open to working with a range of creators and many buyers under a variety of business models will be key if the market for scripted programming continues to evolve. "We can be flexible and adaptable to the current market," argues Fremantle's Di Loreto. "We're not looking to make an outsize profit on the back of creative artists, we're looking to add value to creative artists' projects and earn a decent return in the process."
Blumhouse Television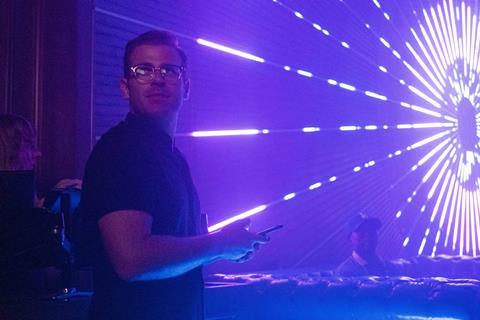 Year founded: 2017
Key shows produced: The Purge, The Loudest Voice, Into The Dark
Parent company: Blumhouse Productions
Launched as an offshoot of indie horror king Jason Blum's film company, Blumhouse Television saw a boost in 2017 when ITV Studios bought 45% of the then-fledgling TV studio.
Blumhouse — which works for the most part independently of its financial backer — has since made basic cable series The Purge, a spinoff from its film franchise; miniseries Sharp Objects and The Loudest Voice, for HBO and Showtime respectively; Facebook Watch streaming horror series Sacred Lies; and, again for Showtime, historical drama The Good Lord Bird. It has also made documentary films and series and even moved into foreign-language production with Netflix's upcoming Indian series Betaal.
Blumhouse's unique attributes are what co-president Jeremy Gold describes as "a very audience-facing brand and a signature strength in producing and managing costs". Those attributes have been put to use with Into The Dark, its feature-length film strand for Hulu, and a themed series of films from diverse filmmakers for Amazon Prime Video.
"We are leaning into our ability to make movies very efficiently through a kind of hybrid between TV and film," explains co-president Marci Wiseman. "As a result we have a great deal of creative autonomy and support up-and-coming filmmakers who don't have a ton of experience making wide-release movies."
Fremantle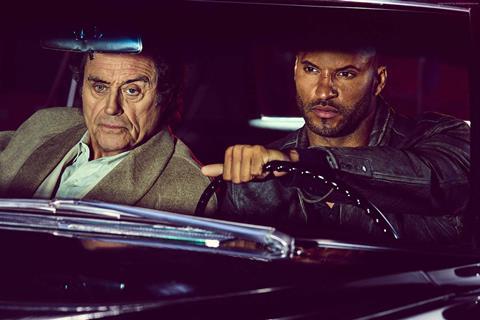 Year founded: 2017 (as FremantleMedia North America)
Key shows produced: The Tomorrow People, American Gods
Parent company: Fremantle
Global production and distribution group Fremantle is known in the US scripted world for American Gods, the Neil Gaiman adaptation now in its third season that the company produces for the Starz premium-cable network and sold to Amazon Studios for international streaming.
Dante Di Loreto, Fremantle's president of scripted entertainment for North America, suggests that as a full-service studio the company is primarily serving "the creative artist and the projects that they are developing and producing. We put them at the centre of our business and then our job is to find the most efficient way to bring that project to its audience.
Scripted Fremantle projects in the works include graphic novel adaptation Dark One, being developed for one of Comcast's US platforms, and a series version of Mervyn Peake's Gormenghast novels in development for Showtime as a co-production with the premium cable network. Currently in production under a worldwide deal with Apple TV+ is Mosquito Coast, which Luther creator Neil Cross is adapting from the Paul Theroux novel.
Pointing to projects such as Dublin Murders and My Brilliant Friend from other Fremantle companies around the world, Di Loreto says the US operation is building a reputation for literary adaptations.
ITV Studios America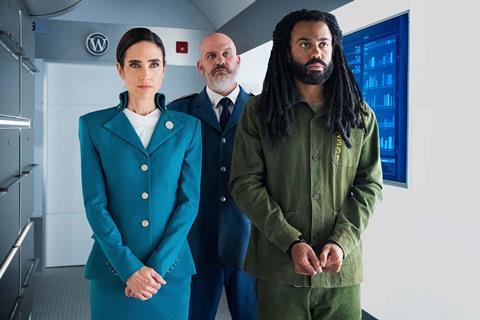 Year founded: 2015
Key shows produced: Somewhere Between, Good Witch
Parent company: ITV Studios
UK broadcaster ITV, already a big player in bringing unscripted formats across the Atlantic, launched its Los Angeles-based US scripted operation five years ago. ITV Studios America (ITVSA) operates as what president Philippe Maigret describes as "the mothership, with the resources and the core infrastructure to manage growth".
The endeavour's "creative engine", however, is in its joint-venture labels, says Maigret. These include Tomorrow Studios, a partnership with producer Marty Adelstein, and Circle Of Confusion Television Studios, a tie-up with talent management company Circle Of Confusion.
Tomorrow Studios will this year deliver Snowpiercer — the TV spinoff of Bong Joon Ho's 2013 feature — for TNT; upcoming global commission Cowboy Bebop for Netflix; recently ordered live-action manga adaptation One Piece, also for Netflix; and 1980s-set dramedy Physical for Apple TV+. Circle Of Confusion Television Studios is developing projects including action comedy Futuristic Violence And Fancy Suits for NBCUniversal's soon-to-launch streaming service Peacock.
ITVSA itself is making Good Witch for the Hallmark Channel and is in development with ABC Studios and Propagate on a US version of ITV's UK crime drama Bancroft, for the ABC broadcast network. Maigret says the operation is also developing projects for the US with international ITV labels including the UK's Big Talk, Denmark's Apple Tree and France's Tetra Media.
Lionsgate Television Group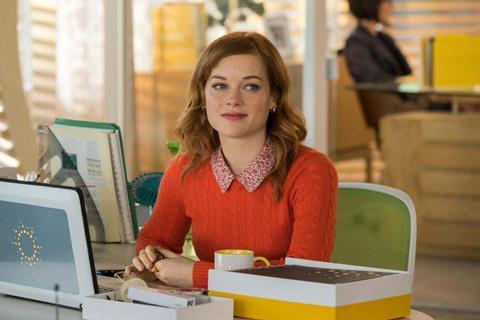 Year founded: 1997
Key shows produced Mad Men, Orange Is The New Black, Zoey's Extraordinary Playlist
Parent company: Lionsgate
Lionsgate was there at the start of the peak TV boom, producing — and often distributing — early high-end cable and streaming shows including Showtime's Weeds, AMC's Mad Men and Netflix's Orange Is The New Black. More recently, the studio has broadened its slate to include projects for broadcast networks and new streaming platforms and veered towards comedy with Zoey's Extraordinary Playlist for NBC, Mythic Quest: Raven's Banquet for Apple TV+ and Love Life for HBO Max. The TV group also makes a number of series for Lionsgate-owned premium cable network Starz.
Group president Sandra Stern suggests that in the TV world Lionsgate is distinguished by the fact "we very much like partners. We play nicely with others." One partner is BBC Studios Los Angeles, with which Lionsgate launched a venture in late 2018 to co-develop and co-fund scripted formats and original IP for the US market.
Teaming with another company active in distribution might seem challenging, but, says Stern, "we each try to take advantage of our strengths." The partnership's first two co-productions, both broadcast pilots based on UK scripted comedy formats, are Ghosts for CBS and This Country for Fox. If the pilots become series, distribution on Ghosts will be shared between Lionsgate and CBS while on This Country international rights will be divided between the BBC and Lionsgate based on the companies' "relative strengths in a particular territory", Stern explains.