While the 2017 North America box office has been marked by fits and starts, niche distributors are finding increasingly strong returns with diaspora-targeted titles.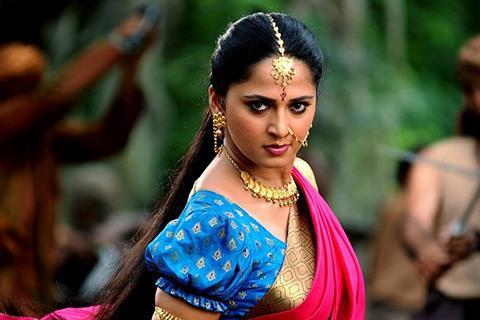 Earlier this summer, when How To Be A Latin Lover and Baahubali 2: The Conclusion burst into the US/Canada top 10, the numbers caught many industry insiders off guard. Starting theatrical runs that would eventually lead to grosses of $32.1m and $20.2m respectively, the Latino-targeted comedy and the Indian action sequel seemed to come out of nowhere to challenge that weekend's chart-topping Hollywood juggernaut The Fate Of The Furious.
But the box-office experts should not have been surprised, because the business of serving diaspora audiences — especially moviegoers of Hispanic and Indian and other Asian descent — is currently one of the healthiest sectors of the North American market. Demographics go some way to explaining the sector's vitality. Though its growth has slowed, the US Hispanic population has reached 58.6 million (according to a recent analysis by the Pew Research Center). Asian citizens number 18.3 million and now make up the racial or ethnic group with the fastest annual growth rate, at nearly 3%.
And both groups are film fans. According to a Motion Picture Association of America study, Hispanics bought 21% of cinema tickets sold in the US and Canada last year while making up 18% of the population. Those in the study's 'Asian/other' category accounted for 8% of the population but bought 14% of the tickets.
The US and Canadian market for Indian films is long-established. Recent hits include Hindi-language Bollywood dramas Dangal, with a $12.4m gross, and Sultan, with $6.2m — and the market has lately been expanding thanks to an influx of high-tech workers from South Asia. "These are people connected to India who are high earners with good disposable incomes," says Vaibhav Rajput, head of operations in the Americas for Sultan distributor Yash Raj Films. "They find home away from home through cinema."
The market has also grown because of recognition from US exhibitors. Over the past few years, says Gitesh Pandya, editor of the Box Office Guru website and a US marketing consultant for South Asian film, national circuits such as AMC, Regal and Cinemark "have learned how large the Indian moviegoing audience is and they've become major partners in playing these films, not just in first-tier markets but in the second- and third-tier markets as well".
Indian box-office hit Baahubali 2, which took $267m in its home market, is the latest arrival in an increasingly successful wave of Tollywood (Telugu-language) US releases. Opening in the US on April 28, day-and-date with its release in India, it benefited from a 500-plus location launch — in Hindi, Tamil and Telugu versions — and promotion on diaspora-focused media outlets such as Willow TV. The film also had a boost from upcharging for early screenings. Among American Telugu speakers, says Soma Kancherla, a partner in Baahubali 2 distributor Great India Films, "there are a lot of movie fanatics who want to watch a film on the first day and don't mind paying higher prices."
Films from other parts of Asia have not recently achieved the same kind of breakout success Stateside. Last year's Chinese blockbuster The Mermaid (which took $527m at home), for one, managed a relatively modest $3.2m in the US and Canada, despite being distributed by 'big' Sony (as opposed to frequent Chinese arthouse distributor Sony Pictures Classics).
Perfect timing
Distributors hope to learn from the Indian-American market by, for example, getting films into US cinemas closer to their openings in China or Korea. "The Indian guys figured this out first," concedes Dylan Marchetti, SVP of theatrical distribution and acquisition at distributor Well Go USA. "When there's a giant marketing campaign for a film in its home country, those marketing dollars don't just feed people living in India or China — any diaspora group is getting this information in real time."
Last July, Well Go opened South Korean horror hit Train To Busan (with $80.5m from its home territory) almost day-and-date in the US and in a dual release pattern that produced a solid $2.1m gross. "It's like doing two releases at the same time," says Marchetti of the strategy. "A 40-screen day-and-date release and a platform arthouse theatrical release."
Given its size, the US Hispanic audience seems to offer the biggest potential of all the diaspora markets, though that potential has not yet been tapped on a regular basis. How To Be A Latin Lover producer-distributor Pantelion Films, a joint venture between US mini-major Lionsgate (through which it distributes) and Mexican media group Televisa, has had other successes — some Spanish-language, some English-language and some, like Latin Lover, a mix. But it was the release of Instructions Not Included — with $44.5m the highest-grossing Spanish-language film ever in the US — in 2013 that shaped the company's current strategy, according to CEO Paul Presburger.
That comedy (starring and directed by Latin Lover lead Eugenio Derbez) showed the US Latino audience is "becoming more and more acculturated", says Presburger. Rather than stories dealing with immigration or politics, "they're really looking for universal stories. They want to see their own lives. They want to be part of the American fabric." And, he adds, "they need to see that these movies are high-quality and are marketed like Hollywood movies."
To better cater to this millennial Latino audience, Pantelion is getting involved in new content platforms — its films will feature on the Pantaya Spanish-language streaming service just announced by Lionsgate and Hemisphere Media Group — and doing more in-house production, some of it through the Globalgate local-language production consortium.
The company is also looking at a bigger production that might become what all diaspora market distributors hope for: a crossover hit that works for general audiences as well as a diaspora crowd. Pantelion and MGM are producing a remake of 1987 Goldie Hawn romcom Overboard, in which Derbez will star as a spoiled Mexican playboy who falls in with a single mother played by Anna Faris. It is set for a wide US release next April, in the same slot as Latin Lover.