The US streaming giants are investing heavily in Spain and Spanish-language content, and are transforming the kind of projects local producers are making.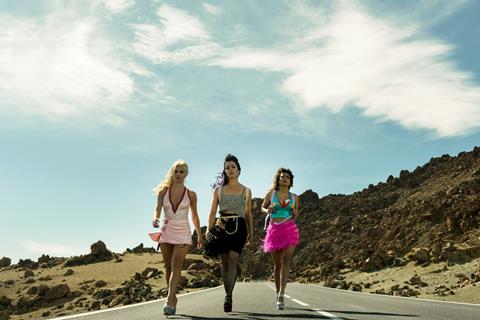 Spain's production boom is being driven by the US streaming platforms and high-end cable companies, attracted to the country for its locations, experienced crews, talent and the window it offers to the vast Spanish-speaking global market.
Spain can also be very cost-effective: production and post-production services often run cheaper than other parts of Europe such as France, Germany and the UK, and the enhanced fiscal incentives are a big draw.
Netflix chose to base its European production hub in Madrid in 2019, following the success of Money Heist, a series initially produced by Spain's Atresmedia group that became an international hit when it started playing on Netflix. Since 2016 the streamer says it has launched more than 50 local titles, participated in 70 film productions and worked with more than 35 partners. The company's physical footprint is expanding as it acquires soundstages and post-production facilities in line with the ongoing growth in production.
Diego Avalos, vice president of original content at Netflix in Spain, describes the company's presence in the territory in terms of the number of jobs it is providing. "In the original productions currently underway throughout the country, in different stages of production, we expect to have more than 1,500 jobs for cast and crew, along with more than 21,000 days of work for extras until the end of 2021," he says.
Ramping up production
Netflix is making up the time lost due to the pandemic lockdown in spring 2020. It is shooting at least three English-language series in Spain this summer — spy drama In From The Cold; steampunk series That Dirty Black Bag, starring Douglas Booth, Christian Cooke and Dominic Cooper; and the latest season of crime drama Top Boy.
Amazon is also sweet on Spain as a location for its international projects and is shooting The English, an epic western series starring Emily Blunt, in the country.
As for Spanish content, Money Heist creator Alex Pina has already released his next series for Netflix, Sky Rojo. And the company says it has scored a big success with the thriller Below Zero, a Morena Films production that launched on Netflix in January 2021.
The film, directed by first-time feature director Lluis Quilez and starring Javier Gutierrez, was reportedly the most-watched title on the site globally the week of its release. Further Spanish originals in production include Intimidad, Baruca and Si Lo Hubiera Sabido.
"Spain offers a cultural and scenic magnificence that is hard to compare," says Avalos. "Its monuments, gastronomy, architecture and natural landscapes make viewers from all over the world fall in love with this country. Also, impossible to forget, Spain is a bridge between two continents — Latin America and Europe — with a language that is shared by more than 580 million people worldwide."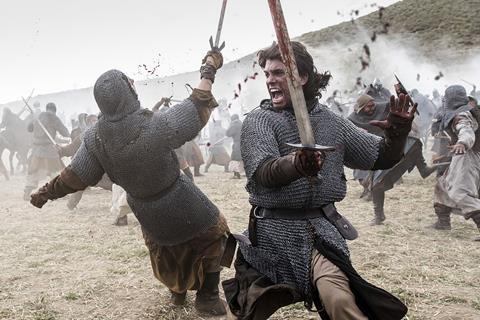 It is not just Netflix that is cranking up its Spanish-language content. HBO Spain produced Patria and 30 Coins by Alex de la Iglesia in 2020, and Amazon has the historical dramas El Cid and Boundless. The latter is in production and being produced by Spain's RTVE with Simon West directing. It is about the round-the-world trip made by Juan Sebastian Elcano and Fernando de Magallanes in the 16th century and stars Money Heist's Alvaro Morte as Elcano and Rodrigo Santoro as Magallanes.
Amazon is also making fast-paced period drama A Private Affair starring Aura Garrido and Jean Reno.
"Spain is a very important territory for us as it offers incredible talent from all areas including writers, actors, creators and technical crew as well as visually rich and
varied locations that allow us to offer our audience high-quality viewing experiences," says Maria Jose Rodriguez, head of Amazon Originals, Spain.
Investment at home
Movistar+, the country's biggest pay-TV company, is also investing to strengthen its position. It is forging alliances with international partners to make high-end content such as Rodrigo Sorogoyen's miniseries Riot Police, which premiered at San Sebastian Film Festival last year.
The company has scored a coup in securing La Fortuna, the TV directing debut of acclaimed filmmaker Alejandro Amenabar. The six-part period sea-faring drama is its most ambitious project to date and is being produced with AMC Studios and MOD Pictures. It is an adaptation of a graphic novel by Paco Roca and Guillermo Corral about the hunt for treasure from a Spanish ship sunk by the British in the early 1800s, and has an international cast that includes Karra Elejalde (the star of Amenabar's While At War) and Stanley Tucci.
"Amenabar wanted to tell this story and realised that a series was the best format for it," says Domingo Corral, head of original fiction at Movistar+. "It's difficult to compete with these US companies that have much bigger budgets than us, but luckily great Spanish talents like Amenabar like to keep working with us. Partners like AMC in the US are also key to see through projects as ambitious as La Fortuna that we would not have been able to do other­wise.
"We have agreements with companies including HBO Latin America, Peacock and Telemundo as well as HBO Max and AMC in the US that helps our content travel globally," Corral continues. "The same goes for most of Europe. The most difficult market for us is the UK, although we did sell The Plague [the first original series launched by Movistar+, in 2018] to the BBC."
Local producers remark that the presence of the US streamers in Spain is changing the kind of projects they are making. "Years ago, if we wanted to make a big-budget film, we had to shoot it in English for financial reasons," explains producer Sandra Tapia of Arcadia Motion Pictures. "Now they ask you to do it in Spanish. Platforms and majors want to make sure it works in the local market first."
Spanish is indeed the new English, agrees Netflix's Avalos. "It is important that a story maintains its authenticity, that it feels locally relevant," he suggests.
The US platforms are becoming embedded into the local industry, with many independent film producers either working with them directly or inspired by them to turn to TV as a format. For example, Tornasol Media and DeAPlaneta are working with German broadcaster ZDF on the series ANA. All In, starring Maribel Verdu.
And Avalon is working on Paula Ortiz's series The Red Virgin (La Virgen Roja), about Hildegart Rodriguez, the Spanish politician and intellectual who was murdered in 1933. Clara Roquet and Eduard Sola are writing the screenplay. Avalon is also developing series That Bloody Wall (Esa Maldita Pared) with actor/director Raul Arevalo, Isaki Lacuesta and Isa Campo. The series is based on the memoirs of a real-life bank robber.
The links between Spain's cinephile audience and the local industry are also clear to see in the growth of local streamer Filmin. The company doubled its 2019 annual turn­over to $17.9m (€15m) in 2020 and is now investing in production as well as theatrical distribution.
As elsewhere in Europe, the Spanish government is working to enshrine in law the amount of culturally Spanish content made by the streamers to prevent the sector becoming a mere service industry for the US giants. The required percentage of investment by streamers in audiovisual content by independent producers will go up to 3.5% (from 0.9%); specific to film, the required percentage of investment by streamers in independent producers will go up to 2% (from 1.8%).