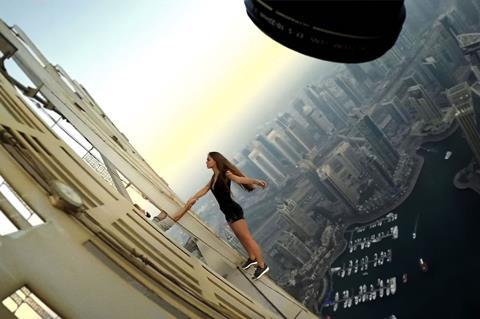 The multi-year filmmaking journey to create Sundance documentary Fantastic Machine started with a simple premise – comparing the difference between behind-the-scenes footage of Swedish news programmes with what is broadcast.
That contained idea mushroomed into a feature documentary that examines humanity's obsession with framing the world through the camera's lens. It now spans centuries, continents and many formats of photography and video.
Filmmaking duo Axel Danielson and Maximilien Van Aertryck, best known for their viral hit short Ten Meter Tower (2016), write, direct and produce their feature debut, which world premieres on January 23 in Sundance's World Cinema Documentary Competition.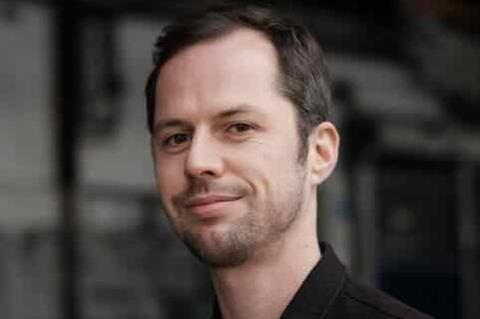 Van Aertryck narrates Fantastic Machine, which assembles mostly archive footage in an entertaining and thought-provoking package, covering the history and meaning of image making from 1839 to today. Footage includes everything from early Muybridge and the Lumiere brothers experiments to Leni Riefenstahl's Nazi propaganda films to contemporary war journalism and self-obsessed social media stars.
Van Aertryck says they both have a fascination for the camera as a tool and for the impact of images on society. They had gathered their own examples of images which "somehow speak to the image literacy and the use of the camera. At some point that archive was so big and vibrant that we said 'Okay, we need to make a film about this right now.'"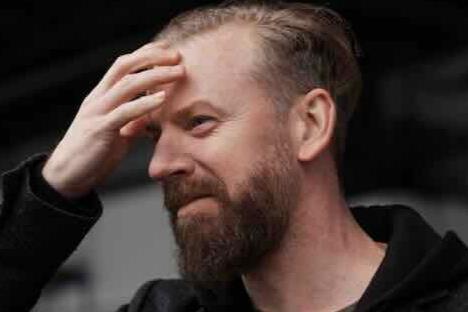 Danielson adds: "That starting point has grown to a film that's now related to media literacy. What is the image? Why does it look like it does?" Why, for example, does a person look different when they are on camera, compared to off camera? "This human behaviour is both scary and funny," says Danielson.
There is some new footage in the film – such as a camera obscura set up in a shopping mall and teenagers taking selp portraits. Initially the filmmakers thought of shooting more of their own footage, but that was impossible because of the pandemic. It turned out to be a silver lining. Van Aertryck says: "In the end, that was great because we got even deeper in the depth of the internet and different archives."
Going back into history was also important for context. "Early in the process, we understood that if we're going to make a film about the camera and the image we have to become experts on that topic," says Van Aertryck. "We opened the historical books to know what was the first photographic image ever taken, what was the first image of a human being who would make propaganda films, etc. And that was actually very helpful because it was something that we actually could build into an intro for the film."
Danielson adds that the structure is not just chronological. "One structure is historical. The other [narrative] arc is associative, and looking at connections of themes."
Storytelling structure
Creative advisor Kalle Boman, who is a creative partner of Roy Andersson and mentor of Ruben Östlund, was a great help with the storytelling structure. "In the whole process, there was a very fine line of how can we be entertaining and at the same time informative – without making people feel that they are watching a lecture. That is absolutely not what we wanted, we want it to be a very entertaining piece," Van Aertryck says.
Editor Mikel Cee Karlsson, who also edited Triangle of Sadness, was also another important collaborator. "Mikkel was an immense help - because when you are a duo of directors and producers and you're so embedded in the years-long process of finding footage, it helps tremendously to have someone come from the outside to help you craft a structure," Van Aertryck says.
It is the first time the pair have used narration in their work. Danielson says it comes out of "necessity….because with a lot of these scenes, you need a little more information to see the humour or to see the human side of things or to you know, see the absurdness of it."
They used audience test screenings to look at audience engagement levels across the whole film, and worked with marketing producer Kathleen McInnis, based in Los Angeles, to understand different reference points for American and global audiences.
Clearing rights was another key step. As Van Aertryck says, "We understood very early that every image actually belongs to someone. So we did detective work, we have identified over 200 copyright holders in the film, and we contacted the vast majority of them and were granted permission for the rights. We were working closely with a media lawyer to make sure everything is in place."
Erik Hemmendorff and Ruben Östlund executive produce for their company Plattform Produktion, where Daneilson and Van Aertryck have been collaborators for a decade. The topic of the film was a fascination for the producers as well – Östlund often speaks of the influence YouTube viral videos have had on his own filmmaking. Co-producers are SVT, Film I Vast and Bullitt Film, with support from Swedish Film Institute, Danish Film Institute, Nordisk Film & TV Fond, ARTE GEIE, Swedish Arts Council, Gothenburg municipality and Kathleen McInnis' See-Through Films. Heretic Outreach handles international sales.
Future projects
As they say in the film, there is an extraordinary volume of content being created now (from the planet's estimated 45 billion cameras). But at some point they had to just stop their filmmaking process without adding new material. The topic will continue to inform their future work.
They are both involved with the UNESCO-founded programme Media and Information Literacy, and plan to create a book in 2023 related to Fantastic Machine that can be used for educational purposes as well. Their next film will also be about image-making – entitled Money, Money, Money about financial systems and imagery.
Danielson says, "This is not the end of this topic. I think we will continue to work with these ideas in different forms. The interest hasn't shifted. We still have new folders to share saying, 'Have you seen this clip?' It's an interest that just continues."
Van Aertryck continues, "The aim of the film is also to hopefully make the audience ask themselves the same question we ask ourselves – tomorrow if a new viral clip or propaganda video comes out, will you have a different gaze that you had maybe before seeing the film and will it make you see something a little bit more clearly, a little bit more sharply?"
He adds, "Something that is at the core of this film is the simple observation – how is it we spend 12 years in school learning how to read and write and analyse text and just be extremely critical of things that we read, but we're still not doing that with imagery, at least really not at the same level? If we could do that, I would be very hopeful."