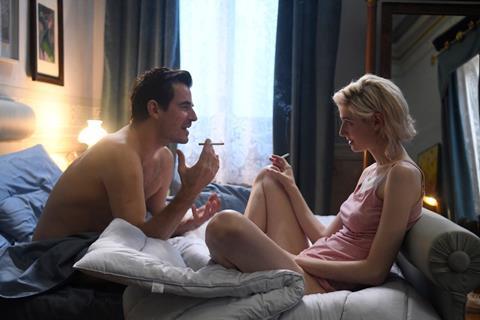 Is closing a major film festival a glamorous privilege or the death knell for a film's international prospects? Pulling the curtain down on Cannes, Venice, Toronto, Berlin or Sundance can sound like a premium opportunity, but the reality is that many view the slots as problematic.
"If you're trying to sell your films, there are logistical challenges [to closing a festival] — the industry has departed and the trades have finished [publishing dailies]," notes Lawrence Atkinson, CEO at London- and Los Angeles-based PR firm DDA.
In Cannes, for example, the majority of industry executives and trade journalists have left town several days before the closing night. Many of those who attend Venice have, by its close, jetted off to Toronto, while the Canadian festival is likewise front-loaded and attention dies down by the second weekend. Sundance faces a similar scenario.
"If you're in Toronto looking for US distribution, programming late in that festival can be potentially harmful because the industry leaves," notes UK producer Stephen Woolley of Number 9 Films. "I do think it's a poisoned chalice [the closing-night slot], but opening festivals can be a poisoned chalice too because there's an expectation your film has to be great. All the pencils are sharpened, everyone's got their notepads open."
Berlin reinvented its closing-night slot some years ago by rescreening the winner of the Golden Bear as its closer (Cannes also showed the Palme d'Or winner in its closing slot for 2016 and 2017).
Hitting the mark
However, while the market often views closing slots with some disdain, and a look at many of the films selected to close major festivals in the last five years reveals a list of titles that largely failed to break out, there have also been notable exceptions.
Take Cannes this year. After an underwhelming closing lm in 2018 in the form of Terry Gilliam's troubled The Man Who Killed Don Quixote — which followed two years without a closing-night screening — the festival selected Olivier Nakache and Éric Toledano's French comedy The Specials to close the 2019 festival (renamed the Last Screening). The film was a hit, with strong buzz from the largely French audience and a positive critical reaction, which should tee it up well for its release in France via Gaumont this month.
"If you're already set up with distribution and you have a trajectory in mind, it's totally fine to close these festivals," says Atkinson. The world premiere of Danny Boyle's Yesterday closed Tribeca Film Festival in May, a screening that was used as a springboard into its US rollout in June via Universal, where it grossed a decent $73m. And HanWay Films has done brisk business on this year's Venice closer The Burnt Orange Heresy, directed by Giuseppe Capotondi, selling out most major territories within a few weeks of the end of the festival, including a hefty deal with Sony Pictures Classics for multiple territories.
"By being in a festival like Venice, you still get a weight of attention because you're premiering at an A-list festival," adds Atkinson. "A closing-night slot is always an accolade, and it stands out from the rest of the programme."
Closing a top-tier festival is also a major event for the filmmakers and can be a particularly good audience moment. This tends to be the case at city festivals such as Toronto, London and Tribeca that attract the general public.
The BFI London Film Festival is closing with the European premiere of Martin Scorsese's The Irishman this month, an event that is likely to generate audience buzz ahead of the Film's UK cinema play and rollout on Netflix. "How many people are excited about that [ The Irishman]? Me, for one," says Atkinson, who is not working on the picture. "It's a great opportunity for that lm to engage with the voting community."
He makes a salient point. A buzzy BFI London Film Festival closing night will grab the attention of Oscar and Bafta voters based in the city, a calculation likely not lost on Netflix.
CLOSING FILMS, 2015-19*


Sundance 2019 Troop Zero
Cannes 2019 The Specials
Venice 2019 The Burnt Orange Heresy
Toronto 2019 Radioactive
Sundance 2018 Hearts Beat Loud
Cannes 2018 The Man Who Killed Don Quixote
Venice 2018 Driven
Toronto 2018 JT LeRoy
Sundance 2017 The Incredible Jessica James
Cannes 2017 Palme d'Or winner The Square
Venice 2017 Outrage Coda
Toronto 2017 C'est La Vie!
Sundance 2016 The Fundamentals Of Caring
Cannes 2016 Palme d'Or winner I, Daniel Blake
Venice 2016 The Magnificent Seven
Toronto 2016 The Edge Of Seventeen
Sundance 2015 Grandma
Cannes 2015 Ice And The Sky
Venice 2015 Mr. Six
Toronto 2015 Mr. Right
*Berlin has closed with the Golden Bear winner since 2011