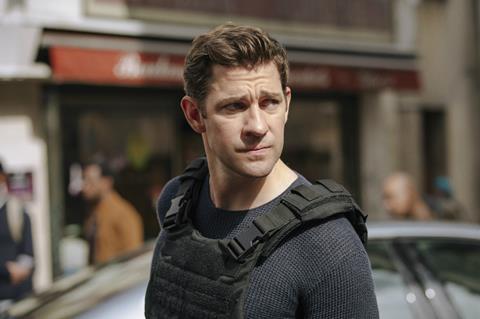 As Amazon Studios debuts its thriller reboot series on Friday (August 31), an entertainment veteran, and one of the brains behind the monster hit Lost, muses on the opportunities in today's landscape and why his eye is on the future.
Even a seasoned Hollywood writer-producer like Carlton Cuse can have a hard time keeping up with the fast-evolving TV world.
"The velocity of change in the television business is insane," marvels Cuse, whose credits include Nash Bridges, Bates Motel and The Strain, not to mention one of the key broadcast network series of the past 20 years.
"I look back at Lost and it reminds me of people who lift cars off of babies," Cuse jokes about the classic Noughties series on which he was co-showrunner with Damon Lindelof. "It's hard to fathom that we made 24 hours of that show in the first season, 23 in the second, 22 in the third… Graham and I just spent three-and-a-half years making eight hours of Jack Ryan."
Cuse is comparing his time on Lost – for which he won an Emmy and a slew of other awards – with the job he and Graham Roland (pictured at bottom, a writer on Lost's final season) are currently doing as developers and showrunners of Amazon's techno-thriller Tom Clancy's Jack Ryan, whose eight-episode first season starts streaming on August 31.
Based on the character created by blockbuster novellist Clancy and brought to life in 1990s features including The Hunt For Red October, Patriot Games and Clear And Present Danger, the Jack Ryan series has the kind of grand-scale action, international locations and generous budget – reportedly $8m-$10m an episode – that most drama series in the pre-streaming era could only dream of.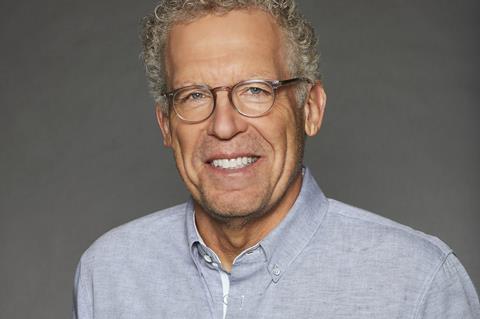 "Amazon gave us the money and the time to make this like a theatrical movie," says Cuse on the phone from the Colombian location of the series' second season. "We wrote it as one giant eight-hour block and we shot it and thought of it as one big eight-hour movie."
The series' title character – played with a mix of boyish charm and muscular presence by John Kraskinski – is a younger version of Clancy's ex-Marine CIA analyst, pitted, on his first field mission, against a band of Middle Eastern terrorists.
Updating the Jack Ryan persona for a modern audience
Besides having to come up with their own present-day narrative, Cuse and Roland also wanted to update the Ryan persona. Clancy's original hero, says Roland, was "more of the classic John Wayne character, who can do no wrong and never suffers on the inside. We wanted to make him a little bit more vulnerable."
The relatively shaded depiction of Ryan's adversaries is a function of both the series' running time and its more modern sensibility, says Cuse: "We thought it was an interesting and different approach to really humanise our bad guy, particularly since he was a Middle Eastern terrorist. We wanted to surround him with some other characters that covered a broader spectrum of types. His wife is a very heroic and positive portrayal of an Islamic woman. We had an Islamic female writer on staff and we had Islamic consultants. We wanted to write a show about a bad guy, not a bad culture."
To better cater to a global streaming audience, meanwhile, the showrunners went for a slightly different geopolitical viewpoint from the Clancy books, the first of which was published in 1984. "They take a very American perspective," concedes Roland, a former US Marine himself. "Not quite jingoistic, but America's definitely the good guy. We didn't want our show to be jingoistic, we wanted it to be global."
During its long gestation with production partners Paramount, Skydance and Platinum Dunes, Jack Ryan survived executive shuffles and a regime change at Amazon Studios, with head Roy Price (ousted after sexual harassment allegations) being replaced in February by Jennifer Salke.
Fortunately though, the series – renewed for a second season four months before its first season debut - proved a good fit not just with Amazon's bookseller roots but also with the streamer's recent shift in strategy towards bigger, broader-appeal projects.
"We were just the right show at the right time," says Cuse, who reveals that the second season – about the assassination of a US politician in a South American country – will be "a little bit more of a mystery and an investigation, but it's even more action-packed than the first season."
Netflix, next steps, and an awareness of network TV's enduring appeal
After the second season shoot, Cuse will start preparing for production on Locke & Key, the horror fantasy series he is working on with comic book writer Joe Hill for Amazon's streaming rival Netflix.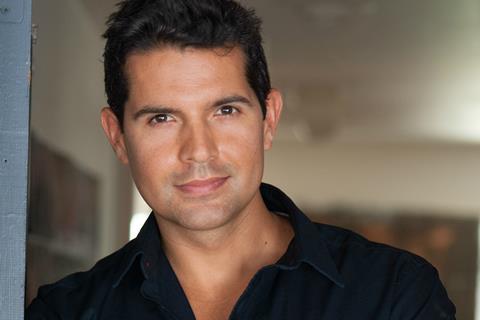 He will also turn his attention to projects in the works under the four-year overall deal his Genre Arts company signed last year with Disney's ABC Studios.
Cuse is counting on that deal to help him make more of the "elevated genre" and cross-genre programming he usually favours. And though ABC Studios, which was home to Lost, is best known as the sister production unit of the ABC broadcast network, the deal also has Cuse developing shows – among them, he reports, "a couple of things based on Disney IP" and "a big, world-building show" – for streaming outlets, including the much anticipated Disney service due to launch next year.
Cuse's feature career – he wrote the screenplay for Dwayne Johnson's San Andreas and was one of the writers on the star's spring hit Rampage – appears to be on hold for the moment.
While he concedes that in the current climate it would be "much harder" for a broadcast network to land and finance a series with the ambition and scope of Lost, Cuse maintains that network shows still have a place in the fast-changing TV business.
"There's an audience that still watches those shows and cares about those shows," he points out. "When you make something like This Is Us, or The Good Wife, or Empire you can get really big and committed audiences. I'm not at all averse to making network television and we'll be developing shows for the network as well."
But when he signed his ABC Studios deal, he says, "[o]ne of the big mandates for me was to make streaming shows for the Disney DTC [direct-to-consumer] service. I also have projects set up at other streaming companies under my Disney deal. I'm very much focused on the streaming business."