Locarno Pro's Markus Duffner is cementing the industry initiative's brief to support auteur cinema and future filmmaking talent.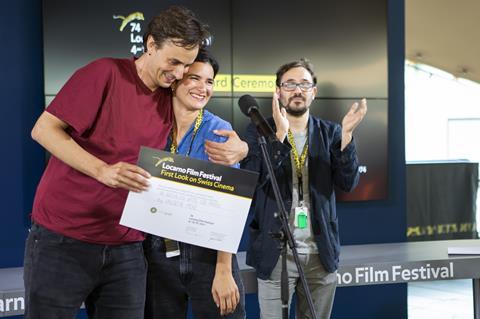 In his second year as the head of Locarno Pro, Markus Duffner has turned his attention to finetuning after last year's edition. "One new initiative we have had in the pipeline since 2019 is the Swiss Films Previews. We had to cancel it in 2020 because of the pandemic," he recalls.
The planned long-term partnership with Swiss Films will present excerpts and trailers of brand-new Swiss films to an audience of industry professionals on August 5. Swiss Films Previews will build on the experience of First Look, Locarno Pro's work-in-progress section, which last year featured Switzerland as its focus country.
This year's First Look, meanwhile, will for the first time focus on Germany, thanks to a partnership with German Films. Six films, all currently in post-production, will be presented to international buyers, sales agents, post-production support fund representatives and festival programmers at the Rialto cinema from August 5-7. The titles include Felicitas Korn's adaptation of her 2020 novel Drei Leben Lang, queer feminist filmmaker Julia Fuhr Mann's hybrid documentary Life Is Not A Competition But I'm Winning and Iran-born Behrooz Karamizade's debut feature Empty Nets.
Previous editions of First Look have provided a platform for new films from territories including Israel, Poland, Serbia, Chile and Colombia.
Meanwhile, the number of new and up-and-coming producers selected for the Match Me! networking platform has increased to 32, from last year's 24. Covid‑19 restrictions have now lifted in Switzerland, so everyone is expected to be onsite in Locarno from August 4-10.
The Match Me! line-up is assembled from countries as far apart as Dominican Republic (Alexandra Santana of Minervas Producciones and Leticia Brea of Menos es Más Producciones) and Taiwan (Alice You of Flash Forward Entertainment and Kuek Shee-Heng of Aview Images), and also includes the UK's Sorcha Bacon (Try Hard Films), Latvia's Alise Rogule (Mima Films) and France's Thomas Hakim (Petit Chaos).
Alliance 4 Development, another of Locarno Pro's initiatives for producers, has also undergone some modifications, expanding for its seventh edition to include Austria as a fifth territory alongside France, Germany, Italy and Switzerland.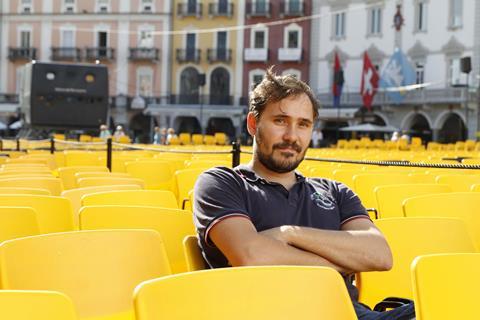 "We had been talking about Austria joining since last year, as it made sense to have a neighbouring country to Switzerland as part of the initiative," Duffner explains. "We are very happy with the quality of projects selected, with different kinds of genres and production set-ups."
While three projects have been selected from Swiss producers, the other four countries are represented with two projects each. Austria will be in Locarno with Somalia-born Mo Harawe's debut feature The Village Next To Paradise, from FreibeuterFilm, and Thomas Woschitz's drama The Beginning Of Gravity, to be produced by KGP Filmproduktion.
An innovation this year will see the 11 selected Alliance 4 Development projects in the running for the Alphapanda market breakout award, consisting of consultancy services to the tune of $3,000 (€3,000).
Future skills
In keeping with the festival's spirit of discovery, Locarno Pro also offers young film professionals from around the world a chance to become acquainted with the nuts and bolts of the industry and its future challenges through the Industry Academy training programme and the U30 discussion forum.
Goals for the participants of the Industry Academy (August 3-9) include acquiring tips to progress their careers and building up a network of contacts. The attendees come from sectors such as world sales, marketing and traditional and online distribution as well as exhibition and film programming.
U30, on the other hand, is a three-day, invitation-only event for young professionals under the age of 30 who have previously attended one of the Locarno Industry Academies around the globe. They arrive at the festival looking to network and brainstorm about the future of the film industry.
This year's 10 participants come from countries as far-flung as Brazil, Kenya, France and Venezuela, and include Amanda Kadobayashi, licensing and production co-ordinator at Brazilian distributor Vitrine Filmes; director/producer Wambui Gathee, screenings manager of East African Documentary Film Fund's Docubox; and Clément Chautant, head of festivals at French sales agent Indie Sales.
Elsewhere, Locarno Pro's programme of discussions and talks will include masterclasses by producer Christine Vachon, former Israel Film Fund executive director Katriel Schory and international film publicist Lucius Barre, as well as a presentation by Neon on the distribution of original-language films in the US.
In addition, two years after the Heritage Online database of classic-film rights was launched, Locarno Pro will for the first time actively restore past Locarno features and will now be turning its attention from last year's discussion on the role of archives to look at the various distribution windows available for the circulation of classic films. There will be contributions by speakers from Film Movement, LAB111 and the Cineverse NFT film platform, among others.
Spotlight: The StepIn think tank returns to debate the big issues facing a sector in flux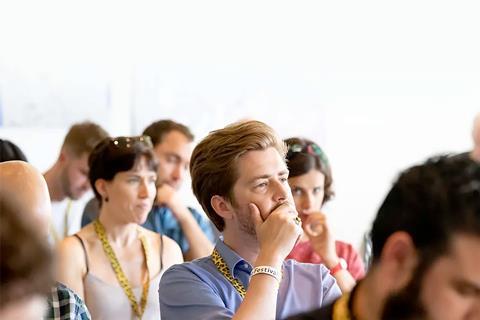 "We are going back to our traditional model of focusing on industry issues after taking a step back last year to look at the health of the film industry," says Locarno Pro head Markus Duffner about this year's edition of the StepIn think tank, an invitation-only event on August 4 at the Hotel Belvedere.
The morning will begin with an "out-of-the box" introduction from Guido Lara, founder and CEO of Mexico's Lexia Insights & Solutions, which promises, says Duffner, "an overview of a wide array of cultural, economic, political, commercial and marketing trends — pieces of a post-pandemic puzzle".
This is followed by keynotes from Elissa Federoff, president of theatrical distribution at US distributor Neon, and Danielle Turkov Wilson, founder and executive director of Think-Film Impact Production, before closed-door roundtables see the think tank's 40-plus participants brainstorm on four key issues.
"We want to focus on the structural changes within the film industry and look at how several changes had already been going on before the pandemic and have since accelerated," Duffner explains. "For those in the industry, there is the need to ask where we are going and whether we should have a rethink about where our audiences are and how to approach them."
The roundtables will focus on the theatrical ecosystem; opportunities for film production and film financing; festivals and markets: the future of physical events in the hybrid era; and gender equality and social impact in the film industry. A video of the final wrap session will be available to subscribers the next day, in the Locarno Pro Reserved Area of the festival's website.
"It's quite American-oriented this year as far as StepIn's participants are concerned," Duffner notes, pointing out that executives from Paramount, Neon, A24, Oscilloscope, FilmNation, Bleeker Street, Film Movement, Sundance and Kino Lorber will be attending.
But Europe is also well represented by figures including BFI head of inclusion Melanie Hoyes; Eurimages' executive director Susan Newman Baudais; EFM director Dennis Ruh; and Rotterdam's festival director Vanja Kaludjercic. Representatives from Netflix, Mubi, Swiss streamer Blue and NFT film platform Cineverse will also be on hand.