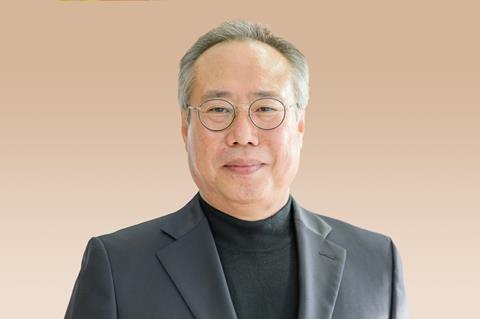 A founding member of Busan International Film Festival (BIFF), Oh Seok Geun was general manager of the festival between 1996-2000 and chairperson of the Korean Film Council (Kofic) from 2018-21 before being appointed this spring as co-director of the Asian Contents & Film Market (ACFM).
Oh's directing credits include The 101st Proposition (1993) and Love Is A Crazy Thing (2005), and he served as director of Busan Film Commission and president of the Asian Film Commissions Network from 2010-16.
Tell us about joining ACFM and running the market during a pandemic.
I joined in March when the budget was already set on the basis of last year's online edition, which went quite well in consideration of the pandemic. This is a year of preparing not just for this hybrid edition, but for drawing up bigger plans and vision for the future. We can't invite any overseas guests so it's not a normal year. We're thinking about next year and the year after that, and how the market can collaborate with the film festival.
BIFF's identity is primarily about discovering, supporting and introducing Asian films and filmmakers, and ACFM should be a part of that from an early stage, not just as a place for sales but for information networking about new trends and creating opportunities to meet key players from around the world.
What are you most looking forward to this year?
This year's focus is on encouragement and appreciation. For instance, while I was at Kofic, I realised importers of foreign films to Korea were not eligible for government support in the pandemic even though they play an important role in how citizens can enjoy diverse film cultures from around the world. We know how hard they and others in our industry work and we appreciate in these hard times that they are not giving up on films.
So for our conferences, we are intentionally putting a focus on how the Korean film industry — including independent filmmakers and OTT service providers — are working this year, to share our thoughts with each other and with the rest of the world. We will be able to do this in Korean, recorded ahead of time and edited with English subtitles, and it will be streamed during the market period.
How do you see ACFM shaping up as the impact of the pandemic continues to be felt?
ACFM needs to be more than a place for sales of completed products and when it comes to projects and collaboration, there are talks you can only have face-to-face. We are a public service organisation, so we should stand for those who are weak and have no connections. Stars like Bong Joon Ho and major players like CJ Entertainment will make their way with or without us because they have their own business routes now. But for others without such networks, we have to provide opportunities to meet with buyers and make connections. It's important that we be in solidarity with Asia in this way.