In 2013, Screen profiled a new generation of business-to-business websites seeking to capitalise on rapid technological changes in the industry. Colin Brown reports on how far things have come.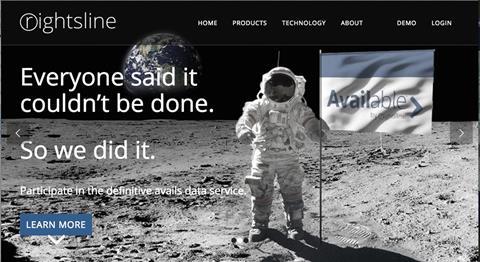 Last year, when the three co-founders of Amazon's film festival submission service Withoutabox entered the rights management business with the creation of Critical Mass Studios, their first order of business was to buy Rob Delf's Rights-line. Their stated objective was to be at the centre of the value chain for rights, serving as the common nexus for rights holders, licensors, distributors, promoters and brands in a world made ever more complex with the emergence of countless digital platforms.
The immediate goal was to develop the technology for studio customers, offering them real-time availability calculations in a way that fit into their own legacy systems — which could still be as basic as an Excel spreadsheet. The next target was to be independent film-makers.
"In 2012 our entire system was re-written with an eye on becoming the most configurable, user-friendly rights management system for the largest (and smallest) rights-holders around the world," says Delf, who is now also president of Critical Mass Studios. "Since our merger, our brand hasn't changed but our access to the resources we need to offer the most advanced and robust enterprise software-as-a-service (SaaS) platform has grown. We are a team of 30 in North America and Europe."
Delf claims Rightsline is the only company in its space that offers a fully transparent API to any partners seeking to marry its technology with their own systems. "For a long time, the industry has needed an efficient way of managing 'avails' for large MSOs and aggregators," he says. "At times, Rightsline becomes the system of Title Record; in other cases Rightsline sits between two legacy systems and acts as a better-built user interface. Our SaaS system is flexible and configurable so we don't need to overload a customer not ready to jump in for the entire product."
Launch date Founded 1999, relaunched 2009.
Key executives Rob Delf, CEO.
Cost to users Undisclosed monthly fee. No long-term contracts required.
Ownership structure Merged in 2013 with Critical Mass Studios.
Business model Software delivered to support end-users on a monthly cost basis.
www.rightsline.com