French mini-major Pathé is keen to be recognised for fully financing awards hopeful Coda, as the theatrically focused company emerges from a period of pragmatism working with the streamers.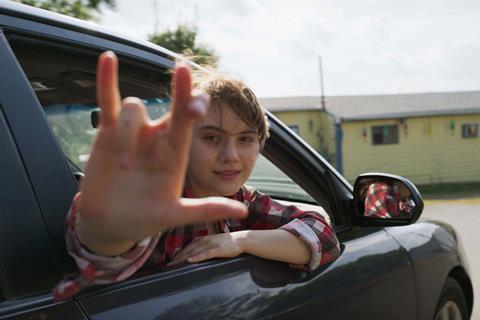 Ardavan Safaee, president of Pathé Films, is sitting in a bar near London's St Pancras train station ahead of a Friday afternoon Eurostar back to Paris. He has just finished his first visit to the company's UK arm in two years.
The London-based team behind films including Misbehaviour, The Duke and the upcoming The Lost King works autonomously but, prior to the pandemic, Safaee would visit every two months.
It is late October and the awards season is beginning to simmer. Safaee is talking enthusiastically about the role Pathé has played in getting Sian Heder's 2021 awards season contender Coda off the ground.
Amid all the buzz about AppleTV+'s record-breaking $25m acquisition of the film at Sundance in January, Safaee wants to make clear Coda, a remake of 2014 French hit La Famille Bélier, is a Pathé film, fully financed by the company's main Paris-based operation. "We had never fully financed a movie like this out of France," he explains. "It was a big risk and a bold move at the time."
Pathé was not involved in La Famille Bélier, but had a longstanding relationship with its producers Philippe Rousselet and Fabrice Gianfermi at Paris-based Vendôme Group. The pair had partnered with a post-Lionsgate Patrick Wachsberger on a US remake.
"They were trying to fully finance it on the market and Philippe came to us because we had a deal on English-language films," Safaee explains. "Since it was a French movie that had been a massive hit in France, we thought it was a great concept."
Pathé invested $15m and after a successful launch during Cannes in 2019, where Pathé and Wachsberger tied up a number of pre-sales, the search for a US distribution partner stalled with the arrival of the pandemic in early 2020. "The American distributors were not there anymore to buy the film," says Safaee.
The AppleTV+ offer, when the film finally premiered at Sundance in January 2021, was a life-saver but the deal stirred up controversy when Pathé attempted to buy back territories it had sold previously to independent distributors.
"It was a great deal, but it was also very stressful," he says. "It was a hard game at the time. We didn't have the intention of harming the independent distribution market because we're part of it, but we didn't really have a choice."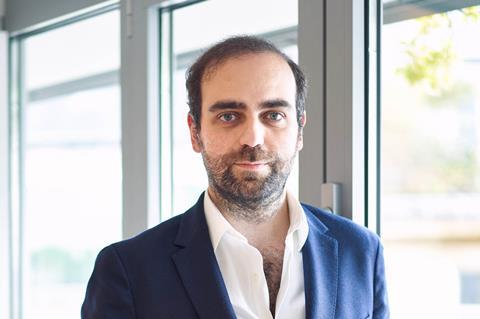 Making adjustments
It would be the first in a number of pragmatic choices made by Pathé as it grappled with the impact of the pandemic on every aspect of its business. These included its collaboration with Netflix on French hitmaker Dany Boon's feature Stuck Together, which shot in the autumn of 2020 and debuted on the platform this October. Tapping into the mood of France's first lockdown, the comedy revolves around the inhabitants of a Paris apartment building thrown together by the pandemic.
Pathé has been working with Boon since his 2006 feature debut The House Of Happiness, making inroads at the French box office with his films. Boon's last four releases each grossed more than $35m, while his 2008 megahit Welcome To The Sticks remains France's highest performing French-language release ever, with 20.4 million tickets sold for a gross in excess of $150m.
As the owner of more than 1,000 screens across Europe, Pathé is wholly committed to theatrical releases. But working with Netflix seemed like a good option in a period that saw French cinemas shut for 14 weeks in the spring of 2020 and then again from October 2020 to May 2021.
"This one was very particular because it was designed during Covid. We had another movie with Dany Boon that was supposed to shoot for theatrical release that couldn't go ahead," says Safaee. "Then Dany came up with this idea. We said given that we don't know when Covid will end and when business is going to recover, let's do it with Netflix."
Pathé oversaw the development and production of Stuck Together, in collaboration with Gaëlle Mareschi, director of international original film for Net­flix in France, and David Kosse, the platform's vice president of international film in London. Under the partnership,
Netflix fully financed the picture and has retained all the rights. Safaee suggests it is not a route Pathé wishes to follow on a regular basis, but does not rule out working with the platform in the future.
"Our business is to keep our IPs. That's the reason we're still alive. During Covid, we were able to keep our head above water thanks in part to our library, so keeping hold of assets is important for us," he says.
With cinemas now open in France, Pathé's focus in the territory has reverted to French-language theatrical fare with local and international ambitions. It also launched a TV drama division this summer, but Safaee does not expect anything to come online for at least another 18 months.
"In the past, we've done up to 16, 17 films in a year; now the aim is to do less but better, and to focus on more event, cast-driven movies that can work at home and internationally," says Safaee of the company's features strategy.
"What we've seen since cinemas reopened in May is that it's the big event movies that work," he adds, citing films such as Marseille-set thriller Bac Nord (aka The Stronghold), which generated 2.2 million admissions for a gross of $16.4m; Arthurian tales spoof Kaamelott: First Instalment, which sold 2.6 million tickets for a $19.6m gross; and Pathé's own costume drama Eiffel, which drew 1.3 million spectators for a $10.9m gross.
2022 slate
The company has a raft of high-end features in production and post-production for release in 2022, including Martin Bourboulon's two-film adaptation of Alexandre Dumas' classic The Three Musketeers, Jean-Jacques Annaud's Notre-Dame On Fire, Guillaume Canet's Astérix & Obélix: The Middle Kingdom and Christophe Barratier's Marcel Pagnol adaptation The Time Of Secrets.
The slate is heavily skewed to iconic French properties at a time when they are also being targeted by US platforms and studios ratcheting up investment in European productions and IP.
"It takes a lot of money and risk, but we need to take those risks because, well, the streamers are doing a great job producing films with great budgets, and I think French and European IP and culture should be treated by us," says Safaee. "France is now being taken by all these other actors and platforms, so we have to think how can we produce and distribute films, and communicate in a way that we're actually talking to the rest of the world."
The fact that the wider Pathé Group is a privately owned company, still overseen by its 87-year-old co-chairman Jérome Seydoux who comes to the office most days, is to its advantage, suggests Safaee. "It is organised and managed as a strong corporate company but, because it's also a family company, the greenlighting process can be more fluid."
He reveals the company has toyed with making some of its French IP-based productions in the English language to widen their reach, but decided in the end to stick with French.
"We were tempted with Eiffel, but then we thought we can't do that," says Safaee. "It's a tricky thing for us, working out how to do our films in French and still be able to sell them to the rest of the world, but we can't bring our culture onto the screen in English."