The director of Cannes hit and Sarajevo closing film The Lunchbox talks about corralling a host of international producers, embracing the chaos of Mumbai and new scripts.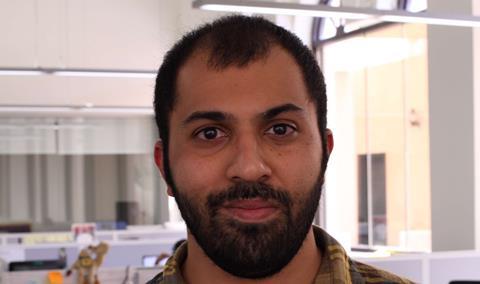 Screen talks to Mumbai-born director Ritesh Batra about Cannes Critics' Week hit and Sarajevo Film Festival closing film The Lunchbox.
Irrfan Khan and newcomer Nimrat Kaur star in Batra's heartwarming feature debut about a disillusioned accountant who starts a relationship with a housewife through notes in a mis-delivered lunchbox.
The film also explores the daily lives of Mumbai's Dabawallas, the workers who collect freshly cooked food in lunch boxes from the residences of mostly-suburban office workers, deliver them to their respective workplaces and return the empty boxes back to the customer's residence by using various modes of transport.
The Match Factory has virtually sold out on the romance-comedy, which was snapped up by Sony Pictures Classics during Cannes.
Producers on the diverse international co-production were Guneet Monga of Sikhya Entertainment, Anurag Kashyap's AKFPL, DAR Films and the National Film Development Corporation (NFDC) from India. Co-producers included French ASAP Films and German Rohfilm and American producer Lydia Dean Pilcher via her banner CineMosaic. Backing also came from Medienboard Berlin-Brandeburg and CNC, among others.
Where did the inspiration come from for this film?
In 2007 I came back home to Mumbai from the US to work on a documentary about the Dabawallas. There have been a few of them. I wanted to find a personal way into their process.
I followed a group of Dabawallas around for a week and became friendly with them. It was just me, no cameras. I stayed with them from morning to evening and I became friends with one particular group. But I became more interested in the people making and eating the food and I eventually abandoned the documentary idea.
The script went through quite a few established script workshops: Rotterdam, Berlinale, Torino, Goa. Did that give you confidence?
In 2011 I had a draft that was working for me on the page. Then I began applying to all the co-production markets. I knew what I needed but I ended up getting some unexpected and useful suggestions along the way. The money came together quickly, in little under a year. You meet so many people at the events and thankfully there were many that really connected with it.
It is quite a feat to have managed so many partners on the film…
Yes, I think that helped the final product, actually. I was initially concerned about the number of partners but I chose them all and they gave me a lot of clarity and direction. That said, because there are a lot of voices you have to hold onto your initial impulses.
Your actors were fantastic. Is it right that you had a six-month rehearsal period?
More like four months, actually. It took us a while to find Nimrat. We auditioned a lot of people but I discovered Nimrat after seeing her in a play in Mumbai. It was great that she came from theatre. It meant that she had the right mind-set for the part because she was prepared to invest time.
The city is a chaotic one. How did that go?
There was only one scene that we didn't shoot on location and I still regret that. I don't know how we managed, I have to say. My DoP, Michael Simmonds [Paranormal Activity 2, Project Nim] came down a few months before the shoot and we broke the script down. Once or twice things fell apart on the day but we were so well prepped that we were fine. We embraced the chaos.
To what extent does the film include a serious cultural message about marriage in India?
The message wasn't a consideration initially but in the writing and after talking to the actors that side was revealed. Like many Indians I feel like I am grappling with societal changes. We are caught between being a traditional society and stepping into something new. Mira Nair often talks about being caught between two worlds. Now two worlds exist in Mumbai at the same time. The clash of the modern and traditional is important in different ways in the film.
I'm working on period love story set in Mumbai. It's called Photograph about a street photographer and his muse.
I'm also working on a documentary. I would really like to make the documentary this time. It would be my first one. The documentary relates to women in India and their position in society. I can be more precise about it a bit further down the line.