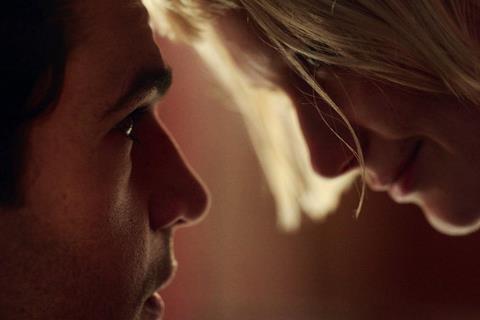 Nicolas Pesce graduated from New York University's Tisch School of the Arts. He directed popular music videos for Tei Shi and Show Me The Body before he started making feature films. His debut film The Eyes of My Mother premiered at the 2016 Sundance Film Festival.
He has also done video work for artists Snoop Dogg and The Black Keys. In 2013, Pesce developed an animated series starring Malcolm McDowell, J.K. Simmons, and Colin Quinn. Piercing (2018) is his second feature.
How did you get into filmmaking?
I've wanted to be a filmmaker since I was a kid. I went to NYU film school and after I graduated, I directed music videos for a few years. After I met the guys in Borderline Films, they helped me put together my first film, The Eyes of My Mother.
What was your inspiration for Piercing?

Piercing is based on a novel of the same name by Ryu Murakami. I discovered Murakami's work after seeing Takashi Miike's film Audition which is also an adaptation of a Murakami novel. I loved the tone, and the style of storytelling, and the book felt ripe for a film adaptation.
Was this project developed through any labs (for example Torino Film Lab)?
Nope.
What was the biggest challenge when working on the film?

The biggest challenge on this film was that it was so different from my first film. But that was also the most exciting part. I wanted to do something totally different, aesthetically, and tonally. The film was also bigger in scope and budget, and had more established actors.
What are the key lessons you have learned from your film projects to-date?

You have to be flexible and be able to go with the flow, while still being unflinchingly focused on what you want. It seems counterintuitive, but that's filmmaking for you. I've never surfed, but it seems a lot like surfing.
What's your next project?

I'm writing and directing a reboot of The Grudge. Those who may think they know what that will entail are sorely mistaken, I can assure you. This will be a very different sort of Grudge movie. Much darker, grittier, and more realistic. I can't wait to terrify you all.