Russian audiences are embracing US films as well as local patriotic and comedy titles. Geoffrey Macnab reports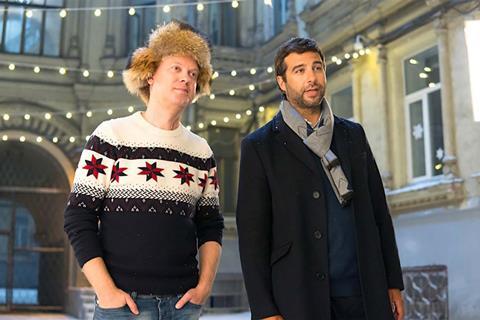 The Russian box office bounced back in 2019 after the dip due to the 2018 FIFA World Cup — which the country hosted — and by a fatal fire in a Siberian cinema that badly affected public confidence in the sector.
The country remains one of Europe's biggest film markets and local analysts are predicting a 12.9% year-on-year increase in box-office takings and a similar rise (12.2%) in admissions in 2019.
By December 1, 22 films had grossed $10m or more at the Russian box office. As in most other territories globally, Disney dominated, with five of its titles in the top 10. The Lion King grossed $47m and posted the second biggest opening weekend of 2019 in the territory, behind only patriotic Second World War tank movie T-34. Additionally, Maleficent: Mistress Of Evil performed relatively well in Russia compared to the US.
One glaring difference between Russia and the rest of the world is that Netflix is not active in the territory and Russian theatrical and streaming audiences have not (legally) seen The Irishman, Marriage Story or any other Netflix title. Plans for a local partner to release these films in cinemas reportedly fell through.
The story continues
The picture in the theatrical market­place remains much as it was last year. Overall box office is continuing its slow rise as more releases reach theatres (591 in 2019 compared to 522 in 2018). US studio blockbusters dominate but there is generally at least one local film that performs as well as the Hollywood tentpoles. In 2019, this was T-34, released by Central Partnership — the biggest local distributor — and which grossed $31.3m, only a little less than 2017's equally patriotic basketball film, Three Seconds.
Independently released films have limited traction in the marketplace although Capella Film, under CEO Nadezda Motina, did well with its release of Oscar winner Green Book, which grossed just under $9m.
Both Three Seconds and T-34 were given massive releases in the 2017-18 and 2018-19 Christmas and New Year periods respectively, considered the most lucrative window for local films. Prolific producer/director Timur Bekmambetov's company Bazelevs was behind another box office-hit, seasonal comedy Christmas Trees. Final, part of a long-running franchise, released in the same period.
Although local market share was down slightly in the first part of the year, Russian titles scheduled for release in late December are expected to push local market share back up again. These include the latest in comedy franchise Policeman VIP and the big-budget historical blockbuster Union Of Salvation.
Perhaps paradox­ically, at a time of great political suspicion between the US and Russia, Russian cinemagoers are flocking to US movies. In the space of a little over a decade, this region has become an important market for Hollywood studios in spite of perceived Russian protectionism and chauvinism. In late 2019, Russia announced a 40% tax rebate for international film productions. If the country can attract international investment, its own production industry should benefit.
Disney and Sony have had a successful joint venture, WDSSPR, for several years but this partnership is expected to dissolve in 2020. Sony will be run independently as Disney begins to release the Fox films.