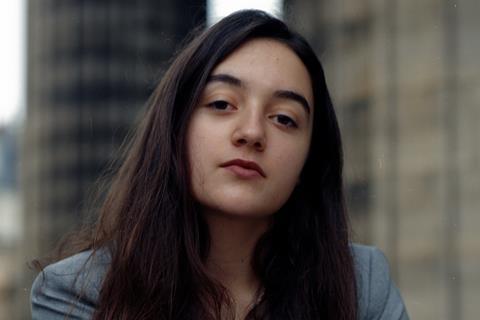 French-Kosovar actress Luàna Bajrami, best known for her Cesar-nominated role in Portrait Of A Lady On Fire, makes her directorial debut with The Hill Where Lionesses Roar.
Having received its world premiere in Directors' Fortnight at Cannes, the film is now screening in competition at the Sarajevo Film Festival. Produced by Quentin Just and Adrien Ferrand at Paris-based Vents Contraires and Val Rahmani at Kosovo's OrëZanë Film, international sales are handled by Loco Films.
The film tells the story of three young women, played by Flaka Latifi, Era Balaj and Uratë Shabani, who live in a remote village in Kosovo. When their attempt to get into a university does not work out, they turn to robbery.
What inspired you to tell this story?
The story is fiction, but I have inserted many personal elements. My main inspiration is my double French-Kosovar culture. I wrote from my background first but mostly from the many encounters I had: people I was able to talk to, spend time or even grew up with. My repeated contact with French and Kosovar youth always struck me with their similarities in such divergent contexts. The film takes place in Kosovo because it was important for me to film this nature. These landscapes rocked my childhood and fed my imagination.
What were the biggest challenges and advantages for you in the process of transitioning from actress to actress-writer-director?
One does not go without the other in my case. As far as I can remember, I was drawn to directing – specifically writing, editing and framing – and acting at the same time. Having the opportunity to discover a film set at 10 years old – thanks to my first acting experience – convinced me that it was my way to do what I loved: tell stories.
My biggest challenge was to convince myself and others that I was able to make it and that this story needed to be told. I now believe that my greatest strength was to dare to initiate this project despite my young age [Bajrami is 20].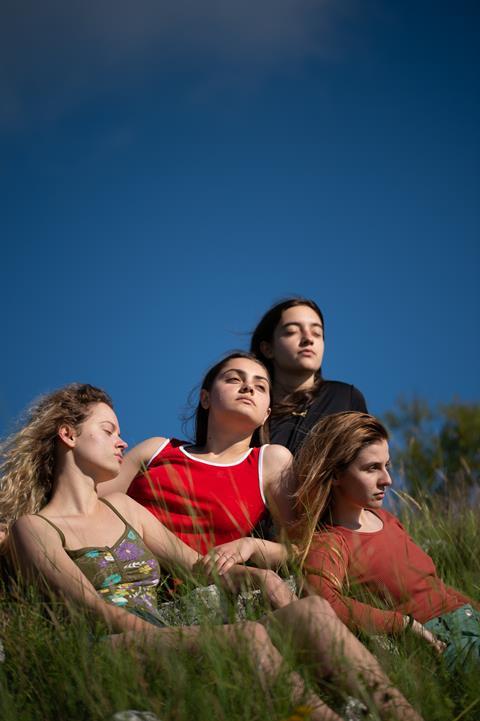 How did you assemble the cast and how did you work with them?
We all met during the auditions. I saw a lot of young actors and actresses from Kosovo, professionals, students and non-professionals. It was fascinating to create the trio and to adapt some scenes because of this new energy that transcends the script. Then we had a whole month of working on the script through improvisation, talking about the story and building characters.
In the end, I wanted them to feel free in a creative process and I was surprised to discover how much that specific work continues during the editing. You can reconstruct characters and other elements from the original idea to the first screening. It's like a giant puzzle.
How did you develop the visual approach to the film?
When I was writing it, I was already visualising it, not least because I already knew where we were going to shoot. I was able to quickly envision the elements I wanted to emphasise – the nature, the village, the red bricks, the hills. The girls are often locked in the frame, because they are locked in their environment. On set, we had this metaphor of an animal documentary about lionesses. The symbolism is there, and the film is rather hot, raw and sweaty, which is what I wanted to achieve.
How did your experience as a Kosovar who moved to France influence the film? Is the character that you play in the film, Lena, at least partly autobiographical?
I grew up and have always lived between the two countries and felt comfortable in both environments. Lena's character isn't autobiographical, but she is very important and embodies certain symbols.
I always found the confrontation between her and the girls interesting because none of them are happy with where they live and so the other represents an ideal. In the film, I also explore the question of what do you call home, how do you identify and how is it if you choose to come back.