Ljuca's feature debut plays in competition at Sarajevo Film Festival.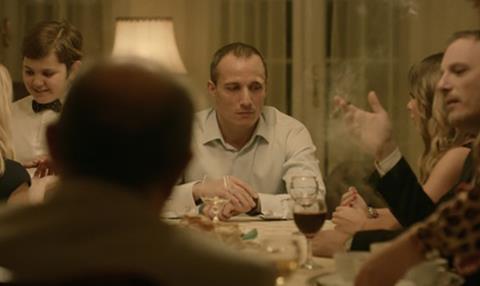 Playing in competition at this year's Sarajevo Film Festival, Humidity is a psychological thriller about a man trying to comprehend the mysterious and sudden disappearance of his wife. Screen sat down with Serbian debut director Nikola Ljuca to discuss getting the film financed, the health of the Serbian film industry, and whether there should be a regional film fund established in the Balkans.
What were the origins of this project?
It started at Berlinale script station in 2011. After that, we got invited here to Sarajevo for CineLink and we received the ARTE international relations prize. We then went to the Boost! Lab, which is a cooperation between CineMart and Binger, for script development. In 2012, we won the Eurimages Co-Production Development Award prize at CineMart in Rotterdam.
People were really enthusiastic about the project, it's really different from films that are done in the region, it's not a typical post-war Balkans film. People were also afraid, because of that difference, and because it was from a first-timer. It was difficult to finance, the film centre in Serbia took two years to give us money.
When did you shoot?
It began in August 2014, but we had a big break of a month because we wanted to apply to Eurimages, and you have to have no more than half of the film shot to be eligible. We shot all of the exteriors first, then came back and did the interiors. In total, it took us five years to get the film finished.
Tell us about casting your leads…
Neither Milos Timotijevic or Tamara Krcunovic are stars in Serbia, I was very keen to not work with established actors, to me they're very boring and over-used. I worked with Milos on three short films, he's always been a supporting character in Serbian TV shows, but he's been prominent in theatre. Tamara worked in France, and was doing well in theatre there. I've worked a lot as a casting director, that helped.
Some of the scenes are in English, why?
Belgrade, like any big city in Europe, has a lot of foreigners living there. English is a second language to me, it made sense.
Were you conscious of making the film so it could play to a wider audience?
We had good numbers in Serbia, 13,000 admissions, and it's been bought for national TV. But for me, I really want to make the films I like, arthouse but not extreme arthouse. I wasn't obsessed with audiences, I knew that it would have a huge festival life, and now we are selling it to a couple of territories, it's steadily growing.
What's the state of film production in Serbia?
Now, after years, we finally have a Serbian film centre that is working properly. Our minister of culture raised the budget for film0making, there are open calls for submissions two times a year, it looks really steady. In recent years we've had films in Sundance, Rotterdam, Locarno, I was in Berlin. There is a new generation that is changing what you see as a Serbian film, though we mostly see ourselves as Balkan film-makers.
Do you think a regional film fund should be established?
Absolutely. We are really the same markets. The markets are based on language, here we basically speak the same language: Serbian, Bosnian, Montenegrin, Croatian, it's only named differently for political reasons. Most of the co-productions here are being done between these countries anyway.
As an emerging film-maker, do you feel confident continuing your career within the confines of your national industry?
At this point yes, but we depend on bigger co-productions. My generation is really changing the image of what a film is from this region. The state support is ok but the money is really not big, it's only doable through co-productions. The biggest problem is that TV stations aren't involved at all in film production. Even when you sell them the film it's for a small amount of money, it's depressing, it's not like in Germany or France where TV really helps film production.
Also, the legal aspects of streaming, VoD, it's not dealt carefully with. People still pirate. It's a big problem here. It needs to be dealt with on a state level.
How political is the film?
The film turned out to be a lot more political than I thought it would be. In Serbia, for general audiences, it isn't, but most of the texts written about the films were political essays. I was surprised, in a good way.
Tell me about your next project…
It's called The Heroes Were Dancing, it's the name of a traditional patriotic song in Serbia. It's a bit different to Humidity, it's smaller, a chamber piece between two fitness trainers and their wives. It deals with politics in a more direct way than Humidity. It's a bit more high concept. We've been introducing it here in CineLink.