The Europe! Voices of Women in Film programme, a collaboration between the Sydney Film Festival and European Film Promotion, is throwing the spotlight next month on 10 female directors from Europe. It's part of an ongoing mission by the festival to amplify the voices of women filmmakers.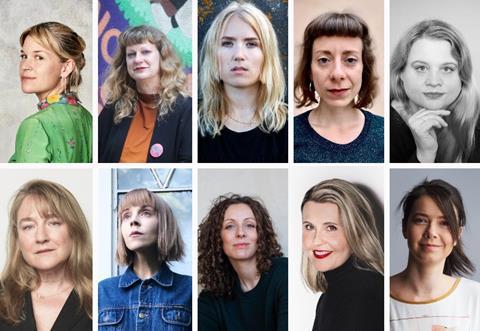 During Nashen Moodley's 11-year tenure as festival director, the Sydney Film Festival has experienced significant audience growth, introduced new venues and hubs, expanded its geographical footprint across the city and weathered a pandemic. For the past seven years, it has also made a concerted effort to showcase films by European female directors to Sydney audiences.
A collaboration between the festival and European Film Promotion, Europe! Voices of Women in Film began in 2016, before the #MeToo movement. Moodley couldn't have known what would come, or that the film industry would begin to publicly reckon with gender inequality, but the initiative has proven to be pivotal since its inception.
The programme's aim, says Moodley, is to place "the spotlight on outstanding, talented women filmmakers, in order to amplify their voices in a world and industry still burdened by gender discrimination." It's a powerful and ongoing mission.
In total, the initiative has highlighted more than 75 female directors, including those behind 2022's ten featured titles. Their work will screen from June 8-19, with four of the filmmakers also travelling to Australia to present their films. The six directors who are unable to make the journey will record introductory clips to play before festival sessions.
The ten directors taking part in this year Europe! Voices of Women in Film are:
Tea Lindeburg, As In Heaven (Denmark)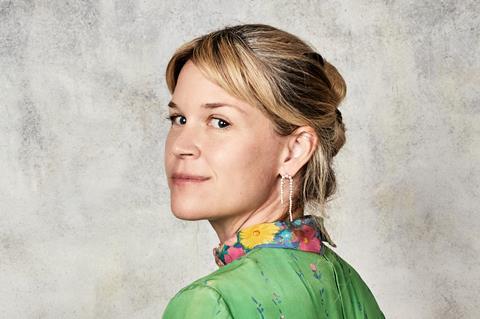 "It was a combination of love, chance and fate." That's how Danish writer/director Tea Lindeburg characterises her journey to filmmaking, and to making her feature debut with As In Heaven.
"My dad bought a Hi8 video camera when I was nine. I started making in-camera edited movies with my friends. When I was a teen, I discovered the French New Wave and after that there was no way back – my love affair with film was irreversible."
That cinematic romance has taken Lindeburg from New York University and non-traditional film school Super16 to organising the Cosmic Zoom film festival, directing shorts and episodes of Prut og Pølle – jagten på far, Normalerweize and Kødkataloget for Danish TV, and turning her podcast Equinox 1985 into six-part Netflix thriller Equinox.
As In Heaven premiered on the 2021 festival circuit, earning Lindeburg the best director award at San Sebastian.
Alina Grigore, Blue Moon (Romania)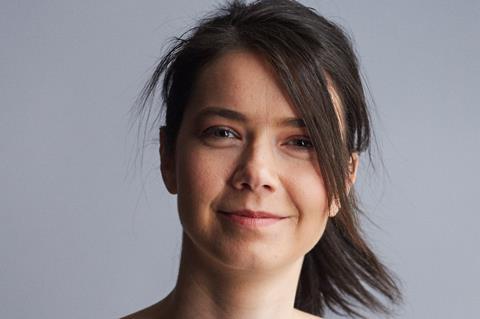 Inspiration for Blue Moon wasn't difficult to find, with first-time writer/director Aline Grigore drawing upon her past. Set in a mountainous region of Romania, the San Sebastian-winning film focuses on a 22-year-old woman who has never been allowed to follow her own path, including into higher education.
Moving from Bucharest to the countryside after her parents' divorce, Grigore was "one of the few children there able to pursue further education". However, she also "became a very young observer of a pretty violent and manipulative world," she notes. "Later I came back and was intrigued to understand that nothing changed. I realised I had to put that on the screen somehow."
First, Grigore began her career as an actor, including in Cristi Puiu's Aurora. She also founded Bucharest's Inlight Center, which focuses on acting, and is studying for her PhD at the Caragiale National University of Theatre and Film.
Tijana Zinajić, Bitch, A Derogatory Term For A Woman (Slovenia)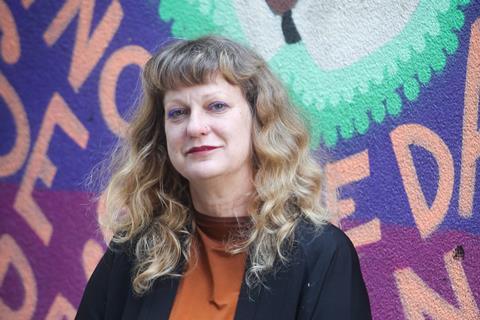 After a quarter-century directing theatre, plus on-screen credits as an actor since 2002, Tijana Zinajić makes her filmmaking debut with Slovene Film Festival best picture-winner Bitch, A Derogatory Term For A Woman.
Leaping behind the camera to helm the quarterlife-crisis comedy wasn't a quick process, but it's one she's been dreaming of since childhood. "As a child, I found my escape from hard times in books and movies, and in a way I never grew up," Zinajić explains.
"I studied to be a theatre director, and I'm working as one for 25 years. I was acting, mainly in movies and assisting directors a lot, as a cast manager and acting coach," the Slovenian director continues. "To get money for your movie, it can take a while. For me, it took quite a while, but it's done now – and hopefully it's going to be easier after the success of Bitch."
Alli Haapasalo, Girl Picture (Finland)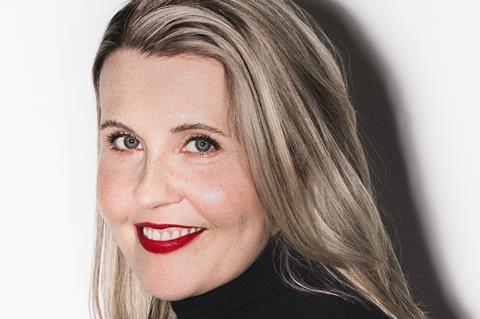 Gravitating towards cinema as a self-described "very creative child and teenager", Alli Haapasalo found it "the most exciting and comfortable way of self-expression".
But the Finnish filmmaker hasn't always felt so hopeful. "As a young adult, I became sceptical of cinema's possibilities for making a difference and laughed at my young idealism," she says.
Now, her perspective has shifted again. "One film can't change the world, but every film is part of the big picture we reflect on screen, and cinema greatly affects the way we think, see our world and act in it," Haapasalo explains.
It's fitting, then, that the Sundance-premiering Girl Picture follows two teens working out who they want to be. It's apt, too, that it joins the Tisch graduate's resume after Love And Fury, about a writer finding her own voice – plus Nordisk Film Award-winning anthology film Force Of Habit, which highlights gender bias.
Antonia Campbell-Hughes, It Is In Us All (Ireland)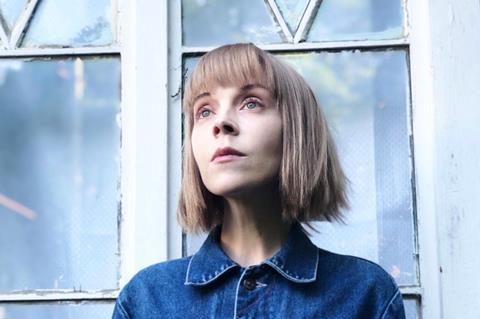 Antonia Campbell-Hughes' first on-screen appearance was as an uncredited zombie in Shaun Of The Dead. From there, the Northern Irish star headlined one-woman MTV show Bluebell Welch, featured in Bright Star and appeared in sitcom Lead Balloon; she also has Silent Witness, 3096 Days and The Other Side Of Sleep on her acting resume.
She was named a Berlinale Shooting Star and Screen International Star of Tomorrow, and started her own fashion label. Along the way, Campbell-Hughes has been "always writing, and developing projects," she explains.
"Every film I've been in is a further learning process into filmmaking processes… Filmmaking is communication for me, regardless of what side of a camera, or department."
It Is In Us All is her feature directorial debut, after two standalone short films and a third in anthology The Uncertain Kingdom. Premiering at SXSW, it earned special recognition from the jury for "extraordinary cinematic vision".
Eva Vitija, Loving Highsmith (Switzerland, Germany)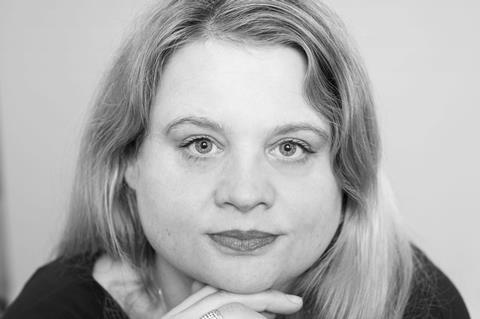 Loving Highsmith director Eva Vitija had her very first 'encounter' with Patricia Highsmith as a child. "We always went to holidays in Ticino, where she lived, to the same village," recalls Vitija. "And my parents told me, 'There lives this famous crime writer alone with her cats'. I could not understand it as a child and thought about it for a long time: why should a woman live alone with her cats?"
As well as pondering the writer behind Strangers On A Train, The Talented Mr Ripley and Carol, the Swiss filmmaker studied screenwriting at the German Film and Television Academy Berlin, then penned screenplays for Meier Marilyn, Madly In Love and Little Paradise.
In 2015, she made her directorial debut with My Life As A Film: How My Father Tried To Capture Happiness, which won awards at the Manchester International Film Festival and Solothurner Filmtage.
Lovisa Sirén, Maya Nilo (Laura) (Sweden, Finland, Belgium)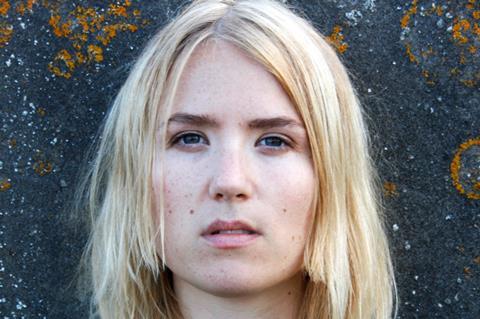 With 2014's Pussy Have The Power, her debut short, Stockholm-based filmmaker Lovisa Sirén received Göteborg's short film award. Her sophomore short Audition played Sundance and was nominated for the Guldbagge Awards, as was her third short Baby, which was also named best short at Uppsala.
Sirén describes her progression towards her first feature, Maya Nilo (Laura), as making "each one a bit longer, and more advanced to the one before". The road-trip film follows sisters journeying from Stockholm to Portugal, working through their baggage en route.
The writer, director and editor's path to filmmaking began when she was around 12. "My friends and I used to borrow a film camera from our school. With that we had a lot of fun, made sketches and short films," she explains. "The joy I experienced made me want to continue. Filmmaking implies enormous creative possibilities and variations – I love that."
Laura Samani, Small Body (Italy, France, Slovenia)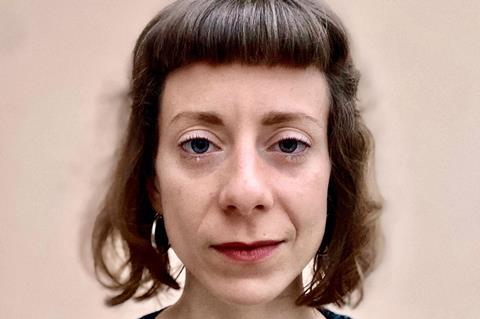 Asked how she progressed to this point in her career, Laura Samani is frank. "Looking for people I like," she answers. "Cinema is a very crowded and time-consuming art. I want to be comfortable in things, so I always try to surround myself with people I like.
"I didn't grow up obsessed with wanting to make films, it was rather one of the many things I liked," she continues. "Curiosity drove me. As a child and teenager, I did theatre, then at university I chose to specialise in cinema."
That approach has taken the Italian-born filmmaker from documentary segments to Cannes Cinéfondation-debuting 2016 short The Sleeping Saint, and then to premiering her first feature at Cannes Critics' Week 2021.
Samani describes Small Body as "a raw fairy tale. The model is the tale of the Brothers Grimm, before their work was purged of the most horror and gothic elements."
Annika Pinske, Talking About The Weather (Germany)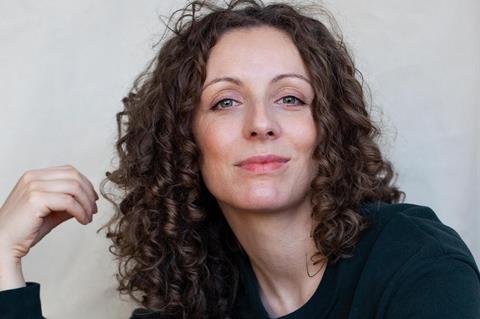 "I could never have said in my early twenties that I wanted to be a filmmaker," remarks Annika Pinske. "That would have been totally pretentious, and I would have been ashamed to say such a thing. I come from a typical working-class family, and I am the first in the family with a higher degree."
The German writer/director instead "came through many detours to filmmaking", including working at Maren Ade and Janine Jackowski's Komplizen Film, which inspired her to enter the industry. "There I was lucky enough to watch two women making the films they wanted to make, and for the first time it occurred to me that I could do the same. I simply had no female role models before."
Following acclaimed shorts Anyways, Homework and Change, Pinske's feature debut Talking About The Weather – her graduation film from the German Film and Television Academy Berlin – premiered at Berlinale 2022.
Bianca Stigter, Three Minutes - A Lengthening (Netherlands, UK)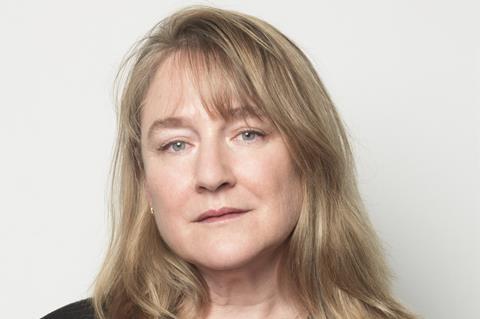 As a producer, Dutch journalist and historian Bianca Stigter boasts Steve McQueen's 12 Years A Slave and Widows on her resume; however, Three Minutes: A Lengthening is her feature directorial debut.
Screening at Venice, Telluride, Toronto, IDFA and Sundance, the documentary is inspired by Glenn Kurtz's book Three Minutes In Poland: Discovering A Lost World In A 1938 Family Film. At its centre: three minutes of footage shot in Nasielsk, Poland, by Kurtz's grandfather David. The town was home to around 3,000 Jewish people before the Holocaust, but fewer than 100 survived.
Narrated by Helena Bonham Carter, Stigter's film follows her 2015 International Film Festival Rotterdam video essay Three Minutes Thirteen Minutes Thirty Minutes, which similarly focused on the Kurtz family's three-minute footage. In 2019, she also penned Atlas Of An Occupied City about Amsterdam during the Second World War, which is being adapted into a feature documentary by McQueen.