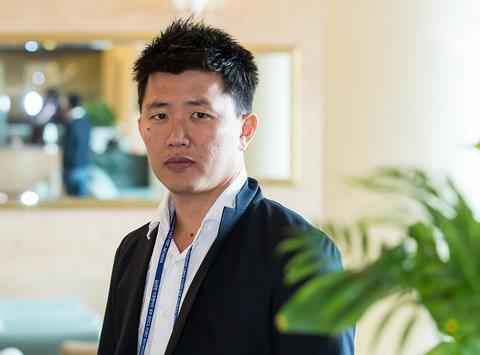 Malaysia-born Taiwanese filmmaker Lau Kek Huat is no stranger to Busan International Film Festival (BIFF), having won its Sonje award for best Asian short film with Nia's Door in 2015. His 2016 feature-length documentary, Absent Without Leave, was supported by BIFF's Asian Cinema Fund and screened in Wide Angle.
Now he returns to Busan for the world premiere of his narrative debut Boluomi in the New Currents section. Executive produced by renowned Taiwanese editor/producer Liao Ching Song, the film is inspired by Lau's grandfather, an anti-Japanese Malayan Communist Party (MCP) soldier, who was killed during the Malayan Emergency – the Communist-led insurgency that lasted from 1948-60 – when his father was only three years old.
His grandfather is also the subject of Absent Without Leave, which won the audience award at Singapore International Film Festival. The documentary traces this mysterious figure, who neither Lau nor his father really knew, and unravels a dark chapter in Malaysian history (which remains taboo) to the extent that the film was banned by Malaysian censors when it was submitted to Malaysia International Film Festival. But public interest was strong: the documentary clocked up more than a million views when it was made available for free online in Malaysia for a week.
Embracing the past
Lau knows he is treading on sensitive ground again with his new narrative film, but hopes to shine a light for younger generations by looking to the past. "History is interconnected with the present," he says. "How we look at history will determine our perspective of the present. We have to embrace our history, no matter good or bad, to understand our present."
The new film is set partly in 1950s British Malaya, revolving around his grandfather's widow (played by co-director Vera Chen) and their young son, nicknamed Boluomi. A second storyline takes place in present-day Taiwan and follows an illegal Filipina worker and her relationship with Boluomi's son, who moved to Taiwan due to his disillusionment with Malaysia's educational system.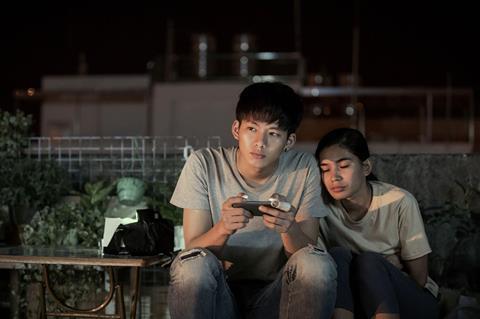 The title Boluomi also means jackfruit in Chinese. "During the Malayan Emergency, food was rationed by the colonial British government. Most Malayans lived in starvation, but even keeping fruits at home could be considered illegal," Lau says. "For me, the sweet and sticky tropical fruit evokes nostalgia. We should call on our courage to follow its smell to uncover the forgotten history."
Lau was born and raised in the state of Perak in northwest Malaysia, the area where the MCP was most active during the Malayan Emergency. As his family wasn't wealthy, he thought he would become a factory worker after high school. But he ended up studying business administration at the National University of Singapore, thanks to an education loan, and becoming a Chinese teacher at a local primary school. At 27 he left Malaysia to study film at the National Taiwan University of Arts.
As Boluomi's co-director, Chen handled the actors' performances. She is a theatre actress who appeared in Lau's short Nia's Door and A Scene Of The Sea, and in Lau's segment of omnibus film Ten Years Taiwan.
Boluomi won Taiwan Film Institute's screenplay award in 2013 and is nominated for best new director at this year's Golden Horse Awards. The film is financed by Lau's Taiwan-based Hummingbird Production, Lin Shih Ken's Outland Film Studio and Kaohsiung Film Fund, with the support of Taiwan's Ministry of Culture. The southern Taiwanese city of Kaohsiung was a key shooting location for the film, which will close this year's Kaohsiung Film Festival.