The 10 biggest recipients of production funding from the British Film Institute (BFI) in 2021 received a total of £8.87m in support, thanks to National Lottery funding.
Nearly all 10 titles, with the exceptions of A House In Jerusalem and Sanatorium, also received additional funding as part of the Step Up initiative, which had its pilot year in 2020, and is incorporated into the figures listed below. The initiative enables productions to provide opportunities for production crew from under-represented groups to work on BFI-funded features. The Step Up funding ranged from £20,000 for Aftersun to £35,000 for Birchanger Green.
As A House In Jerusalem shot outside the UK, it was not eligible for Step Up funding. Sanatorium is largely animation and shot over a long period of time, so also did not receive a Step Up award.
1. The Unlikely Pilgrimage of Harold Fry, Essential Cinema (£1.14m)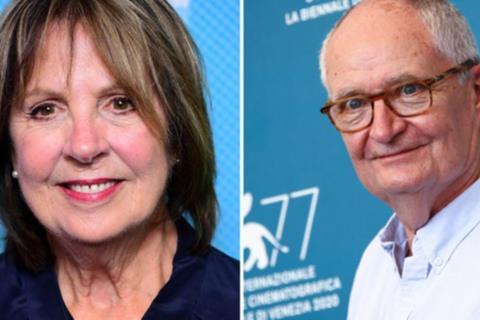 The project marks veteran diector Hettie Macdonald's return to filmmaking following BBC series Normal People for which she directed six of the 12 episodes. It is based on Rachel Joyce's 2012 novel of the same. Joyce has also written he screenplay. The cast includes Linda Bassett, Jim Broadbent and Penelope Wilton. A seemingly unremarkable man in his 60s named Harold (Broadbent) one day learns his old friend Queenie (Bassett) is dying. He embarks on a walk, only to keep going for 450 miles until he reaches Queenie's hospice, much to the despair of his wife Maureen (Wilton). Embankment has sold the film to the UK and Canada (eOne), Germany and Switzerland (Constantin), Benelux (Splendid), Spain (A Contracorriente), Scandinavia (Scanbox) and the Middle East (Front Row). In addition to the £1.14m production fund, the feature was also granted £100,000 in pre-production funding this year.
2. Typist Artist Pirate King, Cannon and Morley Productions (£1.08m)
Carol Morley directs and writes this dark comedy, about real-life typist and artist Audrey Amiss, whose life was changed by a mental breakdown. The film uses real events and actual dialogue from her letters and diaries to create an imaginary road trip. Production commenced in November in Yorkshire, with Monica Dolan starring in the lead role, alongside Kelly Macdonald and Gina McKee. It is produced by Cairo Cannon and 2018 Screen Star of Tomorrow Ameenah Ayub Allen with Jane Campion an executive producer. Metro International is handling worldwide sales.
3. Tuesday, Death on a Tuesday (£960,000)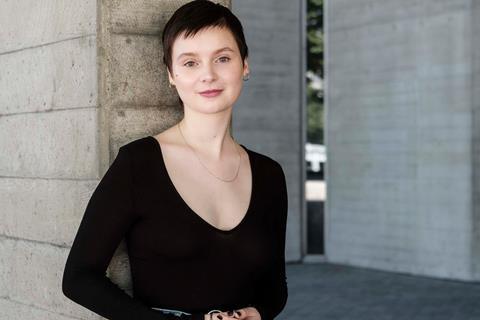 Little is known about the plot of Daina O. Pusic's debut feature, beyond it being a mother-daughter fairy tale in which Julia Louis-Dreyfus plays a mother, and Screen Star of Tomorrow 2021 Lola Petticrew stars as her 15-year-old daughter. It is produced by A24, Wild Swim Films and Gingerbread Pictures in association with Record Player Films. The producers are Helen Gladders, Ivana MacKinnon and Oliver Roskill. BBC Film has co-financed with A24, alongside BFI awarding funds from the National Lottery and Cinereach. In addition to the £960,000 production fund, Tuesday also received a £100,000 pre-production fund this year.
4. Scrapper, DMC Film (£955,000)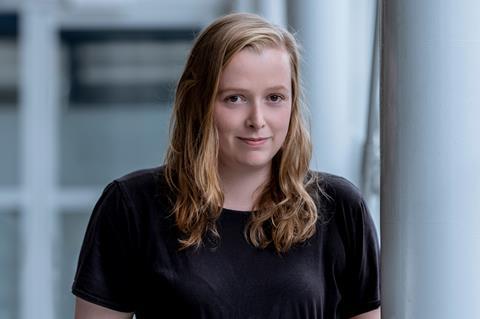 Charlotte Regan, a Screen Star of Tomorrow 2020, started out directing music videos for local rappers in her native north London. Her debut feature, for which she has also written the screenplay, follows a 12-year-old girl who is outsmarting social services and living independently, until the father she has never met returns from prison, turning her world upside-down. Theo Barrowclough produces for DMC Film. The iFeatures project has been supported by Creative England, BFI, BBC Film and Creative Skillset. As well as the £955,000, Scrapper also received £100,000 from across two pre-production funding awards.
5. Aftersun, Unified Theory Productions (£920,000)
Charlotte Wells' debut feature follows a woman as she reflects on the joy and sadness of the final days she spent with her father, filling in the gaps of home-video footage captured on holiday at a Turkish seaside resort twenty years earlier. The title took part in the 2020 Sundance Institute Directors Lab and is a UK-US co-production. Amy Jackson produces.
6. Girl, Girl 21 (£877,500)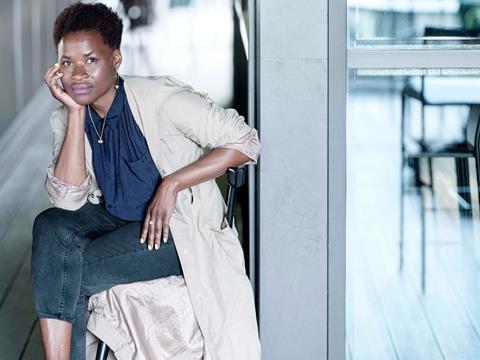 This coming-of-age drama, about an 11-year-old girl and her mother who take solace in a gentle but isolated world of their own creation, has been written and directed by Screen Star of Tomorrow 2021, Adura Onashile, with producers Rosie Crerar and Ciara Barry from Scottish production outfit, barry crerar. It was developed through the 2018-2019 slate of iFeatures, and by BBC Film. Production financing has come from the BFI, BBC Film and Screen Scotland, in association with Great Point Media. Shooting wrapped in Glasgow, Scotland, in October.
7. Birchanger Green, Escape Films (£885,000)
Moin Hussain's debut, a 2019 Torino Film Lab title, went into production in November with backing from Film4. Hussain writes and directs the mystery story, with Michelle Stein producing. It follows a man named Adam who works at a fast food restaurant in a motorway station. When he learns of his estranged father's death, Adam goes in search of finding out the truth about who he really was, drawing the conclusion that his father descends from another world. On top of the £885,000, the film also received £32,125 from two development fund awards this year, and £100,000 in pre-production funding.
8. Silent Roar, Chris Young Films Silent Roar (£862,500)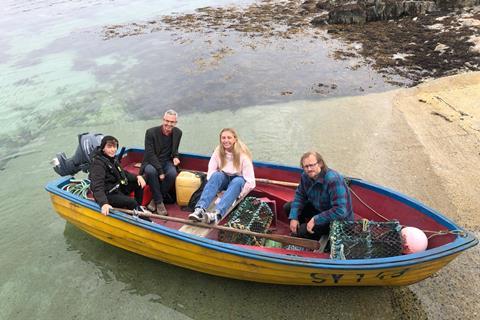 Johnny Barrington's directorial debut is the story of a young surfer dealing with the grief of his father's death, starring newcomers Louis McCartney and Ella Lily Hyland. The Inbetweeners Movie's Chris Young produces, with backing from BBC Film, BFI and Screen Scotland. Shooting on the Isle of Lewis in September. Silent Roar also received £100,000 in pre-production funding, in addition to the £862,500.
9. A House In Jerusalem, PalCine Productions (£616,000)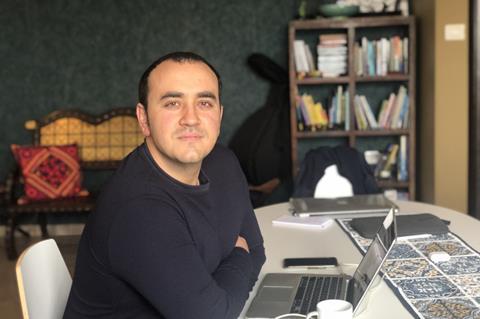 Palestinian director Muayad Alayan's latest feature, following The Reports On Sarah And Saleem and Love, Theft And Other Entanglements, is a drama revolving around a British family who move to Jerusalem. Alayan co-wrote and is producing the feature with his brother and long-time collaborator Rami Alayan under their PalCine Productions banner, in co-production with Wellington Films (UK), Red Balloon Films (Germany) and KeyFilm (Netherlands).
10. Sanatorium, Illuminations Films (£573,490)
The Brothers Quay – twin animators Stephen and Timothy Quay – have been working on their third feature since 2013. The largely animated title is inspired by the book The Sanatorium Under The Sign of the Hourglass by Bruno Schulz, and produced by Lucie Conrad. A ghostly train journey on a forgotten branch line transports man visiting his dying father in a sanatorium to the edge of a mythic forest.