Curzon Cinemas' CEO Philip Knatchbull talks to Screen about working with new US owners Cohen Media Group, judging a film's success by more than box office and how Parasite helped keep the company afloat amid Covid-19.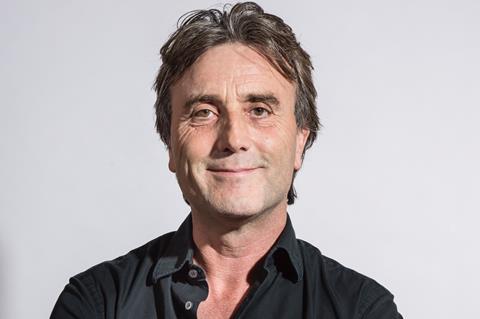 Philip Knatchbull is CEO of the UK exhibitor, distributor and streaming platform Curzon Cinemas. The company operates 20 cinemas and 46 screens in England, owns the Artificial Eye UK and Ireland distribution outfit and has its own streaming platform Curzon Home Cinema (CHC).
2020 was always going to be an interesting year for the company. First, just before Christmas 2019, Knatchbull sold the company to Charles S Cohen's US exhibitor-distributor Cohen Media Group, which owns the Landmark Cinemas circuit. Knatchbull stayed as CEO, working closely with Louisa Dent, the well-respected managing director of Artificial Eye, and the team was looking forward to the February 7 release of Bong Joon Ho's Parasite, which had won the Palme d'Or, and — two days after its release in UK cinemas — also took the Oscar for best film.
In recent years, Knatchbull had made his company's name synony­mous with a bold day-and-date release model in which Curzon films open in cinemas and on CHC on the same day. It has also forged relationships with all the streamers, notably Netflix, which sees streaming titles play in Curzon cinemas, often for limited, awards-qualifying runs. It is a strategy that has provoked a furious response from the UK's multiplex owners, including Cineworld, which owns the boutique Picturehouse chain and refuses to screen most films that do not have a full theatrical window. (This week Cineworld revealed it is temporarily closing all of its UK and Ireland cinemas, including the Picturehouse sites, due to a lack of blockbuster product coming from the US this year.)
But Curzon prides itself on taking a bespoke approach with each title and decided to give Parasite a wide release and a full 16-week theatrical window. It teamed with Studio­canal, which booked the Korean-language genre-bender into more than 600 sites. (There was some precedent for this as Curzon had previously released Park Chan-wook's The Handmaiden in a full cinema window although not in nearly as many sites.) Parasite went on to gross $15.7m (£12.2m) to become the highest-grossing foreign-language film of all time in the UK, beating Mel Gibson's Aramaic-language The Passion Of The Christ by more than £1m.
But the brief glory of the Parasite release now seems a lifetime ago. Just weeks later, the Covid-19 pandemic forced Curzon to close all of its cinemas; they only started reopening on July 17, and most are now up and running as of early October. Curzon was forced to temporarily cut salaries and ultimately made 10 redundancies from its London head office of 50 to see out the crisis.
"It was very difficult, stressful and emotional," Knatchbull says now of those decisions. "You've got to understand we were coming off the back of our best year ever. In Q1, the cinemas did more money than any other quarter in the history of the company. We were flying. And then, bam, three weeks later, we were closed. [But] the only constant we know in life is that change is inevitable. You can't stop change. You just have to adapt. That's what we are doing."
According to Curzon's own reports (no independent figures are available), the CHC platform has thrived during this period. It has 60,000 Curzon members for varying discounts across the platform and Curzon cinemas. "It has grown enormously during lockdown," says Knatchbull.
He is surprisingly upbeat about the long-term bricks-and-mortar business: "People will always want a reason to go out and leave their homes," he says. The company has started work on its new site, a restaurant-cinema in Hoxton in east London, and plans are on track to open another in Kingston, southwest London, next spring.
"I'm optimistic for all sorts of reasons. But I'm pessimistic or realistic in the short term," Knatchbull says. "It's going to be a year, maybe two years before we really see a recovery. And for the faint-hearted, or the people who don't have access to the resources that I do, it is going to be incredibly difficult. And I really worry. Not for the multiplexes because, in my opinion, they are not going to stick around in the shape they are for long, but the small independent cinemas that have been growing and become so successful so recently, I really worry about them. If we can help rescue one or two of those, I would love to do that. I really would. Because there's some great cinemas out there."
What is it like being an employee now Charles S Cohen is your boss and owns the Curzon business?
I'm relieved the financial pressure is not on me any longer. But I have a tremendous feeling of responsibility and a sense of attachment to all the people that work with me at Curzon. So on the one hand it is de-stressed [being an employee] and that part of the stress has gone on to Cohen. On the other hand, massive stress, because I care about the brand, I care about independent film, I care about my colleagues. And like all other companies, we've had to slightly reposition ourselves to make sure we're best placed for the next couple of years as we go through this pandemic.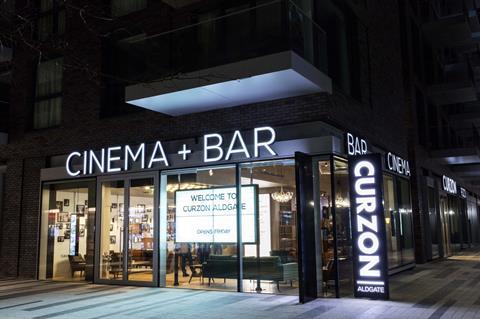 How can your cinemas respond to any further Covid-19 restrictions brought in by the UK government?
If we're encouraged to work at home again that will provide an opportunity for us to remarket our venues as places where you can hang out, work, have a coffee, have a drink in our bars or cafés. And then hopefully, someone might buy a ticket for a five o'clock or six o'clock performance. We have a problem in the sense that all the metropolitan centres are not doing as well as the regional suburban sites. Typically, the big cinemas for us were Soho, Mayfair, Bloomsbury, Victoria, but we're finding that Oxford, Colchester and Canterbury are doing better than even Soho, which is really sad to see.
But there's a bigger picture going on which is that the industry is changing very, very fast. And with this pandemic, changes that were already in the pipeline are coming to fruition much faster. For instance, Universal deciding to break the windows [mostly bypassing theatrical altogether with Trolls World Tour to take it straight to PVoD] and then doing a deal with AMC to have a much shorter window.
My vision of having an integrated company with distribution, exhibition and a streaming platform is now finally working. And that's really exciting. And if the cinemas weren't bleeding cash, we have an incredibly successful distribution business and a rapidly increasing streaming service, and we are really well set as we come out of this pandemic to grasp those accelerated opportunities.
As your cinemas are "bleeding cash", have you had any conversations about mothballing or even selling them?
Yes, we talk about every option, all the time. What I try to do is make decisions week by week, and not day by day. But things are changing on a daily basis. In terms of mothballing, well, if it gets really bad again, or there are local lockdowns that mean we have to close… you lose momentum if you close, but we've got a system now where we can react quickly to shutting and then reopening, because we're prepared for it. And we might decide that we're going to be open only Friday, Saturday and Sunday.
But I think we're going to go through a long period of this, and we've got to get used to it. I think we're not going to get a vaccine of any description that's going to make people feel secure for a long time. It's about managing the situation.
How can you do that?
You've got to really reinvent the wheel as to why people are going to go out to the cinema. And I think it's going to be about working with the streaming platforms, which I've always done from day one because they are in the driving seat. I think cinema is going to become much more a marketing relationship with the streaming platforms to generate the goodwill and the downstream demand for the platforms.
Thank goodness then for Curzon Home Cinema.
Two things have really saved the business: CHC and Parasite. We were very lucky that we released Parasite when we did in February. And CHC started 10 years ago. Against all expectations, it has stuck there year after year and grown year after year. And in the last six months it has grown 300%. I suspect it will probably end up being around 200% once we fully come out of this pandemic as some people do come back to the cinema.
We now have a new audience [on the platform] that was not aware of us before [the pandemic] that we are seeing coming back over and over again. Now, they're not necessarily finding everything that they want. And that's because — and this is, I think, a bad reflection of the state of the industry — we cannot yet sign the sort of distribution agreements with some of the major labels that we need in order to curate their films on our service as we put them into our cinemas. That's because they want us to take everything and want to insist that all their films are on their service. A bit like Netflix or Amazon. And that is not our model.
It's taking a long time to get these distribution deals signed. As soon as we get those signed we get more content onto our platform, and that audience we've found will have a wider choice with slightly more mainstream crossover films than just the core arthouse we're known for at the moment.
Whatever we show in our cinemas I want to be available on CHC. That's the goal. And then we will have a virtual cinema, with an unlimited seating capacity, where customers have the choice about how they want to consume that movie.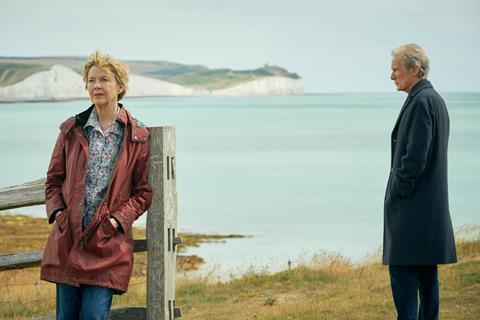 You highlighted that Hope Gap, starring Annette Bening and Bill Nighy, did better on its opening weekend on the platform than it did in your cinemas. Curzon rarely makes that information available. Why this time?
It didn't just do more. It did a lot more. The main reason is because it was day-and-date, it couldn't go into the multiplexes. But this was a watershed moment for us. It's such a high-profile movie, in terms of its cast and its market position.
It's quite a middle-of-the-road film. There's nothing wrong with that. It has a much larger audience than our typical arthouse movie. That was exciting and it shows the potential.
Going back to Parasite's release in February for which you partnered with Studiocanal, can you explain how that deal worked?
It's very simple. They did the booking and we did all the marketing and all the press.
For which you paid them a fee?
Yes. And because we don't normally release a film so widely it became apparent before the release that this needed a massive release. I think it went out on 600 screens in the end [579 at its widest]. The deal was that we booked all the Curzon cinemas and they booked all the others. We did all the marketing and all the press. And it worked very well for both parties.
What will be your next full 16-week theatrical release?
You know, it could be any number of films that we bought. Actually no, most of the films still will go day-and-date. But we have bought one or two bigger films. We don't make any decision now about how we're going to release the film until we sit down and actually decide. And that will be press reaction, exhibitor reaction, market appetite, audience reach, etc. What all distributors do. And then we will decide the release strategy. It's a bespoke approach to each film. We have bought a bigger film we haven't announced yet, which almost certainly will go wider.
Part of the struggle is, and hopefully this will be easier post-pandemic, the filmmakers are very against having their film on a streaming platform at the time of its initial release. Because, and I think this is wrong, success for them sometimes is the number of screens a film is opening on and looking at IBOE [Comscore's International Box Office Essentials] and seeing what the box office is.
Success for me is not that. Success for me is, "How well received is that film?" And at the end of the day, "How much money does it make for the company so that we can then reinvest in other great movies?" I always try to make the decision based on that.
Sometimes with [films backed by] the BFI and Film4 and the BBC that have public money attached, they don't have that discipline that commercial companies like Curzon do, because they don't have to. They will say, "We would prefer if this went out traditionally because we want to get in more cinemas." I think that's wrong as just a position to take without discussing what's best for the film.
But that has changed a lot in the last five years. I mean, five years ago it was a nightmare, even with the sales agents who wouldn't want to sell to us because we were doing day-and-date. That is slowly breaking down.
Should credit go to Netflix and how it handled Roma and its awards run two years ago?
I think it is the market reality to be honest.
But do filmmakers really care about market reality?
No, that's true. The kudos that came out of Roma did help. It really hurt us, I have to tell you, because Cineworld and Vue saw us as the enemy because we did a deal with Netflix to show that film in cinemas. It didn't help us as a company by siding with Netflix. And Netflix were eternally grateful that we did stand up and show the film — and so, after all, were the director [Alfonso Cuaron] and the producers.
Is it an ongoing relationship between Curzon and Netflix?
Yes. It is not a traditional, "you pay us a percentage of the box office or whatever" relationship. It's a marketing, awards-positioning exercise, in partnership with the streaming platforms.
And you're working with Apple TV now, too.
Yes, on a film called Boys State, which is a documentary, which they [Apple TV] hope is going to get nominated for an Oscar. [The film's US distributor] A24 came to me and said, "Look, you know, we've done this deal with Apple and they would be really keen to work with you in the UK to help promote the film." So I said, "Okay, let's try and work out a deal."
With Boys State, we are looking to produce a cinema event along with Apple/A24 at the end of October and offering consultancy on the release and awards.
And through a different route we are working with Apple on Sofia Coppola's film On The Rocks, which is through Trafalgar Releasing. On The Rocks is an exhibition partnership through our marketing channels and artwork takeovers at the cinemas. Trafalgar are doing the booking.
Who is it that gets the profits in these set-ups?
Apple are doing this not to make money, put it like that. Apple are doing it because they think it will help promote the film on their platform and help it garner awards attention.
You recently announced a new development deal called Mother Tongues to back UK-based foreign-language films with a trio of UK producers and French sales company Charades. Can you talk a bit about that?
It's a first-look deal. It makes sure we're backing the right scripts with the right teams, from a distribution and exhibition perspective.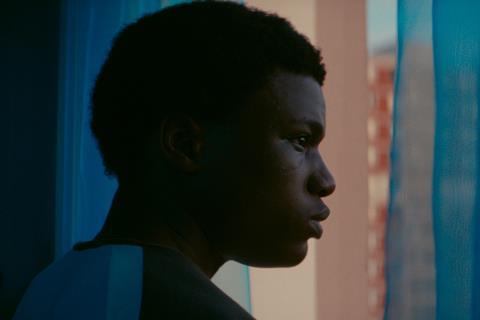 You've made several joint acquisitions with Cohen, including the Cannes 2020 Label selection Gagarine. Does it help with negotiations you can now do this?
Cohen Media in the US is not as well-known as some of the other [US distributors] — Neon, Sony Pictures Classics Bleecker Street. I think the partnership means they are able to be participating in films they might not otherwise have been invited into.
I think they are more than capable of stepping up to the plate and developing their distribution business to be an important, exciting one. But what always helped us in distribution was having our cinemas. And they have a lot more cinemas in the most important market in the world. From that perspective, it made a lot of sense.
When I looked at selling the business, it wasn't just about the price — it was about finding a home that could secure an important independent film company's future, in an industry that's changing fast and putting a lot of pressure on small independents. By collaborating and working together with our partner, as I see them, our sister company, it does give us a market position we didn't have.
Finally, are you still looking to open Curzon cinemas in mainland Europe?
In short, yes. It is an ambition of mine personally. But with the new owner we need to cement that relationship, make it work across the UK market, and then decide what next steps we're going to take.
But yes, I'm an ambitious guy, so I would hope we could look to expansion internationally, soon after this pandemic ends.