The writers and producers behind real-life art-heist tale The Duke tell Screen about the making of what would be director Roger Michell's final feature.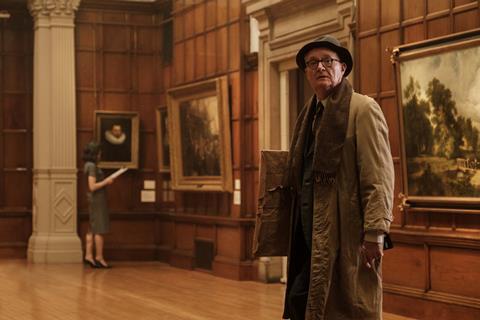 It all began when the London-based producer Nicky Bentham, founder of Neon Films, received an email "from a gentleman called Christopher Bunton, telling me he had this incredible story in his family that he thought could make a good film".
It transpired that, in the early 1960s, Bunton's grandfather Kempton Bunton — a taxi driver, social campaigner and general troublemaker from the north of England — had allegedly stolen a priceless Goya painting of the Duke of Wellington from the National Gallery in London. He later went on trial for the theft, and the story caused a huge rumpus in the press.
"It immediately caught my eye because it sounded such an incredible tale," says Bentham, whose credits include Corinna McFarlane's The Silent Storm and co-producer on Duncan Jones' Moon. Indeed, her first reaction was that it seemed "too good to be true", and so she began to do some digging. To Bentham's surprise, "everything Chris had told me in the email checked out".
Christopher Bunton had already written his own screenplay about his grandfather's exploits but Bentham knew the project would need an expert hand, given it was a complex story that featured several characters who were still alive. "I was clear that if we were to have a chance to get this made, it needed to be written by a professional screenwriter," she says.
Once Bentham had optioned the project, in 2015 she approached Pathé UK — a company with a strong track record of making British true stories about underdogs taking on the system. Pathé came on board to develop the project alongside Neon Films, and would go on to heavily back The Duke — putting up around 50% of the budget, excluding the UK tax credit. "When we've developed and are producing something, and are distributing it and selling it, we can go to that level," says Cameron McCracken, executive producer and managing director of Pathé UK. The film is a Pathé, Ingenious Media and Screen Yorkshire presentation of a Neon Films production, and marks the final feature project of UK director Roger Michell, who died in September.
McCracken says he saw Kempton Bunton's story as fitting the same mould as the company's previous crowdpleasers, such as Pride and Philomena. "There is a common theme running through all those films," he notes. "They are basically inspirational in that they are about how individuals can effect a difference. I'm not making a comparison between Kempton Bunton and
Mandela or Martin Luther King, or the leading suffragettes or the kids in Pride, but what links them all is that an individual asserts a position of principle and makes a positive difference."
Human touch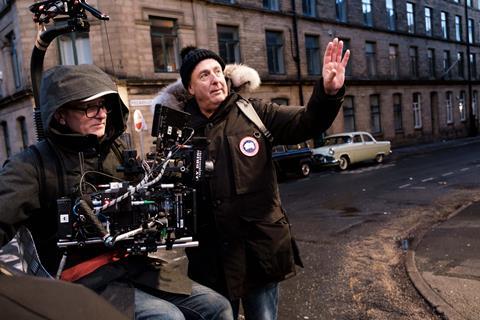 The next step was to find the best available writers for the project. There was plenty of source material to draw on, as the Bunton family had kept Kempton's unpublished memoirs and plays, along with scrapbooks of clippings about him.
"We felt we needed to find people who would understand this working-class northern family and be able to bring a real humanity, warmth and humour to the Bunton family," Bentham notes.
In 2017, the producers turned to screenwriting team Richard Bean and Clive Coleman. The former is a working-class northerner, a stand-up comedian and playwright of the hugely successful One Man, Two Guvnors. Coleman, a former barrister, was the BBC's legal correspondent as well as being a writer.
"I have a rudimentary knowledge of corporate procedure and Richard understands the human condition," Coleman jokes as to why the two writers work so well together.
In their first treatment, Bean and Coleman took "a very heisty, thriller-like approach" as Bean puts it, but the writers quickly realised this was not what the producers wanted. They restructured the narrative as "an emotional family story that's set against the background of an art theft".
The screenplay also features Kempton on trial at the Old Bailey, a court Coleman had visited many times both as a barrister and a legal reporter. His expertise ensured The Duke was more accurate in look, tone and language than most courtroom dramas.
As director, the team approached Roger Michell, the filmmaker behind Notting Hill, Venus and Enduring Love. "We felt this was a story of enough scale and scope to attract a heavyweight director," says Bentham.
Michell was initially busy working on something else, however. "I am not even sure he read it," admits Bentham. They approached Michell again after he had finished that project and, by that time, Jim Broadbent — who is, like Michell, represented by Independent Talent and worked with the director on 2014 feature Le Week-end — had heard about The Duke.
"Roger said, 'If Jim does it, then I'll do it,'" recalls Bentham. "And Jim said, 'If Roger does it, I'll do it.' We got them as a perfect package."
One particular challenge the filmmakers faced was to make sure Kempton's antics did not alienate audiences. "We did have some concerns about that — that he was just a lazy waster and a useless husband, and the female members of the audience wouldn't like him," Bean acknowledges.
That danger was headed off by the casting of Helen Mirren as Kempton's wife Dorothy, a formidable character and the backbone of the Bunton family. The actress "fell in love" with the project, says Bentham. "It was important she [Dorothy] was portrayed with strength and dignity," notes the producer. "I think that was what Helen responded to in the script."
Michell's focus was as sharp as ever working with Broadbent and Mirren. "With Roger, it was always about the script and making sure we were telling the story in the best possible way," says Bentham. "He doesn't overshoot because he is editing the film in his head. He is very clear about what shots he needs. Cast and crew love that; nothing is wasted."
"The basic thing is the humanity," Pathé's McCracken says of Michell. "It's that deep interest in people. There was something very uncynical about him. He was just a brilliant director, massively imaginative."
International appeal
The Duke might seem like a quintessentially British story but it captured the imagination of international distributors before production had started. "The first market we took it to would have been AFM 2019, because we started shooting in January 2020," McCracken remembers. Multiple territories were pre-sold, and production wrapped just before the pandemic. Then, following the virtual Cannes in 2020, Sony Pictures Classics picked up US, Scandinavian and Latin American rights in a deal announced immediately after the Venice Film Festival premiere.
But, as Covid-19 took hold, the producers had to "close everything down and sit on it", says McCracken. The release was originally pushed back a year to September 2021, but McCracken decided to pause again, resetting the UK date for February 25, 2022. "I was going to have to press the button on a very large spend on TV advertising, which would become irrevocable," McCracken explains. "I just bottled it. I thought, 'The evidence for an older audience coming back to the cinema in September is just not there.'"
Despite the delays, the producers remain confident the film will be recognised by voters and audiences alike. "It has been difficult to wait for the right moment, especially difficult because that delay means Roger won't see the release of the film, which feels tragic," notes Bentham. "But, as a producer, patience and optimism are the two bags that I have full all the time."