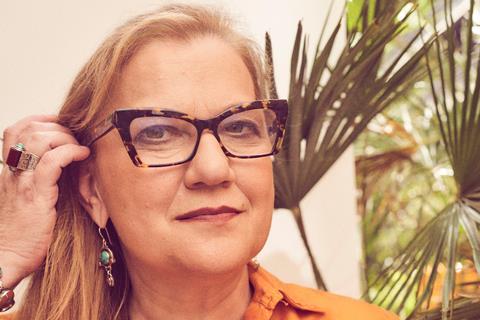 Need to know: Created in 2012 as a boutique collective production house to pair emerging voices in production with established producers, Microfilm has built an enviable arthouse filmmaking business under the watchful eye of Bucharest-based producer Ada Solomon. Recent festival successes from the Microfilm stable include Romanian filmmaker Radu Jude's social satire Bad Luck Banging Or Loony Porn, which won the Golden Bear at the 2021 Berlinale and was Romania's entry for the Academy Awards; Man And Dog, from Swedish-Romanian visual artist and film director Stefan Constantinescu, which screened at the hybrid Göteborg Film Festival earlier this year; and Everything Will Not Be Fine, about the relationship between directors Helena Maksyom and Adrian Pirvu, who bonded over their Chernobyl-linked chronic health problems, which debuted during 2020's virtual International Documentary Festival Amsterdam.
Key personnel: Ada Solomon, producer.
Incoming: Working with more than 15 partners from 10 countries, Microfilm has Sebastian Mihailescu's debut feature Mammalia (previously announced as Double Happiness), a surreal drama exploring contemporary masculinity via a man who wakes to discover his penis has disappeared during the night; feature-length documentary Arsenie. An Amazing Afterlife, by Alexandru Solomon, which portrays a clash between non-believers and a powerful ultraconservative church; and Robert Lakatos's documentary comedy Whose Dog Am I?, a project about politics as seen through the prism of the dog world.
Ada Solomon says: "I would love to see more interest from the streamers in documentary voices. More investment in the promotion and visibility of quality documentaries would help the world to be more aware of the global problems we are living through."
Contact: ada.solomon@gmail.com